Children in Luxembourg participating in moral education classes offered by the Baha'i community have been learning about being of service to one's society.
In an expression of this theme, they have been moved to do what they can for those who are making sacrifices during the current health crisis. Many have sent messages of love and appreciation to healthcare professionals and others who are carrying out essential services.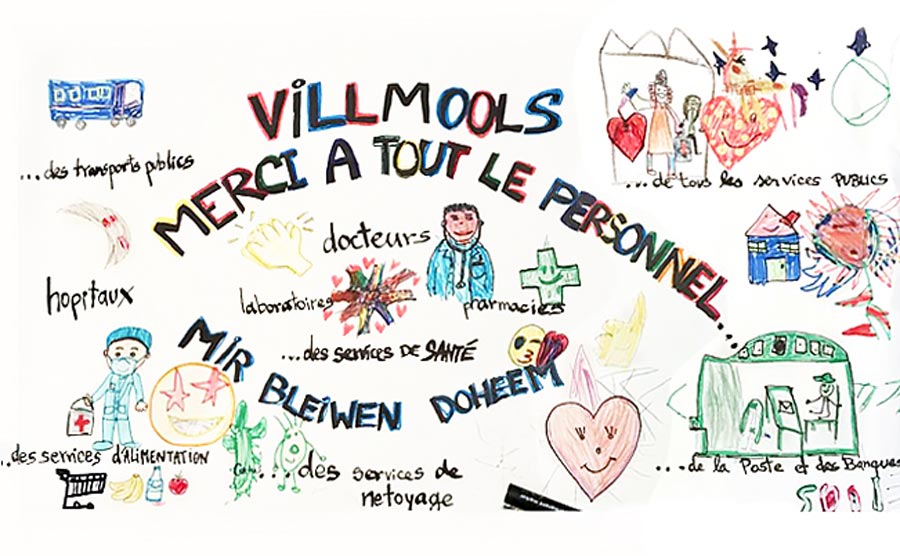 ---
The teacher of a children's class called Les petites pierres précieuses (Little Gemstones) in Esch-sur-Alzette says, "Our class, which has been meeting online, had the idea of making cards and drawings expressing thanks to those working in essential services during this crisis: doctors, hospital and laboratory personnel, staff of pharmacies and grocery stores, sanitary workers, etc."
The teacher sent digital copies of the drawings and cards to a hospital and to the National Health Laboratory in neighboring Dudelange along with a message of encouragement. The laboratory shared its joyful response on social media: "This weekend, the National Health Laboratory team received a big message of encouragement from the hands of little artists, coming to us from Esch-sur-Alzette."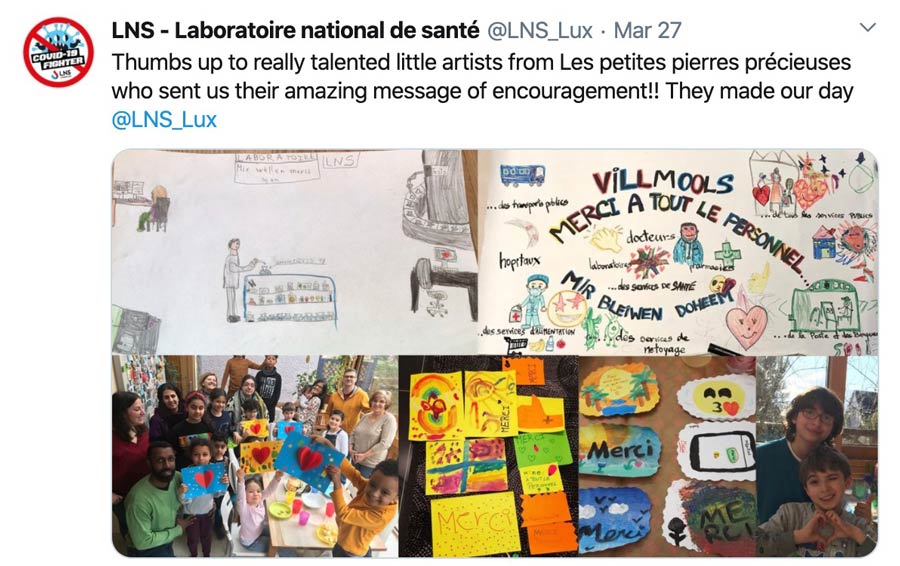 ---
Another group of children similarly prepared cards conveying their gratitude and recognition of the selfless acts of those performing vital services. Local doctors and staff of pharmacies and grocery stores warmly received the messages, and many of the recipients were moved to tears.

You May Also Like