Of the hundreds of millions of people employed in the informal economy in Indian cities, tens of millions have returned to their rural homes because of the pandemic.
This mass exodus has awakened public consciousness to the precarious condition of people working in this sector, many of whom live in informal urban settlements without social protections.
The Baha'i Chair for Studies in Development at Devi Ahilya University, Indore, sees this period as especially important in promoting long-term approaches to development thinking. The Chair has been bringing together economists and academics in a series of online gatherings titled "Making Cities Belong to those Who Build Them" to examine the effects of the pandemic on marginalized people.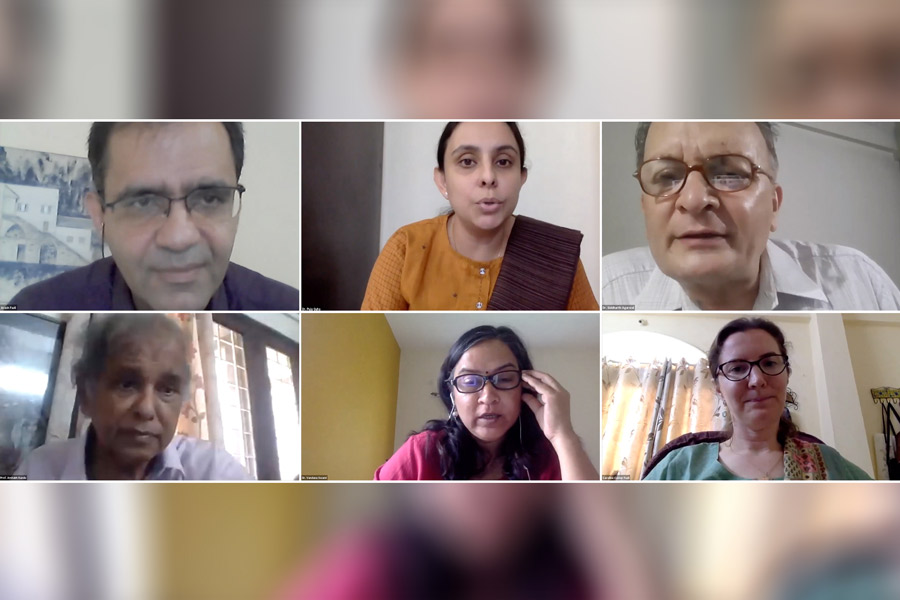 Arash Fazli, Assistant Professor and Head of the Baha'i Chair, explains how a new conception of human nature—one that sees the nobility of every human being and protects each one against prejudice and paternalism—is essential to any discussion on development.
"People living in urban poverty, particularly those who have migrated from rural areas, are predominantly spoken of as a pitiful group who suffer oppression and have all kinds of needs, or who are at most a source of labor. Yet to define people by the circumstances of their oppression is to deny them their full humanity.
"Advancing toward a more sustainable, prosperous, and peaceful future for our cities first requires a recognition of the nobility of each human being. Those who live in informal settlements lead meaningful and productive lives through creativity and ingenuity, strong social bonds, and spiritual convictions that give them joy, hope, and resilience in the face of dire circumstances."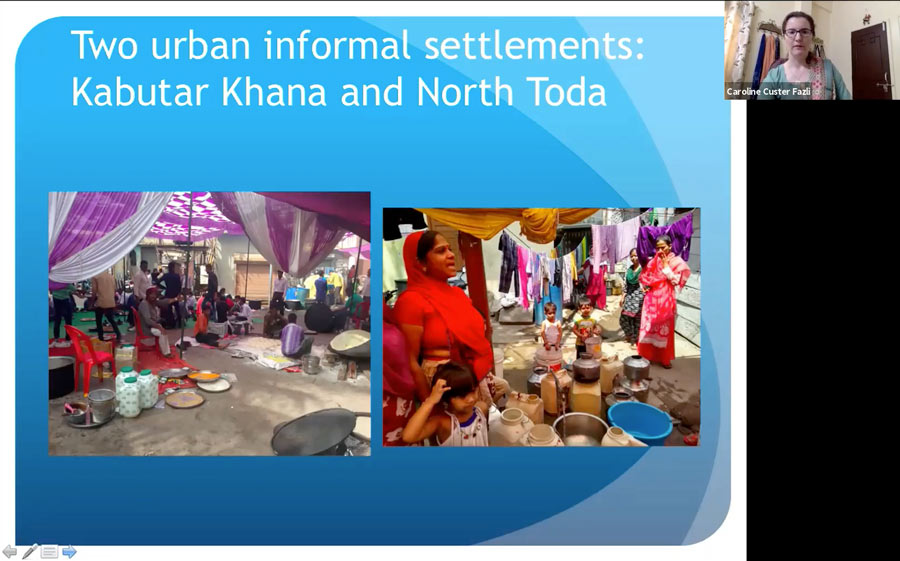 The Baha'i Chair was established nearly 30 years ago to promote interdisciplinary research and scholarship in the field of development from a perspective that regards human prosperity as an outcome of both material and spiritual progress.
At the most recent gathering held by the Chair, participants explored how urban development can become more inclusive of marginalized people.
Partha Mukhopadhyay of the Centre for Policy Research, Delhi, spoke about the different reasons given by migrants for returning to their home villages. "They have come to the city to support their families, and during difficult times they feel responsible to take care of those who remain in the village. At the same time, they don't have faith that they will be taken care of in the city should something happen to them. … At these two levels, you realize that [migrants] still don't belong to the city even if they have spent their entire working lives there."
Discussions also highlighted the need for structures that allow marginalized populations to advocate for themselves. Siddharth Agarwal, of the Urban Research Centre, New Delhi, spoke about several strategies of social solidarity that have emerged in his organization's experience, including the formation of women's groups that are able to assess their communities' needs and seek for their rights to be upheld through a process of "gentle but persevering negotiation" with authorities.
Vandana Swami, a professor at Azim Premji University, Bangalore, observed that "cities have never been built for the poor," and that urban areas attempt to keep the existence of people living in poverty out of view.
In reflecting on the seminar, Dr. Fazli explains how ideas inspired by the Baha'i teachings can shed light on questions concerning development. "The long term purpose of these conversations is to provide new language and concepts which can allow new ways of thinking about urban development and effecting policy.
"Common ways of looking at this subject are from the perspective of access to material resources. While it is true that those living in poverty lack material means, they lead lives of meaning and purpose. When we recognize that social progress has a material and a spiritual dimension, we begin to see all the inhabitants of the city as potential contributors to the material and spiritual prosperity of the whole.
"Poverty is a great injustice that must be systematically addressed. But experience has shown that even well-meaning development interventions create dependence, exploitation and resentment when they are based on paternalistic assumptions about people living in poverty. Ultimately development will only bear enduring fruits when people become protagonists in their own development and are assisted to work with others in society to achieve common goals for collective social progress. Seeing the potential in everyone to contribute to this process, requires going beyond materialistic frameworks of thought and seeing the moral and spiritual capacities of people."A recording of the seminar may be viewed here.
You May Also Like