The views expressed in our content reflect individual perspectives and do not represent the official views of the Baha'i Faith.
According to United Nations Secretary-General António Guterres, COVID-19 global lockdowns have led to a sharp rise in domestic violence.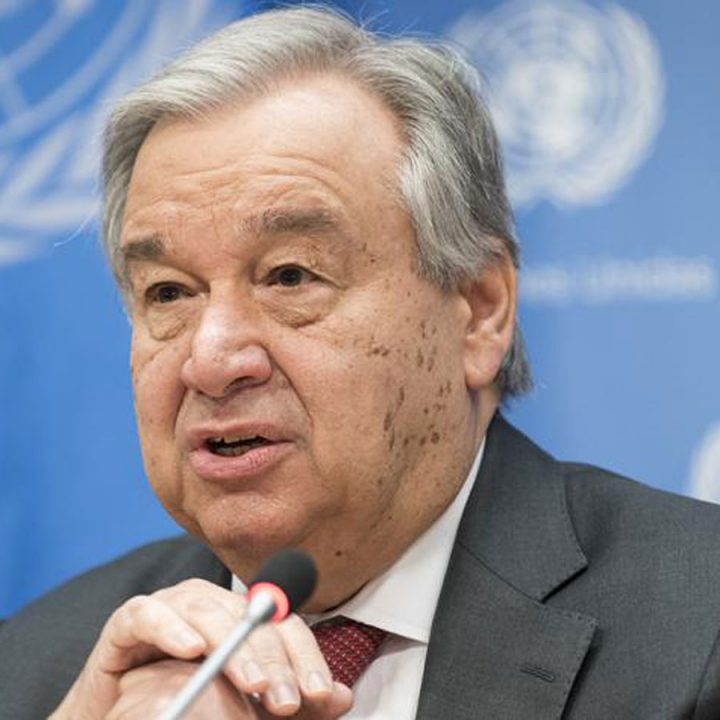 The United Nations has now called on governments around the world to address this issue:
We know lockdowns and quarantines are essential to suppressing COVID-19, but they can trap women with abusive partners," Guterres said. "Over the past weeks, as the economic and social pressures and fear have grown, we have seen a horrifying surge in domestic violence. The number of women calling support services has doubled in some countries."
In the first week of lockdown, according to the Voice of America, South African authorities received nearly 90,000 reports of domestic violence. The U.N. reported that Lebanon and Malaysia's caseloads have doubled, and in China, the number of incidents has tripled. In Malaysia, a controversial campaign advised women not to nag their husbands and to refrain from being "sarcastic" when asking for help with household tasks. In Turkey, activists say the killing of women has risen sharply since the March 11 stay-at-home order. Worldwide, Google reports a 75% increase in online searches for help with domestic violence.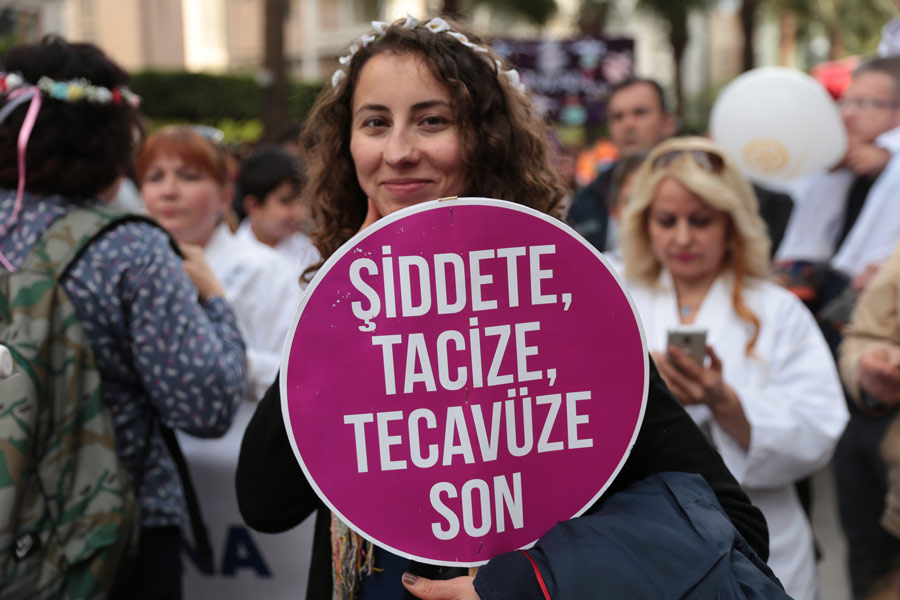 ---
The teachings of the Baha'i Faith clearly oppose any form of domestic violence, first by proclaiming the equality of men and women, as in this 1985 letter written to the peoples of the world from the Universal House of Justice:
World order can be founded only on an unshakable consciousness of the oneness of mankind, a spiritual truth which all the human sciences confirm. Anthropology, physiology, psychology, recognize only one human species, albeit infinitely varied in the secondary aspects of life. Recognition of this truth requires abandonment of prejudice – prejudice of every kind – race, class, colour, creed, nation, sex, degree of material civilization, everything which enables people to consider themselves superior to other.
For Baha'is, that elimination of prejudice asks that we see both genders as equal:
Know thou, O handmaid, that … women are accounted the same as men, and God hath created all humankind in His own image, and after His own likeness. That is, men and women alike are the revealers of His names and attributes. – Abdu'l-Baha, Selections from the Writings of Abdu'l-Baha
In regard to the historical trends and the current rise of domestic violence, many have and continue to ask, "Why not just leave?" The numerous answers to this deceptively simple question reveal the complexity and challenges we face as a global culture to solve this epidemic.
As pointed out by the National Coalition Against Domestic Violence, the most dangerous time for a woman who has suffered intimate-partner violence occurs when they leave that partner. The repercussions for leaving are grave for women, their children and supportive family members, friends and professional advisers.
Such an example of the dangers for both a woman and her child during lockdown was shared in a recent article in The New York Times: "A New Covid-19 Crisis: Domestic Abuse Rises Worldwide":
On March 1, while Jane, (name withheld for her safety) was holding her 11-month-old daughter, her husband began to beat her with a high chair. She is not sure how many times he hit her. Eventually, she says, one of her legs lost feeling and she fell to the ground, still holding the baby in her arms.
Photographs show the young woman's lower legs covered with bruises and an enormous, swelling hematoma. A high chair lies on the floor in pieces with its metal legs snapped off, indicating the immense force of her husband's blows. She recounts that her husband abused her over the course of their marriage of six years, but that after the COVID-19 lockdown, the abuse was significantly worse.
Since domestic violence is something that I, one of the authors of this article, have experienced and spent a large part of my life healing from, I reflect on the current situation with personal interest and grave concern. If I were back in my childhood at this time of social distancing and quarantine, I would be living in terror. To spend every day, every waking hour, with my violent father would have been paralyzing.
In fact, our family already lived in a kind of lockdown. My dad was controlling, explosive, violent. He broke bones, dishes and hearts. Our reprieve was when he went off to work during the weekdays. When he was gone, we all breathed easier. We could recover for awhile. We could finally relax.
COVID-19 has increased all of our stress levels with job and financial insecurity, health questions, the unknown future. All these can trigger individuals who have a consistent pattern of lashing out violently.
My dad couldn't handle normal everyday existence. Disorder in the home, an unpaid bill, children squabbling as children can do, dinner not served on time — all this and more could send his fist and the dishes flying. He would certainly not have been able to handle the added stress associated with COVID-19. I fear for all of the women and children who now live in similar situations.
Eventually, the lockdowns will end. But as the confinement drags on, the danger seems likely to intensify. Studies show that abusers are more likely to murder their partners and others in the wake of personal crises, including lost jobs or major financial setbacks.
Now, more than ever, women and children who are the most vulnerable in our societies must have their human rights protected. The global Baha'i community has worked hard to implement viable solutions. For years international Baha'i agencies have urged governments around the world to sign, ratify and implement the global treaties such as The Convention on the Elimination of All Forms of Discrimination Against Women and The Convention on the Rights of the Child.
The Tahirih Justice Center (TJC), a Baha'i-inspired non-profit organization founded by prominent human rights lawyer and writer for BahaiTeachings Layli Miller-Muro, supports girls and women facing oppression and violence around the globe. TJC offers free legal services and advocacy in courts for women and girls experiencing "human rights abuses, including domestic violence, sexual assault, human trafficking, female genital mutilation, honor crimes, and forced marriage," attempting to implement the primary Baha'i principles of peace, non-violence and gender equality:
Divine Justice demands that the rights of both sexes should be equally respected since neither is superior to the other in the eyes of Heaven. Dignity before God depends, not on sex, but on purity and luminosity of heart. Human virtues belong equally to all! – Abdu'l-Baha, Paris Talks
During this time of uncertainty and lock-downs, domestic violence is intensifying. The coronavirus crisis has managed to shine a light on an even deeper one: the age-old prejudices and injustices toward women. Until we get to the root of this discrimination, life will maintain its status quo. When the world awakens to the equality of men and women, this violence can transform to peace:
The world in the past has been ruled by force, and man has dominated over woman by reason of his more forceful and aggressive qualities both of body and mind. But the balance is already shifting; force is losing its dominance, and mental alertness, intuition, and the spiritual qualities of love and service, in which woman is strong, are gaining ascendancy. Hence the new age will be an age less masculine and more permeated with the feminine ideals, or, to speak more exactly, will be an age in which the masculine and feminine elements of civilization will be more evenly balanced. – Abdu'l-Baha, Baha'u'llah and the New Era
For anonymous, confidential help available 24/7, call the National Domestic Violence Hotline at 1-800-799-7233 (SAFE) or 1-800-787-3224 (TTY) now.

You May Also Like