The views expressed in our content reflect individual perspectives and do not represent the official views of the Baha'i Faith.
Doctors are at the forefront of the fight against COVID-19. As they face the most significant health crisis of our time, I wondered, what are they doing to stay strong spiritually, mentally, and emotionally?
To find out, I reached out to several of my friends who are doctors and asked them about their experiences over the last few months. I wanted to know how they have adjusted to stay strong for the sake of their patients, their colleagues, their families, and themselves.
Here's how these doctors say they're staying calm and motivated during the pandemic.
Meditation and Prayer
Just as many of those of us currently staying at home to flatten the curve, the doctors I talked to say that prayer and meditation keeps them focused. Prayer helps them act upon what they can control, and stay away from negative thoughts that only increase stress and anxiety.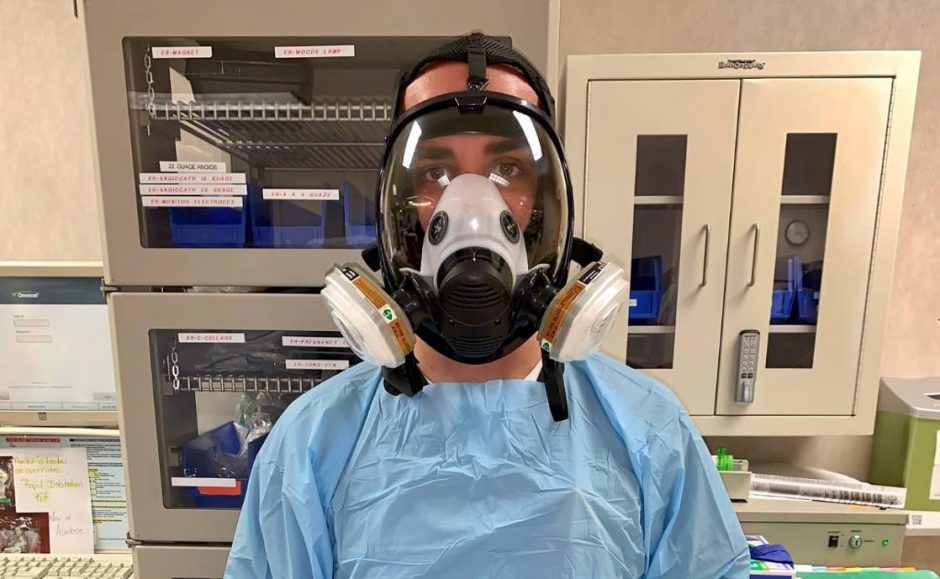 ---
Adeeb Zaer works as an emergency medicine physician in an underserved community hospital in Chicago, which has tens of thousands of confirmed cases. "We are currently seeing steadily increasing numbers of patients with coronavirus, with many being admitted both to the general floor, or even ICU and needing breathing tubes as a result of them being unable to breathe," Adeeb says.
"With me being exposed to the virus at work, my wife being 27 weeks pregnant, and my son being 2-years-old, we have made the decision for them to leave and stay with my parents for a while. I anticipate this will only naturally increase the stress of the work needed to be done, and is by far the biggest sacrifice asked for by me during this crisis thus far."
Separated from his family and facing growing numbers of infected patients, Adeeb has created a routine for himself to draw strength before starting the day:
"I go to work early and sit in my car in the parking lot to pray and meditate before a shift. It's the place where I can be least distracted and remind myself to approach my work with pure intentions and practice medicine to the best of my ability that the long hours spent in the hospital may be accepted as worship," he says.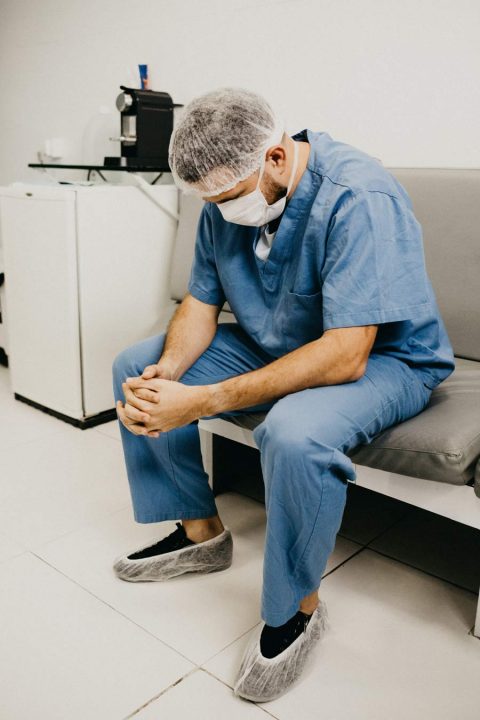 Adeeb, his wife and a friend of theirs have also assigned each other different days of the week to say a Baha'i healing prayer with the crisis in mind. An excerpt from the prayer, which was written by Baha'u'llah, the prophet and founder of the Baha'i Faith, reads: "Heal Thou, then, by it every sick, diseased and poor one, from every tribulation and distress, from every loathsome affliction and sorrow, and guide Thou by it whosoever desireth to enter upon the paths of Thy guidance."
Adeeb says that it has helped him greatly. "It's a refreshing prayer to say for myself, giving me the time to pause, meditate, and hope that we have the capacity to do our best work in the hospital safely."
Andrew Asare, a doctor working in Massachusetts, where the number of COVID-19 cases has skyrocketed in recent weeks, also recites a prayer before attending his COVID-19 positive patients. Andrew says he does this to pray for their health and to guide his own work. "This is meant for both of us," he says.
Reading
Daniela Pimentel, a Massachusetts neurology resident, says she's encountering more and more COVID-19 cases daily. As an active member of a committee to address the necessary changes to neurology-related hospital activity brought on by the pandemic, she finds that reading keeps her mentally strong during this time of crisis.
"I've enjoyed reading about prior epidemics and their aftermath, mostly Ebola — "The Hot Zone" by Richard Preston — influenza, and HIV," Daniela says. Reading about other prior public health disasters in the United States, even if unrelated to epidemics and how us as a community have pulled through via resilience has been truly inspiring. Examples of this are the lead water disasters of Washington, D.C. and Flint, Michigan. 'What The Eyes Don't See' by Mona Hanna-Attisha is a story full of hope."
But that doesn't mean fiction doesn't help, too. "Books about a zombie apocalypse as an aftermath of a pandemic have also been entertaining," Daniela says. "I almost feel reassured when I picture how we as a society could pull through and adapt to a completely new way of living in the event that the world as we know it were to change." In particular, Daniela draws inspiration from a quote by Colson Whitehead in the book "Zone One" "He prided himself on how effortlessly he had grasped and mastered the new rules, as if he had waited for the introduction of hell his whole life."
"I also enjoyed reading Ling Ma's book 'Severance,' which is a satire about the end of the world after a pandemic caused by a respiratory virus which originated in China," Daniela says "This book was published in 2018, but it was interesting and terrifying at the same time to see how prescient the author was to anticipate not only the origins of the pandemic, but also to comment on some of the social consequences we are living today. Reading this type of fiction stories keeps me grounded by reminding me of how vulnerable we are as a society, but it also eases my mind into thinking that there is hope and that we can adapt."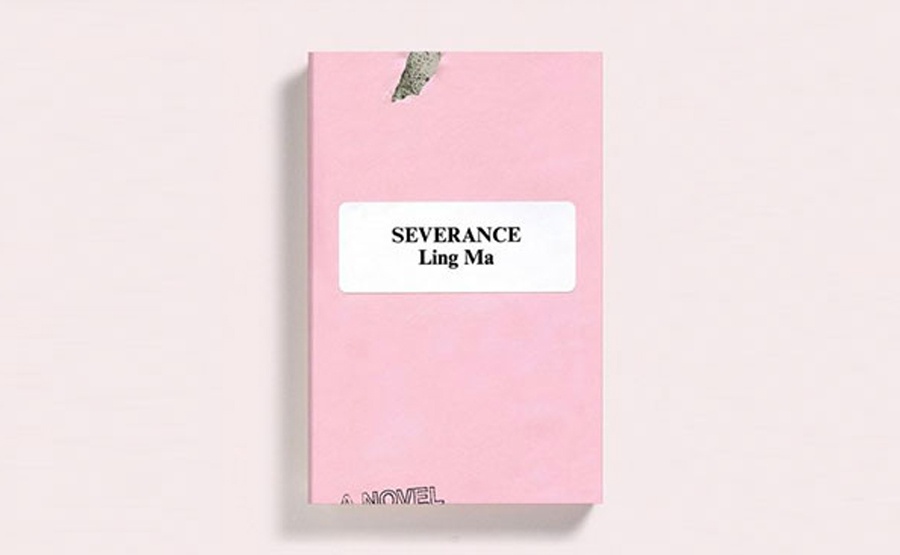 Love and Support
Finding a support system is also a great source of strength. "I draw hope from contact with other people, from the fact that although we are quarantined and have physical distance between us, it's not social distance," says Sheida Maher, a Santiago, Chile-based medical resident in child and youth psychiatry. As the number of cases in Santiago rises, Sheida has also found encouragement in organizing with other women doctors to help people in need. "We've used virtual platforms like Facebook and WhatsApp to create an association that currently supports medical students with no resources," Sheida says. Even now, we're carrying out a campaign to send messages of support and a symbolic monetary contribution to a woman who lost her husband due to the coronavirus."
As a Baha'i, Sheida says Baha'u'llah's teachings about the oneness of mankind, — such as "The earth is but one country, and mankind its citizens," — have become clearer to her. Reading Baha'u'llah's writings on the topic, such as, "Ye are the fruits of one tree, and the leaves of one branch. Deal ye one with another with the utmost love and harmony, with friendliness and fellowship" have become necessary in the current crisis. "With this group of women I've learned a lot, and I've seen how Baha'u'llah's teachings about building community aren't only carrying Baha'is forward, but are also carrying forward other groups in society," Sheida says.
Back in Chicago, Adeeb also finds that knowing that he can rely on his colleagues is a great source of strength. "Having a team with a specific plan makes me feel like myself and my patients are very intentionally being supported and prayed for," he says.
But Adeeb's greatest source of support is his 2-year-old son. "I play guitar and sing prayers to my child. Not only is he quite encouraging by saying 'again' at the end of each prayer, it allows me to commune with God in an environment that doesn't feel pressed for time. After all, you can't rush a song or it will ruin the beat."

You May Also Like