The views expressed in our content reflect individual perspectives and do not represent the official views of the Baha'i Faith.
The holidays are always a time of reflection, and this year, we have so much more to reflect about. 2021 looms ahead, while we're still processing everything that has happened in 2020.
For many, this will also be a time of mourning. For the families of the more than 250,000 people lost to COVID-19 and of all those lost to racial injustice, this will be a Thanksgiving where a loved one will be missing at the table. It will be a time to cope with this new reality and find ways to move forward together.
RELATED: A Recipe for Spending Thanksgiving Away From Family
This is particularly difficult in a year when scientific experts are asking us to spend the holidays without travel or large gatherings. Even if you haven't lost anyone to COVID-19 or racial injustice, we are all dealing with new struggles. This year has not been kind to our mental health, and the added weight of isolation or worry over our relatives' health and safety can make for a difficult set of feelings to live with.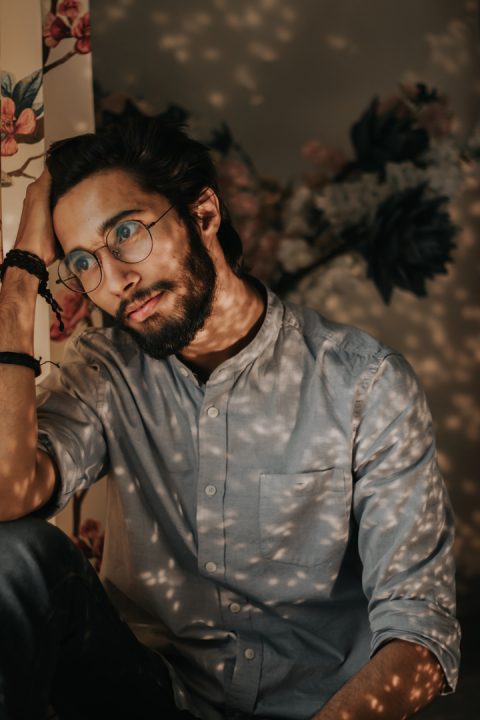 Even for those of us with the privilege of working or studying from home or having a small bubble to keep in touch with, Thanksgiving will be challenging. We're going to need to consciously choose a mindset that promotes the same feelings of love, gratitude, and joy while staying safe in our homes.
Thanksgiving itself is a complicated holiday. Like many celebrations related to early American history, our cultural understanding of it glosses over the many injustices committed against Native Americans in the Colonial period and how their effects persist today. Still, many of us have chosen to rescue the good: Thanksgiving becomes an opportunity to cherish family and friends and express gratitude for all the blessings we have received — while still being aware of all the work left to do to uplift those who have been historically disenfranchised.
RELATED: A Thanksgiving Meditation: What Native Americans Face
In this time of reflection, we can assess our contributions to the world around us. What did we learn this year? How will we contribute to the betterment of the world next year? And we can decide to do something about it.
In thinking about how to channel this potentially problematic holiday into something positive, I found this quote by Abdu'l-Baha, the son of the prophet and founder of the Baha'i Faith, Baha'u'llah, that I think can be helpful. Abdu'l-Baha wrote in "Star of the West": "Be not the slave of your moods, but their master. But if you are so angry, so depressed and so sore that your spirit cannot find deliverance and peace even in prayer, then quickly go and give some happiness to someone lowly or sorrowful, or to a guilty or innocent sufferer! Sacrifice yourself, your talent, your time, your rest to another, to one who has to bear a heavier load than you — and your unhappy mood will dissolve into a blessed, contented submission to God."
This Thanksgiving, I'm trying to find ways to keep others' well-being in mind and ask myself how to lend a hand to my friends, family, and those less fortunate than me. There are always ways to serve, and never more so than during the holiday season, when the disparity between social groups becomes painfully clear.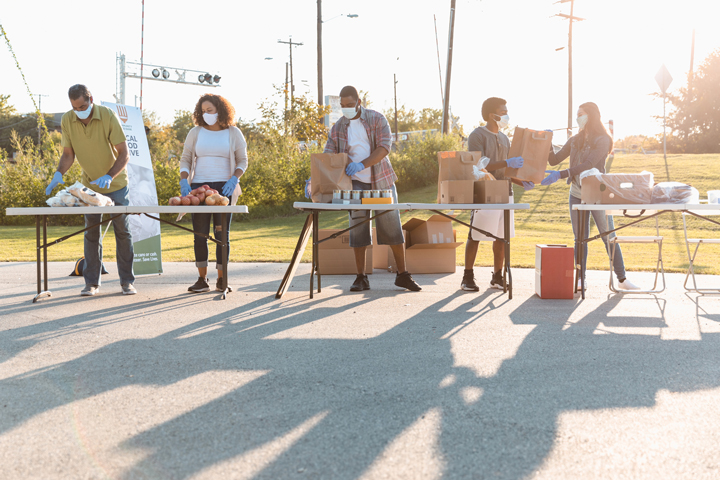 In my discussions with the two people I will spend Thanksgiving with, we've been thinking about what to do with the probably massive amount of food leftover from dinner for three. We've already come up with some ideas of how we could safely and sanitarily donate our leftovers to those for whom food is scarce.
RELATED: The 3 Kinds of True Thanksgiving
We're taking advantage of the many networks that have popped up due to the pandemic — they're connecting us with people in need. As the Universal House of Justice, the administrative governing body of the Baha'i Faith, explained, "…there is reassurance in the knowledge that, amidst the disintegration, a new kind of collective life is taking shape which gives practical expression to all that is heavenly in human beings."
We can carry out this service in memory of all those we have lost, whether it's to the pandemic, racial injustice, or the many other ailments and sufferings brought on by 2020's difficult circumstances. We can remember them, pray for them, and share their stories. And as we give thanks, after the tradition of Thanksgiving, we can also find hope.
Abdu'l-Baha wrote, "Never lose thy trust in God. Be thou ever hopeful, for the bounties of God never cease to flow upon man. If viewed from one perspective they seem to decrease, but from another they are full and complete." Even in the worst circumstances, he explained, we are "under all conditions immersed in a sea of God's blessings. Therefore, be thou not hopeless under any circumstances, but rather be firm in thy hope."
As we approach the end of the year, finding hope and love in the midst of the many losses the world has suffered is a kind of radical act. Let's find ways to share it with others.
You May Also Like