Doctors, nurses, and other healthcare professionals have been working tirelessly to keep people around the globe safe from the coronavirus.
The Baha'i World News Service spoke with some Baha'is engaged in this field to highlight a few practical examples of the role of strong community ties in dealing with the health crisis.
In South Africa, Sina Parastaran describes recent efforts of a clinic he operates in the Jouberton township to draw on the strength of the community to respond to different needs arising from the health crisis. "New possibilities emerge when you realize that every human being has the potential to serve their society."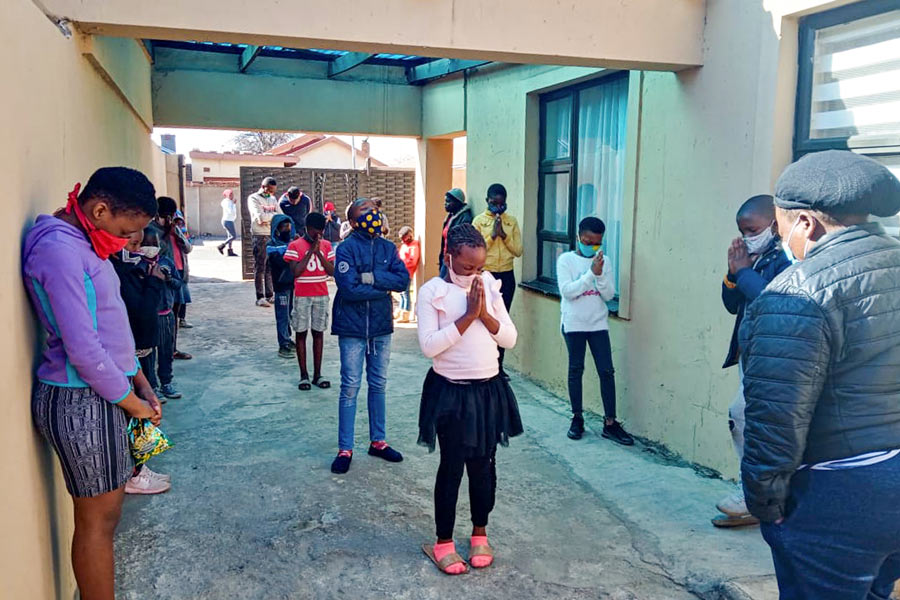 Drawing on the assistance of those who have recovered from the coronavirus, Dr. Parastaran and his colleagues have created an online network of people in the area who can share their experience with others. This network allows people to provide emotional support to those who are quarantined and recovering from mild cases of COVID-19 and to help answer their non-medical questions.
Prakash Kaushal, a senior medical official in Indore, India, explains the significance of the spiritual life of a community in assisting those who are ill. "A community has a great role in creating a supportive environment for patients and their families. This can be through praying together, staying constantly in touch, and providing them with certain necessities if needed. This is the time the family and the patient need love from the community. This keeps their spirits up and helps them to overcome the disease with a spirit of peace, confidence, and faith in God by surrounding them with love, support and prayers."
Early on in the pandemic, Nasim Ahmadiyeh, a doctor in a Kansas City, US, hospital, realized how close friendships fostered through years of community-building efforts of the Baha'is of that city could be channeled to assist residents of a neighborhood in which cases of the coronavirus were growing.

Dr. Ahmadiyeh and others quickly mobilized resources to meet a pressing need—the translation and dissemination of accurate information about COVID-19 in the language commonly spoken in this neighborhood. More recently, those engaged in these efforts have been hosting a series of discussion spaces—while maintaining safety measures put in place by the government—allowing residents in this neighborhood to consult on various protective measures.
These healthcare professionals all describe how, in spite of the physical and mental fatigue they experience each day, consciousness of spiritual reality allows them to tap into a vast reservoir of energy and strength. Kgomotso Mabilane, an anesthesiologist in a South African hospital that has had to manage an outbreak in Pretoria, explains that joining others for prayer and reflection on profound concepts found in the Baha'i teachings has helped her and her colleagues to navigate such taxing times with hope and determination.
"The thing about COVID-19 is that it isolates people," says Dr. Mabilane. "Being part of a community and having support from others is essential. The online devotions that I have with friends not only bring comfort and hope in times of grief, but open my mind to other ways of looking at difficulties we encounter every day, seeing the joy of serving others and the opportunities for personal growth. This is how you go home and become whole again to be of service to more patients tomorrow."
You May Also Like