The views expressed in our content reflect individual perspectives and do not represent the official views of the Baha'i Faith.
You've no doubt heard about sex trafficking — and you may have even witnessed it without knowing.
According to the United Nations:
Sex trafficking is the recruitment, transportation, and harboring of persons — primarily women and children — for the purpose of sexual exploitation into prostitution, pornography, sex tourism, and other commercial sex activities.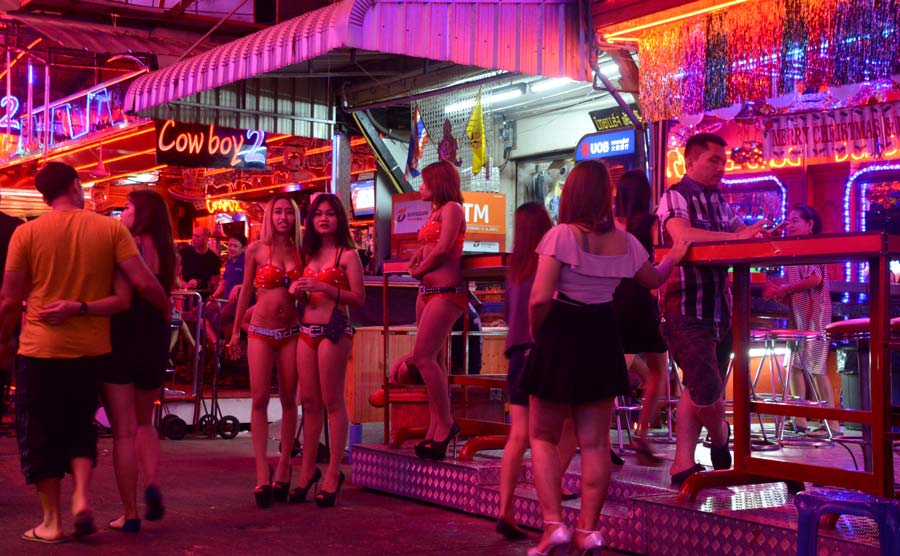 Sex trafficking, a modern form of slavery, produces billions of dollars each year at the cost of millions of innocent lives. Although sex trafficking has occurred since the earliest recorded time, only within the past few decades has it gained more attention in the news, popular magazines, and electronic media.
As a Baha'i, I recognize that sex trafficking reflects the inequality and imbalance between genders in our societies and cultures. The Baha'i writings explicitly state that until women are considered equal with men, the advancement of civilization will not be possible:
Women have equal rights with men upon earth; in religion and society they are a very important element. As long as women are prevented from attaining their highest possibilities, so long will men be unable to achieve the greatness which might be theirs. – Abdu'l-Baha, Paris Talks
… let it be known once more that until woman and man recognize and realize equality, social and political progress here or anywhere will not be possible. – Ibid.
So in graduate school, I began my thesis on sex trafficking with an emphasis on the "demand side" — which primarily consists of men, businesses, and countries profiting from the exploitation of innocent children and women. The "supply side" refers to the traffickers and victims — but of course, it would never exist without the demand side.
Interestingly enough, in my research I discovered that not until fairly recently has the demand side of the sex trafficking equation been explored, policed and punished by scholars, anti-trafficking activists, and law enforcement. I found that the individuals perpetrating these crimes often remain anonymous and faceless, which allows them to continue their atrocities against humanity.
My objective was to bring them into the light. Sunshine, as they say, is the best disinfectant.
"In terms of sex trafficking, women are expected to take the issue head-on — through women's education, empowerment, and/or changing themselves, while it is mostly men who create the demand in the first place"
This relates directly to the concept of hegemony, which means that the dominant groups have the power to establish ideas and ideology and even the ways in which knowledge is constructed in society. Ideology, then, becomes evident in social issues and how we study and frame them. This means that inequalities and injustices in society tend to see sex trafficking as a "woman's issue" or "foreign issue" — while the dominant groups, the men and countries that create the demand, are invisible and therefore not held accountable.
Hegemony extends to all social, political, and economic inequalities where one group of people holds the power to shape attitudes, beliefs, institutions, etc.
As a young girl, I was taught to wear clothes that were not revealing, to walk in groups, and never go out alone at night. Many girls and women are raised with similar beliefs. I'm not saying this is wrong, but I did feel that the responsibility fell on my shoulders to not be raped or trafficked — rather than on the shoulders of the potential perpetrators. Those experiences made me realize that our society often focuses on "victim blaming" rather than punishing the individuals who actually commit such crimes.
In terms of sex trafficking, women are expected to take the issue head-on — through women's education, empowerment, and/or changing themselves, while it is mostly men who create the demand in the first place. In the past society did not expect those men to change, be responsible, or be held accountable. Today, though, that unjust dynamic has begun to change.
"In my extensive research, I found that those who create the demand have escaped public scrutiny and the legal system for far too long"
Thankfully, several of the world's countries and cultures have begun to recognize sex trafficking as a human rights issue that requires further discussion and investigation, especially in regards to those who create the demand. Women and children's bodies being bought and sold like commodities represent deeper social ills, which are due to their perceived lack of intrinsic value in the world. To solve this pernicious and persistent societal problem, I learned that the sexism, racism, and discrimination inherent in sex trafficking needs to be addressed on a spiritual level.
Ironically, the men involved in sex trafficking fail to realize that they are in fact hurting themselves and impeding their own potential by denying women their basic human rights — and therefore denying the progress and evolution of civilization as a whole.
In my extensive research, I found that those who create the demand have escaped public scrutiny and the legal system for far too long. We need greater educational, legislative, and public awareness that focuses on those who create the demand, and we must implement methods to eliminate that demand. This reminds me of one of my favorite quotes from The Hidden Words by Baha'u'llah:
The best beloved of all things in My sight is Justice; turn not away therefrom if thou desirest Me, and neglect it not that I may confide in thee. By its aid thou shalt see with thine own eyes and not through the eyes of others, and shalt know of thine own knowledge and not through the knowledge of thy neighbor. – Baha'u'llah, The Hidden Words

You May Also Like