The design for the local Baha'i House of Worship to be built in Bihar Sharif, India has been unveiled.
In light of the prevailing circumstances, the National Spiritual Assembly of the Baha'is of India chose to make the announcement online in lieu of the ceremony that would have marked the historic event.
This will be the second Baha'i temple in India. The House of Worship in New Delhi that has stood as a symbol of hope and unity in the country for decades has become a beloved place of spiritual reflection and renewal for Indians of all faiths and traditions.
"We have personally experienced the power of a space to inspire in the architecture of the Lotus Temple, which many of us have been visiting since we were children," stated the firm that designed the new temple. "We appreciate that the Baha'i House of Worship in Bihar Sharif needs to offer a setting for the experience of the divine, while being humbly rooted in its surroundings."
"Bihar is a fertile land and its many villages present a timeless scene of Indian rural life," says Suditya Sinha, one of the architects. "The House of Worship is coming up in this lush, rural setting. Inspired by traditional architecture and crafts, we chose to use brick made from local earth. The land is literally and metaphorically molded into the form of the temple."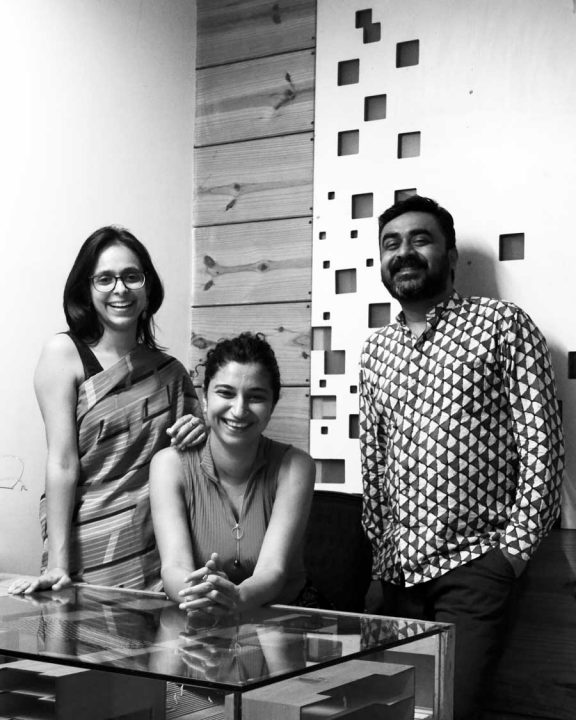 Drawing on patterns found in the Madhubani folk art of Bihar and the region's long architectural heritage, the firm created a design with a repeating pattern of arches. The domed edifice will step up from nine arches at the base, multiplying until each segment appears to merge into a single geometry. Openings at the center of the dome and in each ring of arches will reduce the weight of the ceiling while allowing gentle light to filter in.
Reflecting on the power of prayer, Naznene Rowhani of the National Assembly says: "in the difficult times we are passing through, people are finding more than ever the need to turn to their Creator. Therefore, constructing the temple in Bihar Sharif now has even greater meaning, and we feel that we must continue this process while ensuring the safety and health of all involved in its construction."
The new temple and its grounds will serve to enhance the connection between service and worship present in the community-building activities of the Baha'is of Bihar Sharif. With its doors open to everyone, the temple will foster a culture of inclusion and cooperation among all people.

You May Also Like