The views expressed in our content reflect individual perspectives and do not represent the official views of the Baha'i Faith.
On May 3, 2002, Alexis Patterson, a 7-year-old Black girl from Milwaukee, didn't come home from school.
"I'm looking out the window because I normally…watch my baby come home every day, so I ran across the street to the school," recalled Alexis's mother, Ayanna Patterson, in an interview with USA Today. When she went to the school and asked where Alexis was, she was told that Alexis didn't come to school that day. 
When police officers and detectives came to her home and took the police report, they told Alexis's mother that she probably ran away. Although Ayanna Patterson told them that her daughter would have never run away and that somebody must have kidnapped her, Alexis's story didn't receive national media attention until six weeks after she had disappeared.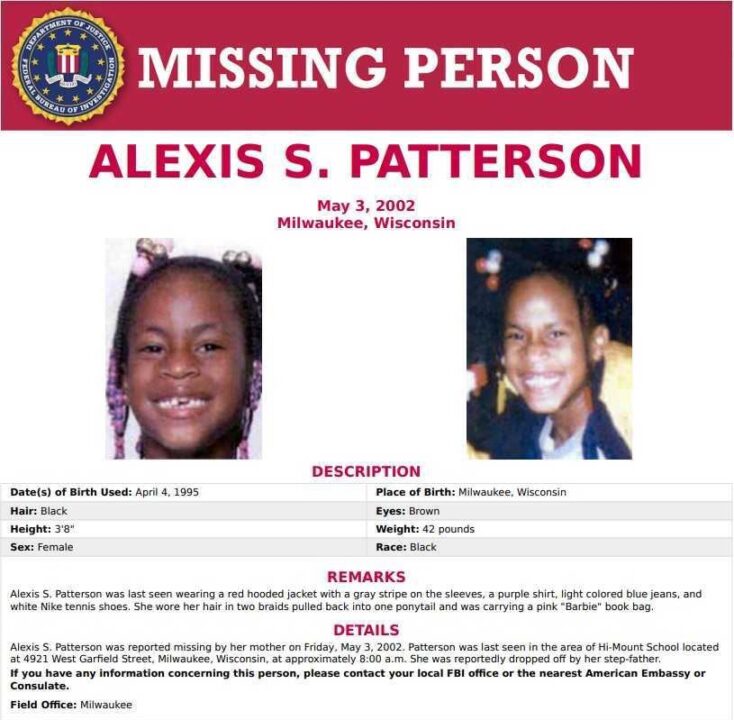 Meanwhile, when Elizabeth Smart, a 14-year-old white girl from Salt Lake City, went missing a month after Alexis disappeared, her disappearance hit national news within 24 hours. 
"Police offered a $250,000 reward in the Elizabeth Smart case. The reward for finding Alexis Patterson was $10,000," reported USA Today. "Nine months after Elizabeth Smart went missing, her abductors were caught and she was reunited with her family. 20 years later, Alexis Patterson is still missing."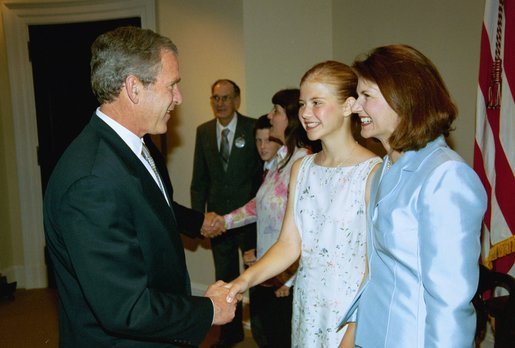 How Many Black Women and Girls Are Missing in the U.S.
According to the National Crime Information Center, 90,333 Black women and girls were reported missing in 2020. 
RELATED: Are Black Women Invisible?
"Notwithstanding the efforts already expended for its elimination, racism continues to work its evil upon this nation," wrote the National Spiritual Assembly of the Baha'is of the United States in "The Vision of Race Unity" in 1991. "The recent resurgence of divisive racial attitudes, the increased number of racial incidents, and the deepening despair of minorities and the poor make the need for solutions ever more pressing and urgent. To ignore the problem is to expose the country to physical, moral and spiritual danger."
Black women and girls represent nearly 34% of the total cases of missing women and girls, and yet Black males and females combined represent just 13.6% of the U.S. population, according to the United States Census Bureau. Black women and girls go missing at a much higher rate than white women and girls, but that isn't reflected in media coverage or law enforcement efforts.
The Media and Police Department's Neglect of the Missing Black Women and Children
Gina Barton, an investigative reporter for USA Today, said, "Everything anecdotally that I have heard and everything that experts have told me has shown that missing Black children are more likely to be labeled runaways than missing white children. …If you think she's a runaway and she left on her own accord, you're not looking for a kidnapper. You're not looking for somebody who had done her harm."
Recently, Black residents in Kansas City, Missouri, said that the police ignored their warnings that a serial killer was targeting Black women in their community until one of his captives escaped in October. According to Democracy Now!, a non-profit independent global news organization, on October 7, 2022, "a 22-year-old Black woman in Excelsior Springs, Missouri, escaped from a white man who she says held her captive in his basement for nearly a month, whipping, torturing and raping her repeatedly. The woman fled and knocked on a neighbor's door for help after the man left the house to take his son to school." The woman who escaped said that her abductor had already killed other Black women.
Reporter Gina Barton also stated, "It's important for the national media to get involved because when people go missing, they don't necessarily stay in the same city that they were taken from or that they disappeared from. Not long after Alexis and Elizabeth disappeared, the late PBS reporter Gwen Ifill coined the term 'missing white woman syndrome.' Beautiful, usually blonde, attractive white women get a lot more media attention than Black women and girls who go missing. I can name several white women who have gone missing in the past 20 years — Natalee Holloway, Laci Peterson, Gabby Petito — they're all over the news. And how many missing Black women or girls can we name…?"
As I've discussed in a previous article I wrote about the intersectionality of racism and sexism, Black women experience more neglect, resentment, and hostile sexism, whereas white women experience more benevolent sexism and receive more care, attention, and assistance as a result.
Gina Barton explained, "White girls are looked at as helpless and as victims and as people in need of protection, whereas Black girls are adultified and looked at as responsible for their own disappearances in some way."
"Black and Missing," a four-part documentary series on HBO, profiled a young Black woman who went missing two weeks before Natalee Holloway went missing. The missing Black woman's aunt was a television producer and reached out to different news organizations and couldn't get any news coverage about her niece.
Soledad O'Brien, the executive producer of "Black and Missing," said in an interview with PBS NewsHour, "I know, when I have done documentaries that focus on people of color — 'Black in America,' 'Latino in America' — I have been told, 'listen, don't make it too Black. Make sure that you don't push away the audience we really care about,' which is to say the white audience. So I think there's often a sense of, our audience is … a person who's appealing, attractive, interesting to me as a producer. And, therefore, that's [who] should get the focus, vs. thinking about what are the communities that you serve, and how do you serve those communities?"
How You Can Help the Missing Black Women and Girls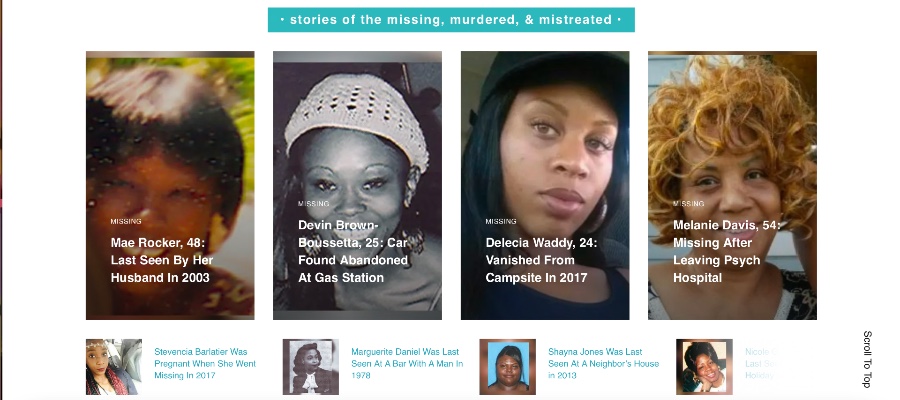 The Baha'i writings say that every Baha'i community "should feel it to be its first and inescapable obligation to nurture, encourage, and safeguard every minority…" If Black people were nurtured, protected, and safeguarded in this country, we wouldn't have 90,333 missing Black women and girls.
Thankfully, some individuals have arisen to raise awareness of this crisis. Two Black women created the Black and Missing Foundation in 2008 to bring attention to the thousands of Black people who go missing each day in the U.S. Websites, blogs, documentaries, and podcasts, such as Our Black Girls, Crime Noir, Black Girl Gone, and Black Girl Missing are tirelessly working to share the stories of these victims as well.
It's important to support these efforts and follow social media accounts that are dedicated to keeping the public informed about the cases of missing Black women and kids. Everyone should especially share information about people who went missing in their area. Additionally, people should familiarize themselves with the warning signs of human trafficking, the behaviors of an abducted child, and the different types of modern-day slavery. We all need to raise awareness of this crisis and do what we can to help.
You May Also Like