The arrival of newcomers from all parts of the world has been a central aspect of life in Canada since its founding in the mid-19th century.
The Canadian Baha'i community traces its roots to that period and reflects the cultural and ethnic diversity of the country. It has long been learning about the role of religion in building a peaceful and cohesive society – a major theme of discussion in a series of seminars held over the past year in collaboration with the University of Toronto's Munk School of Global Affairs.
"Canadian society has become quite secular," says Geoffrey Cameron, director of public affairs for the Baha'i Community of Canada, "as a result, we have lost some capacity in our public discourse to talk openly about the role and contribution of religion to society. Many newcomers to Canada come from societies where religion exerts a strong social influence, and this contrast can contribute to tensions. These seminars revealed that it is possible to have a much more open and informed conversation about how religion can be drawn upon as a resource to generate shared understanding and promote common values in the pursuit of a more unified and cohesive society."
A total of four seminars were held in the series from last March to February. The first gathering looked at some of the challenges newcomers face, such as religious intolerance and a lack of understanding of their faith. The last three seminars examined a range of issues, such as how religion can promote social cooperation or sometimes reinforce divisions of "us" and "them", how religion can foster the participation of newcomers in the life of society, and the challenges associated with integration of newcomers from various religious backgrounds in a secular society. Around 100 people, including academics, civil society organizations, and representatives of religious communities, participated in discussions across the four seminars.
"The assumption that faith is private," said Shari Goldberg, director of Shema and Iqra': The Jewish-Muslim Text Project, "and the need for it to be separate from the public sphere enables a ritualistic exclusion of religion from the national conversation." She explained that such an exclusion can create an "othering" of newcomers.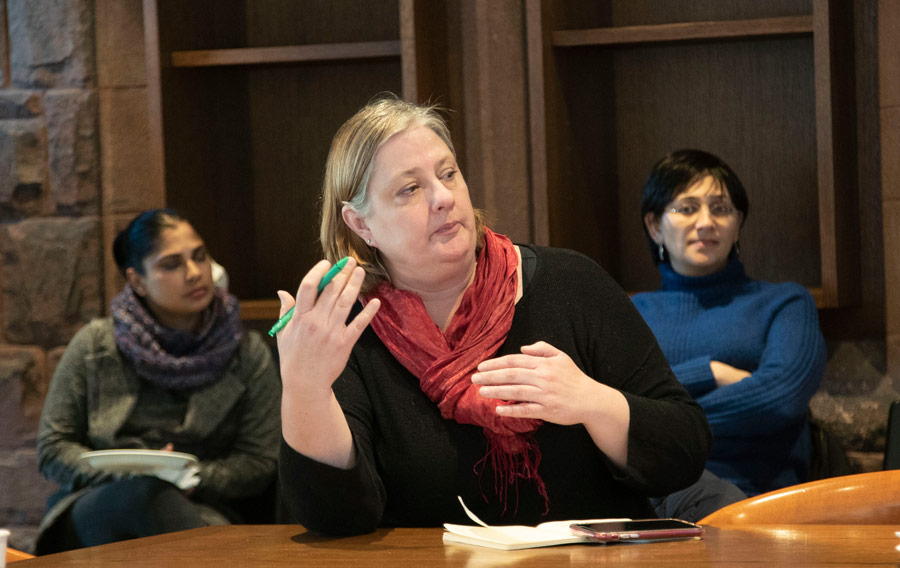 In the most recent seminar, panelists highlighted the important role that youth from newly arrived families play in promoting the spiritual dimension of human life in the public sphere.
Nuzhat Jafri, executive director of the Canadian Council of Muslim Women, said that youth can engage in efforts to correlate the principles and values of their religion to assist with the integration process and to allow them to contribute meaningfully to Canadian society.
"Youth are at the edge of the family," said Esther Maloney, a panelist and director of the Illumine Media Project, "the ones who are bridges between the family and the community." Yet, she observed that youth can be held back when media portrayals give them the feeling that their spiritual aspirations, values, and knowledge are not welcome in the public sphere. "The arts," she suggested, "offer openings to explore questions of identity and purpose along with a number of other vital themes in a community context … where religious and secular themes can be powerfully explored."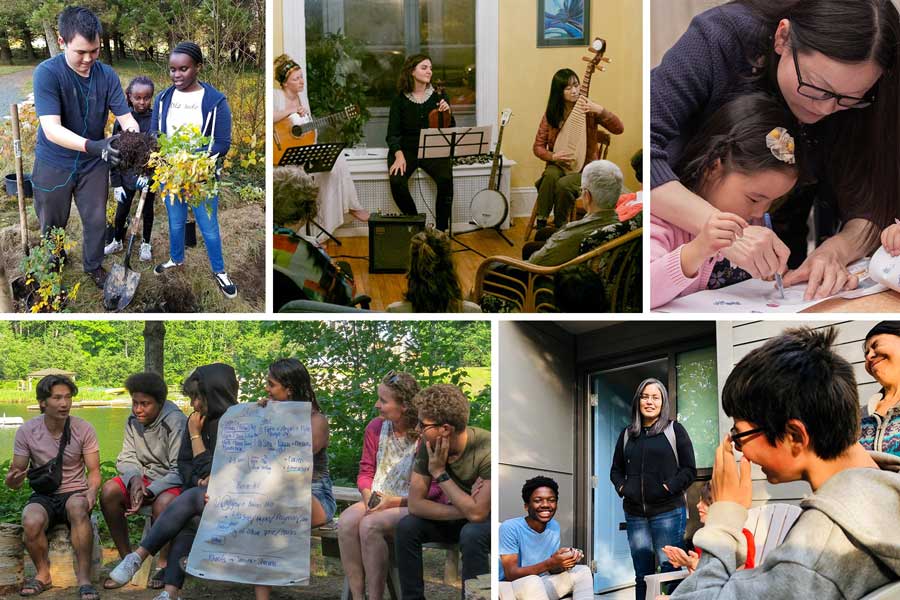 "We have a particular approach to developing content," she continued, "which is rooted in the principles of the Baha'i Faith … Our content tells stories of diverse young people and their families in ordinary circumstances who see themselves as contributors to the development of their own lives and the lives of their communities."
Within the public conversation about the integration of newcomers into Canadian society, Dr. Cameron explains, it is helpful to consider the Baha'i concept of oneness. "There is a tendency to reduce the integration conversation to 'us and them' when in fact we have to start from the position that we are part of the same human family," he says. "This requires us to be engaged in a process of mutual learning and adaptation."
"Unity in diversity," he continues, "is an essential principle of social progress, one that is reflected in the values and activities of the Baha'i community of Canada."

You May Also Like