The views expressed in our content reflect individual perspectives and do not represent the official views of the Baha'i Faith.
Learning a craft as a profession takes a lifetime, not just a few years as I first thought. That path, I learned, has four stages: apprentice, journeyman, master, and finally, the storyteller.
At college, my first furniture-making project was a copy of an elegant Chinese Ming table. At the end of the year it was no more than a set of unfinished parts. I learned my first lesson: humility. College, however, opened my mind to the many skills and sciences that go into furniture design and making. There was more to know than I could have ever imagined.
Fortunately, my vision of being an independent craftsperson overcame my lack of competence. I viewed making a living from a craft as a vehicle for exploring ideas around creativity and spirituality through the framework of the Baha'i teachings, as in this quotation from Baha'u'llah, the prophet and founder of the Baha'i Faith: "… it is incumbent on everyone to engage in crafts and professions, for therein lies the secret of wealth …."
Perhaps, I thought when I first read that passage, Baha'u'llah did not only mean material wealth – but spiritual wealth, too. So I set out, as a young apprentice, to see what I could accomplish by combining my spiritual aspirations with my desire to learn true craftsmanship.
RELATED: The Art and Soul of Craftsmanship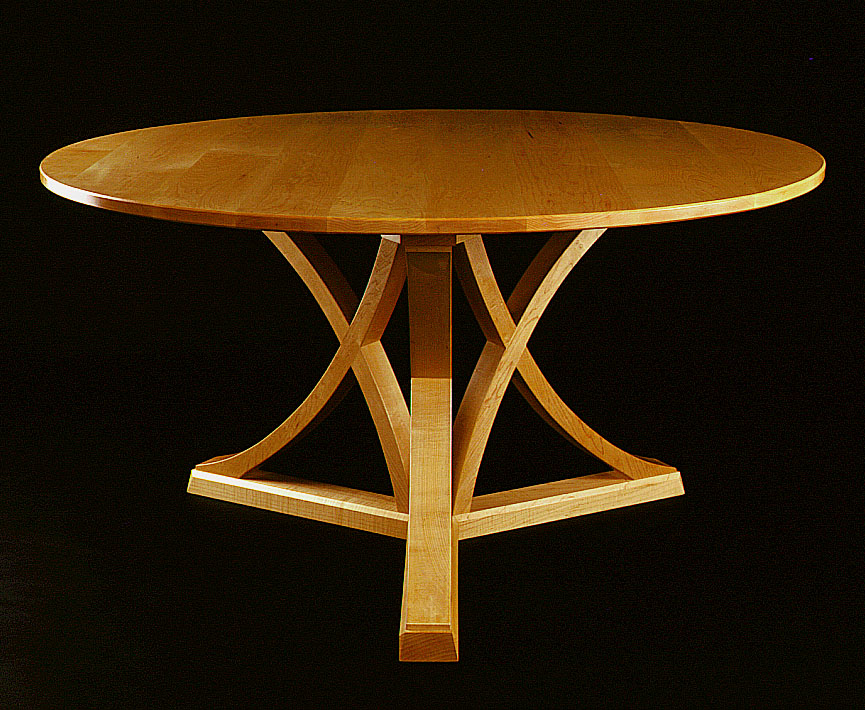 10,000 Hours
I spent the summer of 1975 in the Netherlands with my girlfriend, Esmyr and her family, when Tim, a friend from college, contacted me. We decided to form a furniture workshop rather than return to college; this real, hands-on experience seemed more appealing than spending two more years getting a degree.
We set up a small workshop, only 10'x10', at my parents' home in Henley-on-Thames, Oxfordshire and advertised in the local paper. We were soon contacted for furniture restoration jobs and new commissions. Our first furniture project was a large rosewood display cabinet with an upholstered settle. Working as a team we managed to achieve what we couldn't do on our own. The years ahead were a mixture of one-off commissions, furniture restoration, and making antique copies, and in the process I learned the history of furniture design through making. I was also developing my skills as a designer, and after nine years – approximately 18,000 hours – I finally felt ready to become a full-fledged designer-maker.
Truly learning a craft, I found out, is a surprisingly protracted process. Much has been made of the "10,000 hours rule" required to master any skill. While this concept has gained currency in popular culture, it's really a simplistic interpretation of one of the findings of the science of expertise, a branch of psychology. According to the psychologist Anders Erikkson, all expertise is acquired through sustained practice, be it clinical medicine, chess playing, musicianship, or a craft. Mastery can take several decades.
While there appears to be much repetition in practicing a craft, gradually I began to realize that every chair I made represented a different set of problems I had to solve. As neuroscience has shown, that process of problem solving creates new neural pathways in the brain. Eventually, when the mind has a storehouse of problem-solving experiences to refer to, the craftsperson can intuitively recognize a familiar pattern. Also, the repetition of tasks creates muscle memory, and knowledge becomes embodied.
It was for this reason that my initial efforts at college to learn furniture making through theory had been futile; for me this represented studying someone else's knowledge. The only way to learn, for me, was through doing. As an autodidact I needed to erect a mental structure, a map, step by step, hour by hour. I needed, as the Baha'i teachings say, to:
See with your own eye and not through the eyes of others … Know of thine own knowledge and not through the knowledge of thy neighbour …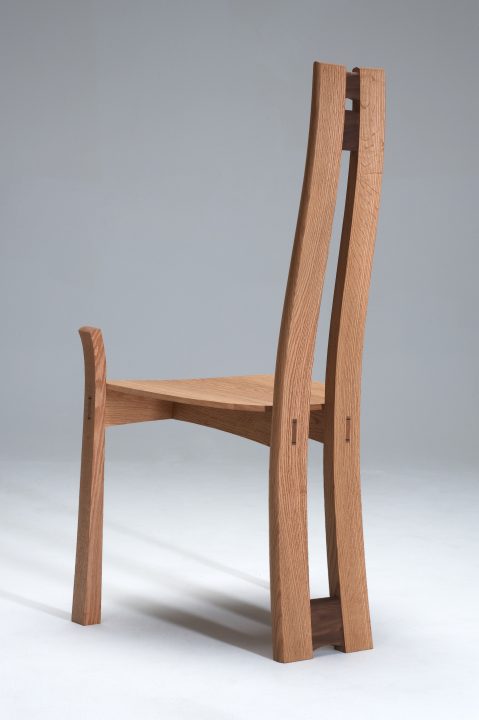 I didn't know what I was potentially capable of until I applied myself through constant daily practice. My education consisted of my independent study of furniture making and of the designers I admired, with learning the how and why from my evolving hands-on practice.
During all of this, I began to realize that my progress as a craftsman had a direct relationship with my spiritual practice as a Baha'i. In order to develop creatively, I also needed to develop my spiritual susceptibilities to do creative work through my daily Baha'i practice of prayer and meditation. To develop my own creativity, I needed to open my heart and my mind to the love of the Creator: "I loved thy creation, hence I created thee. Wherefore, do thou love Me, that I may name thy name and fill thy soul with the spirit of life."
By 1984 I had outgrown three workshops, Tim had gone his own way, and I had taken on my first full-time assistant craftsman. I married Esmyr, my Dutch girlfriend, and we had two children, Jonneke, aged 6 and Jody, aged 3. I also had a mortgage. With those responsibilities, I had reached a crossroads. My craftsmanship, besides being satisfying and creative, had to pay the bills and support my family.
I trusted that my prayers would be answered – and they were. Unexpectedly, I was offered a large unused 19th century agricultural barn in a nearby village. I was also invited to run a craft-training workshop in India! But my aspiration was to demonstrate to myself and the world it was possible to work sustainably as an independent designer-maker.
With planning approval given, I moved to Wheelers Barn in October of 1984. It felt like coming home. The workshop, where I still make furniture today, is nestled in the rural Chilterns, South Oxfordshire, a beech woodlands area of outstanding natural beauty. This was a new beginning.
I immediately stopped restoring furniture and set about designing my own range of signature furniture designs. To do that, I had to find a language of form that would be contemporary but respect past traditions.
A Contemporary Vernacular
My search for my own style of furniture went in parallel with the development of my making skills. As a Baha'i and as a craftsman, I was attracted to furniture that reflected an ethos of inclusiveness and craftsmanship that celebrated the beauty of wood.
I admired both the Shaker and Scandinavian furniture styles for their combination of fine craftsmanship with a democratic ethos. I agreed with designers like Hans Wegner, who believed quality should be available to people of moderate means. I was also inspired by the beauty of Chinese Ming Furniture and the designs of Charles Rennie Mackintosh, which combined bold geometric forms with subtle art nouveau carved flourishes.
Amongst a handful of inspirational practicing furniture designer-makers in the 1970s James Krenov combined craftsmanship and a love of wood in a practical philosophy. His book, A Cabinet Maker's Notebook, became my generation of woodworkers' designer-maker bible. He inspired me to appreciate the rich diversity of wood as an expressive aesthetic material. His beautiful furniture designs celebrated the diverse characteristics of wood including color, figure, structure, grain direction, pattern, and texture.
I was also attracted to vernacular country furniture. The Windsor chair was synonymous with the Chilterns woodlands where I worked. I was fascinated by the diversity of designs that one generic form could be generated by unknown craftspeople. Most were mass produced through the division of labour: bottomers who shaped the elm seats, bodgers who turned the legs and framers who assembled the parts; each a specialist. But there was also a rare breed of craftsmen who mastered all aspects of making the chair who developed their own signature designs. They reinterpreted fashionable and historical styles, including Gothic, Chippendale, and Regency designs. These chairs were distinguished from the production ones by the refined craftsmanship and beauty of the designs.
My early designs in the late 70s and early 80s reflected these influences and represented steps in my education as a designer – but I was still searching for a design methodology based on my values as a Baha'i. I wanted my furniture to be beautiful and functional, but also accessible and affordable to someone with moderate means. Once again I felt guided by the writings of Baha'u'llah, who said "Exert your utmost endeavour that ye may develop such crafts and undertakings that everyone, whether young or old, may benefit therefrom."
RELATED: Why Do We Need Art and Artists?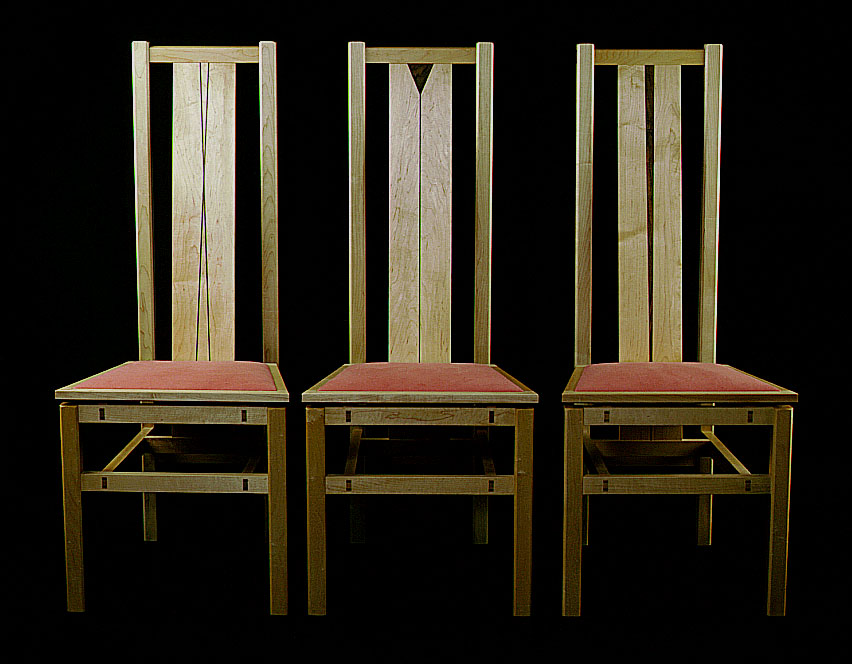 My move to Wheelers Barn proved to be the turning point, galvanizing me into developing a range of chair and table designs that distilled the essence of my aesthetic and design sensibilities. They had to be designed in a way that they could be made on a semi-bespoke, customized basis in collaboration with each client. Like the Windsor chair, I found a way to play with the stylistic interpretation of each form.
I also had the space to display my furniture at my workshop, where visitors and clients could also see every aspect of the making process. By the early 1990s, even in a recession, my furniture line had become a success, and I employed a team of craftspeople to make it. I was in the traditional sense the Master craftsman; a de facto manager. As Esmyr is fond of saying, "Be careful what you pray for!"
You May Also Like