Two bickering prison guards, each harboring a difficult secret, connect while keeping watch over the Bab, the prophet causing a revolution throughout the Middle East of the 1800's.
The Prisoner, a 23-minute film about finding faith in unexpected moments, centers on a period of imprisonment in the life of the Bab, whose six-year revelation heralded the way for the advent of Baha'u'llah, the prophet and founder of the Baha'i Faith.
Inspired by the power and pain of early Baha'i history, the film imagines a conversation between prison guards at the fortress of Chihriq in northwestern Iran, where the prophet known as the Bab was imprisoned, and where he revealed some of his most famous writings.
The Bab wrote:
Yea, I swear by Thy glory; to Me the prison hath proved to be naught but the most delightful garden of Paradise and hath served as the noblest spot in the realm above.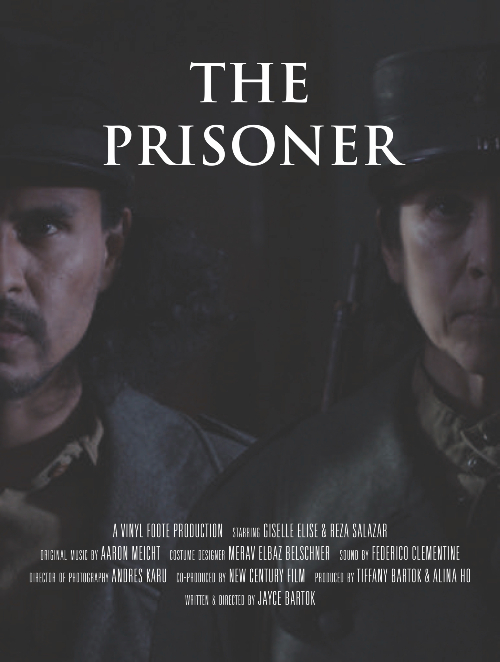 The film, based on a play that premiered in New York in 2019, stars Reza Salazar and Giselle Elise; and is written and directed by Jayce Bartok, who also wrote the original stage play. Jayce began his journey as a filmmaker acting in numerous films and television shows, most notably Richard Linklater's Suburbia, Sam Raimi's Spiderman, Tom McCarthy's The Station Agent, and most recently, Ava Duvernay's When They See Us. Jayce's first screenplay, The Cake Eaters, became a critically acclaimed film directed by Mary Stuart Masterson, which he starred in alongside Kristen Stewart and Bruce Dern.