Each academic year, the Baha'i Chair for World Peace at the University of Maryland offers a unique course that assists students to identify root causes of societal challenges in the light of spiritual principles, such as the elimination of all forms of prejudice, the equality of women and men, and consultation.
"Throughout college I took 35 classes, but this is the only one that changed the fundamentals of how I look at the world," says Emily Gorey, a former student of the class. 
"It was here that I learned how different the world looks outside of Howard County, Maryland, where I grew up. I learned how quietly inequality is ingrained into our systems, thoughts, and environments. I saw the power of empathy take hold in myself and others.
"I have been given the tools to do my small part in helping my fellow human beings," says Ms. Gorey, adding that she now looks at how her career in marketing can serve to amplify "voices that promote the placement of people and the planet over profits."
Hoda Mahmoudi, holder of the Chair, speaks about the motivation for the course: "The Baha'i writings make clear that prejudice is among the greatest barriers to creating a more just and peaceful society. Unless generation after generation of young people are raised to work consciously to overcome all forms of prejudice, it will be difficult to have significant transformation in any part of the social order."
"This is what the Baha'i community has been trying to do all along, and this class has the same aim."
Another former student, Ashli Taylor, observes how the course helps participants to understand the application of moral principles to their own social reality. "The class looks at a big abstract idea like peace and creates concrete ways for us to think about how we can tangibly create peace in ourselves, in our community, and in our society."
She continues: "In the times we're going through now, I've been hearing from students how they're taking those really hard and really intimate discussions that we've had in class and initiating constructive conversations around racism with their friends and families."
The course, titled "The Problem of Prejudice," stimulates profound discussion on five themes central to the Chair's examination of the discourse on peace: structural racism and the root causes of prejudice, human nature, empowerment of women and peace, global governance and leadership, and overcoming challenges in the globalization of the environment.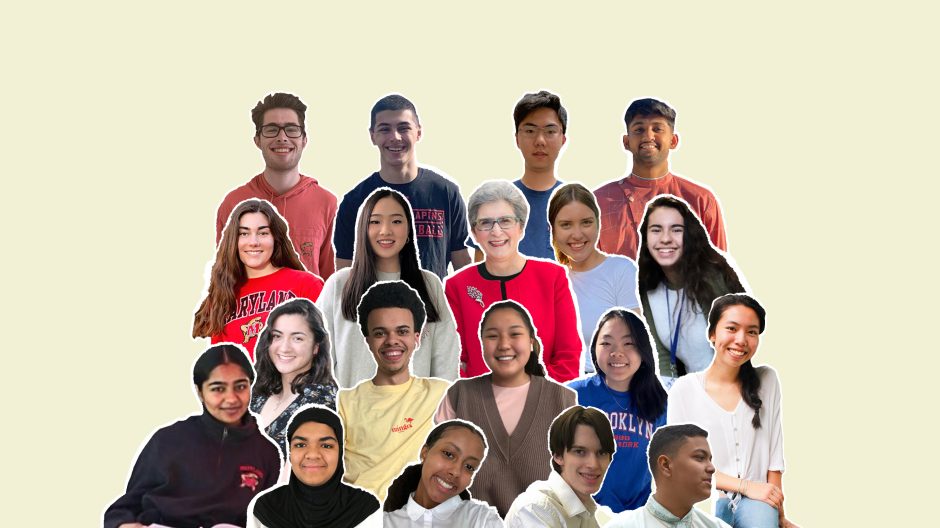 The course also covers scholarly research on these themes and asks students to write weekly reflections as they strive to understand deeply the nature of social problems.
Dr. Mahmoudi explains that at the end of each semester students gain a heightened consciousness of the oneness of humanity. "People often focus on a single issue and do not see the relationship between different social problems and how they relate to peace.
"By making these connections and thinking about the causes of social issues in the light of moral principles, students come away from the course with a greater concern not just for the well-being of one segment of society but for all."
You May Also Like