In a recent conference held by the Baha'i Chair for World Peace, academics and practitioners from diverse fields examined the inseparable relationship between the advancement of women and the creation of prosperous and peaceful societies.
Talks and panel discussions at the two-day event held last month at the University of Maryland, College Park, examined the inadequacies of contemporary social structures to address the major challenges facing humanity today and explored the leading role women must play in the pursuit of genuine solutions.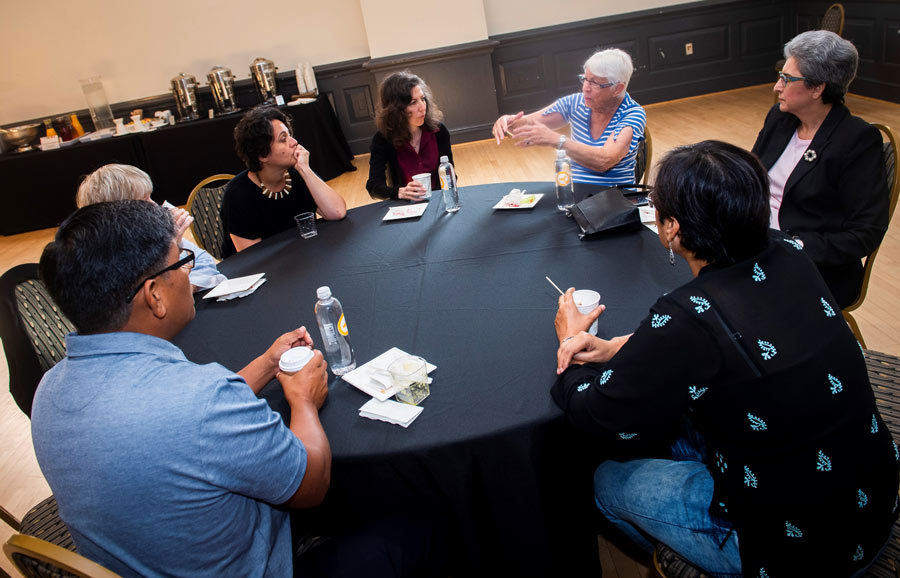 "Despite the progress being made toward women's equality, by no means are we close to fully understanding the scale of change required to bring about full equality between women and men," explained Hoda Mahmoudi, holder of the Chair. "We will have to create a new social order with new norms and institutions that are constructed with the full and equal participation of women."
Speakers at the event critically examined the major obstacles that prevent the participation of women in all the spheres of society. Among their conclusions were that that societal structures today concentrate decision making at all levels in the hands of a relative few, largely excluding women; that science is misused to reinforce prejudices about women and, in some cases, to justify the abuses of men in certain positions of power; and, that laws and policies often exclude or disadvantage women, blocking their progress or establishing ceilings.
Panel discussions also focused on the contributions that women are making to positive social change. Margaret Satterthwaite of the NYU School of Law spoke about indigenous women around the world who are learning to work with and shape legal systems to overcome oppressive structures. Brandy Thomas Wells, a historian from Oklahoma State University, described the contributions of African-American women to 20th century and present-day peace movements.
Other speakers described the significant contributions made by women to peace-building efforts, noting that peace negotiations in which women are included as major actors tend to be more fruitful and long-lasting.
"Where women are represented in higher numbers in civil society groups and in legislation, there is less violence and war," Dr. Mahmoudi says. "According to many studies, higher levels of women's equality are associated with a lower propensity for conflict both between and within states."
Speakers also emphasized the need for structural changes in society to bring about the equality of women and men. Marie Berry of the University of Denver's Josef Korbel School of International Studies described how incremental reforms would not be sufficient.
"How are we actually seeking to build movements that change systems and don't replicate the violence of those systems? How do we build movements that challenge and dismantle those systems and rebuild more just, more inclusive, more democratic, and more peaceful societies?" noted Dr. Berry.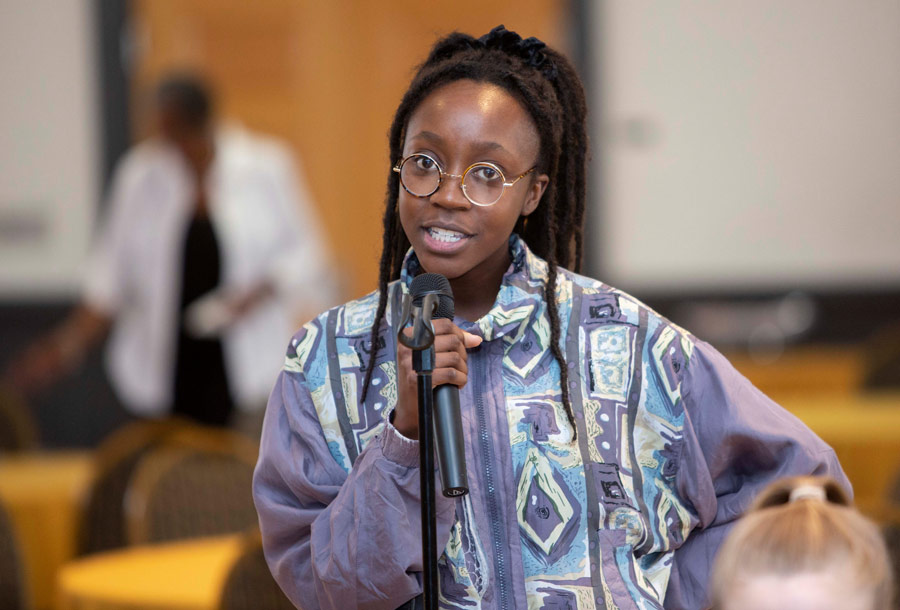 Reflecting on the conference, Dr. Mahmoudi explains that the event has revealed important questions about the requirements for new patterns of thought and behavior and for new social structures which reflect the principle of the equality of women and men.
The empowerment of women is one of the Baha'i Chair's five central themes on which it focuses as part of its mandate to advance research and dialogue on global peace. The Chair will continue to open spaces for leading academics and practitioners to exchange ideas and explore new insights about the advancement of women and its relationship with global peace and prosperity.The conference's talks and panel discussions can be viewed on the Baha'i Chair's YouTube channel.
You May Also Like