The views expressed in our content reflect individual perspectives and do not represent the official views of the Baha'i Faith.
The Baha'i teachings exalt education. Abdu'l-Baha said "The education of children is one of the most great services" to humanity.
In fact, one of the primary Baha'i principles – universal compulsory education for all children – means that every child should be educated to the full extent of their capacity. In a speech he gave in Montreal in 1912, Abdu'l-Baha explained this foundational principle:
Baha'u'llah has announced that inasmuch as ignorance and lack of education are barriers of separation among mankind, all must receive training and instruction. Through this provision the lack of mutual understanding will be remedied and the unity of mankind furthered and advanced. Universal education is a universal law.
RELATED: Child-Rearing Tip #1: Don't Make Life Too Easy for Your Kids
My deep respect for the transformative capacity of education has led me to open a Baha'i-inspired school in Minnesota. Big Wonder Child Care will open at the end of July to welcome children, teachers, and families.
Wonderful Baha'i-inspired schools exist in many countries, and at our new school we hope to model ways to promote social-economic justice, gender equity, and loving hearts. It is not a Baha'i school, nor will it teach about Baha'u'llah, the prophet and founder of the Baha'i Faith – but the Baha'i teachings deeply inspire our policies, curriculum, and educational frameworks.
Big Wonder's Mission is to honor the unique rights of children, families, and teachers to create a race-conscious, anti-bias, and equitable community.
We create and model innovative methods to find sustainable solutions to improve early childhood education. Big Wonder is committed to equity and inclusion; we serve families of different races, family structures, religious beliefs, and social-economic backgrounds. We're committed to the Baha'i vision of a unified, peaceful, and just planet. We are also inspired by Reggio Emilia, Montessori, and spiritual inquiry frameworks to provide high-quality education for our youngest learners.
We pull inspiration from the Baha'i teachings to spark innovation, community building, and justice in four foundational ways:
1) We engage in Cycles of Action and Reflection
Big Wonder is a social enterprise designed to develop radically just and equitable frameworks that transform early childhood education.
We are inspired by the cycles of action and reflection within the Baha'i community-building process. At Big Wonder, we will engage in similar cycles of action and reflection in the form of collaborative action research. Through discourse with community members, striving for excellence, and acts of love, patience, and sacrifice, we will find innovative, heart-centered, and financially viable practices to develop and expand what's possible in early childhood.
2) We view Children as Noble, Precious, and Competent
The gap between what is and what could be has propelled the creation of Big Wonder.
For over a decade, I have taught around the world. In nearly every place, I've seen the practice of shame, neglect, and silencing used to control children's behavior. Our global society's collective loss of compassion and brilliance from these practices is unfathomable. A child's inner voice – which tells them who they are, what they can become, and how they should treat others – is developed in early childhood. Yet the message children often receive is that they are manipulative, incompetent, and their authentic self is of little value. These harmful practices exist because of society's uninvestigated and implicit beliefs about children: that they are reckless, manipulative, and aggressive. Big Wonder views them differently. We see children as noble, precious, and competent.
Baha'u'llah wrote "Regard man as a mine rich in gems of inestimable value. Education can, alone, cause it to reveal its treasures, and enable mankind to benefit therefrom."
Our transformative frameworks are rooted in the belief in the inherent nobility of children – and that education has the power to release the gems they all hold within.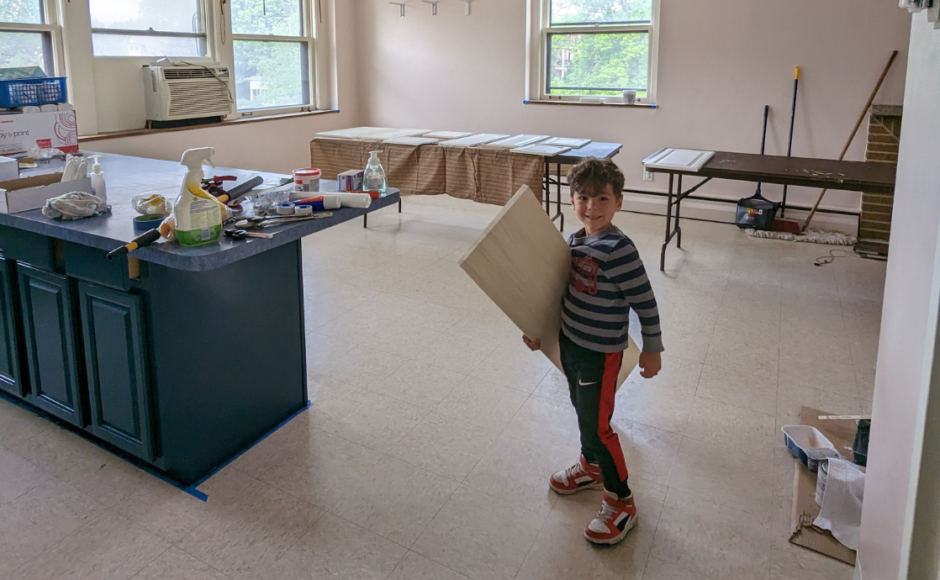 RELATED: Teaching Children to Be Hopeful About the Future
3) We Practice the Virtues of Justice & Equity
Baha'u'llah also wrote:
The best beloved of all things in My sight is Justice; turn not away therefrom if thou desirest Me, and neglect it not that I may confide in thee. By its aid thou shalt see with thine own eyes and not through the eyes of others, and shalt know of thine own knowledge and not through the knowledge of thy neighbor. Ponder this in thy heart; how it behooveth thee to be. Verily justice is My gift to thee and the sign of My loving-kindness. Set it then before thine eyes.
Our belief in justice and equity inspires Big Wonder to honor the rights of families, teachers, and children.
Justice and Equity for Families
We know that access to high-quality child care is essential for gender equity and social economic development within families and across society.
To create greater social economic justice we will provide sliding scale fees to be accessible to families of diverse incomes, enabling children from low-income families to access exceptional early childhood education. Additionally, we will form respectful partnerships with families. We know the mother is the first educator, and families are the nuclei of community building and social well-being. For this reason, we intend to partner with families and respect their beliefs, traditions, and wisdom. We will also provide community-building through reflective workshops, community programming, and listening and respecting every family's input and wisdom.
Justice & Equity for Teachers
Early childhood educators are often underpaid, overworked, and do not get sick time, holiday time, retirement, or health insurance from their employment. We will treat our teachers with dignity and pay a living wage with health care, paid time off, and retirement benefits. We also treat them as professionals integral to developing transformative learning frameworks and policies of equity and justice.
Justice & Equity for Children
Big Wonder will nurture critical thinking, advocacy, and social discourse in children through anti-bias education, virtue-based social-emotional learning, and an innovative framework called Spiritual Inquiry.
Spiritual Inquiry is an early childhood framework that teaches about different Faiths and ways to practice mindfulness and meditation. Our Spiritual Inquiry framework will also encourage environmental stewardship and a deep connection to nature. Moreover, it will teach about unity and nurturing a child's loving connection to their own heart, a loving connection to the hearts of community members, and a loving connection to the heart of humanity and the world. It will not teach children what to believe, but rather will give them a strong foundation for their individual spiritual investigation of truth. Finally, Spiritual Inquiry will nurture critical thinking so they shall, as Baha'u'llah expressed, "know of thine own knowledge and not through the knowledge of thy neighbor."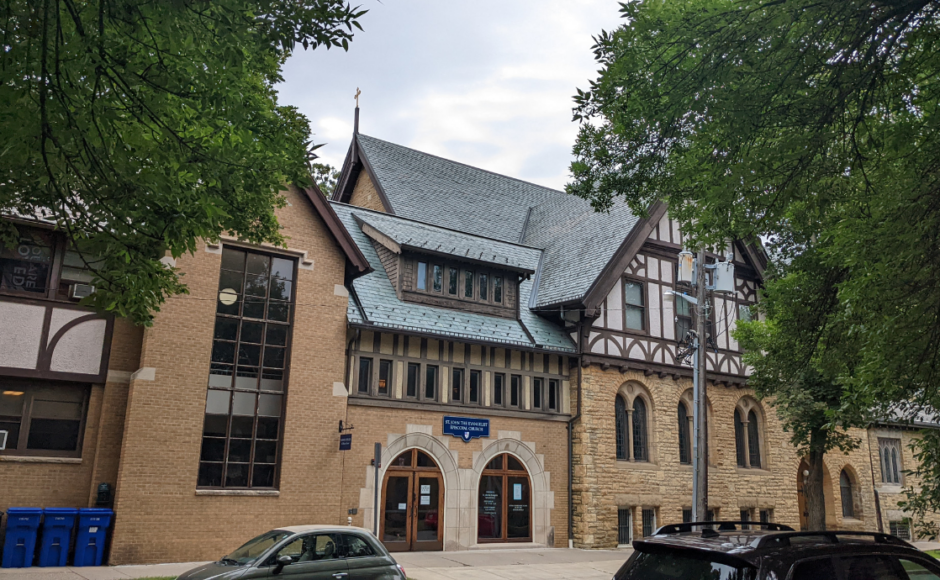 4) Interfaith Building Community
We rent classrooms in the administrative wing of St. John's Episcopal Church in St. Paul, making this a multi-faith collaborative service project. We both feel called to work towards racial justice, economic justice, and gender equality in our community. Working together, we are better able to do this more effectively and with greater impact.
Indeed, early childhood education has incredible potential for social transformation. The hearts of children hold rich soil to cultivate virtues, advocacy, and self-awareness, which with time, bloom into justice, compassion, and service to others. Through our inspiration from Baha'i community life and teachings, we have an incredible opportunity to grow the magic, joy, and wonder that's inherently a part of childhood.
You May Also Like