The views expressed in our content reflect individual perspectives and do not represent the official views of the Baha'i Faith.
When I was 5, I saw the words "God Is Dead" on a record jacket at one of my parents' parties. Knowing nothing of Nietzsche, existentialism, or other 20th century movements that decentered meaning or deity, I determined to find out if it were true — was God really dead?
The next morning, I sneaked out of the house and ran up to the church, where I thought God "lived" (near the ceiling, of course). I entered the sanctuary through its heavy outer door (in those days, the door was never locked), and climbed the tall scaffolding placed there for renovation. That's where workmen found me at the start of their day, conversing peacefully with God.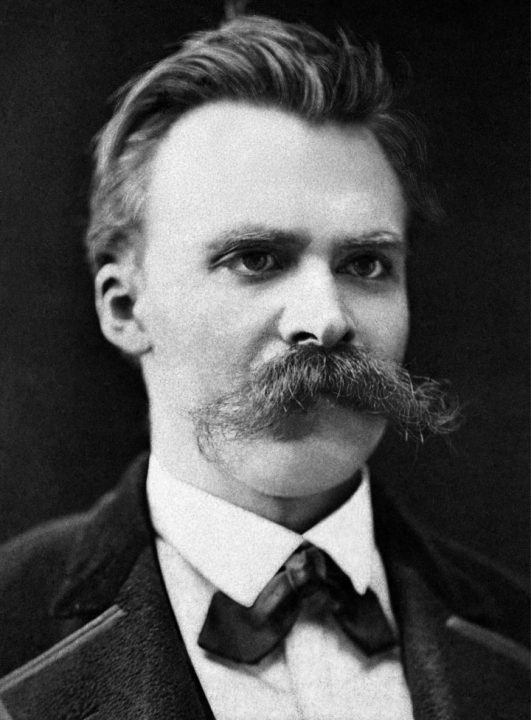 In college, I quested, finding the possibility of the absence of belief intolerable. I became a vegetarian, practiced yoga, read Emerson, tried Catholic ritual, chanted, rose at dawn, was initiated into transcendental meditation, and took a comparative religion class. I discovered a common thread among all the religions and was drawn to discover their source.
At a swimming party in my hometown of Little Rock, Arkansas, I was rewarded. When speaking about the essence of religious revelation, I met a young man named Frank who told me about the Baha'i Faith, a relatively new religion that embraced all faiths. Though at the time I thought "Surely, I would already know about it, if it were really The Answer!" he loaned me a book, and I called him later that week to learn more.
After reading one sentence from the book Frank had given me, I paced with agitation. I could tell it either held the answer to all my questions, or it was something I shouldn't delve into. When Frank arrived, his knowledge of the Baha'i Faith was exhausted in a few minutes. He wasn't a Baha'i himself; he had merely had one conversation with a Baha'i, who had given him that book.
"Maybe we could call someone in St. Louis or Memphis to learn more," I suggested.
"Maybe there's a listing in Little Rock."
There was! Nervous, I made him hold my hand while I dialed the number listed on the phone for "Baha'i Faith." "We have some questions to ask you," I declared. We were invited over that night to ask them.
The house was alive with young and older people, Black and white. I wondered why they were so jovial, so community-spirited, when we were searching seriously for truth.
I poured out questions I had held for years, and one by one, they were answered. My minister had not given me satisfactory answers, nor had the various other pathways I had explored. I was stunned. What did this Faith have that provided such depth of understanding?
A few weeks later I came back with with a whopper of a question, having read that afternoon a quote from the "Tablet of the True Seeker" by the Baha'i Faith's prophet and founder, Baha'u'llah:
When a true seeker determineth to take the step of search in the path leading unto the knowledge of the Ancient of Days, he must, before all else, cleanse his heart, which is the seat of the revelation of the inner mysteries of God, from the obscuring dust of all acquired knowledge, and the allusions of the embodiments of satanic fancy.
"How does one rid oneself of the obscuring dust of acquired knowledge and the allusions of the embodiments of satanic fancy?" I asked.
After some conversation about the meaning of the passage, they had a question for me. "Do you want to be a Baha'i?"
"Oh, I couldn't," I said, doubting my own capacity, as I knew that to be a Baha'i meant to love all of the people in the world and to work for the good of humanity.
The Baha'i then told me that Abdu'l-Baha, the son of Baha'u'llah, had been asked how one becomes a Baha'i. "Little by little, day by day," he responded. He also explained, "To be a Baha'i simply means to love all the world; to love humanity and try to serve it; to work for universal peace and universal brotherhood."
Life for the past 40 years has been so different than it would have been had I not embraced the Baha'i Faith, which promotes gender and racial equality, the essential oneness of religions, the importance of the arts, and the idea that work in the spirit of service is worship. I found a faith that reconciles science and religion and predicts the inevitability of an emerging world civilization with its hallmark of peace, to be reached once humankind outgrows a stormy adolescence and enters maturity. At the core of my travels (to Israel, India, Panama, Australia, Europe, Canada, various islands in the Caribbean, and other places), my academic life and teaching, my arts (writing, drama, dance, filmmaking), my community life, my married life, and my thoughts about the next world lies a basic belief in the meaning of the cosmos and the reality of divinity.
Worship can be communal, especially through music and other inspirational vehicles, and it can also be private. Within the universe of the self, there can be such a spectrum of feelings between doubt and certitude. Often, we rely on our own powers instead of fusing them with those of the Absolute. We take life for granted, not realizing that the very atoms of our being are held together by the love of God. We rail against our own tests and tribulations, not understanding that they are tailor-made for our own advancement and development. And perhaps we fail to see how our actions themselves are or can be a form of worship.
Prayer can yield the most interesting results, even when God might seem to be, as a Baha'i prayer states, the "most hidden of the hidden." One of my most dramatic prayer results concerned a bale of hay. I needed one to mulch my garden and prayed one morning for God to give me one. I had to go to the bank that day, and there, to my amazement, sitting in the parking lot was a truck full of hay bales. Never before or since then have I seen a parked truck full of hay bales. I stood beside it and when the driver came out I asked if I could buy one; he was happy to give it to me!
How does that happen? Within the answer lies a profound mystery and sublime correlation. I did not need to climb the scaffolding in a church sanctuary to disprove the "God Is Dead" speculation by talking to the ceiling. In the chambers of the human heart there is ample space to explore divine connections, through the astonishing act of turning towards our creator.
In my case, the quest has been amply rewarded.
You May Also Like