The views expressed in our content reflect individual perspectives and do not represent the official views of the Baha'i Faith.
As a clinical psychologist, the Baha'i Writings influence me in far-reaching and profound ways. They shape how I view people — their essential nobility and their capacity for growth and healing. Beyond that, I find the Baha'i emphasis on justice and its mandatory efforts to eliminate all forms of prejudice essential.
When conceptualizing psychological problems, it's useful to look at the relationship between an individual's mental health and the wider society. This brings to mind the following quote from Abdu'l-Baha, the son of the prophet and founder of the Baha'i Faith, Baha'u'llah:
"A member of the human organism is the eye. If the eye should be affected, that affliction would affect the whole nervous system. Hence, if a member of the body politic becomes afflicted, in reality, from the standpoint of sympathetic connection, all will share that affliction since this [one afflicted] is a member of the group of members, a part of the whole. Is it possible for one member or part to be in distress and the other members to be at ease? It is impossible!"
A society that is fundamentally unjust, based on colonization and built on structural racism creates traumatizing conditions, particularly for people living in poverty and people of color, particularly Black, Latinx, and Indigenous individuals. In addition, police brutality, and mass incarceration create traumatizing conditions that can destroy entire families. The resulting psychological trauma of all this has multiple impacts on health.
I am very cautious with terms like "mental illness" or "psychological disorder," because many psychological struggles are legitimate responses to extremely difficult living conditions. Of course, I recognize that mental illness exists —but I try to be careful not to pathologize difficult life circumstances that are the result of oppression. The United States' dominant Eurocentric culture tends to pathologize and medicalize grief, and some branches of New Age-y spirituality focus solely on "transcending" and avoiding difficult feelings. But we need to honor our feelings; they are, as Audre Lorde wrote, "genuine paths to knowledge."
We need to allow ourselves to grieve. I see this reflected in the very early history of the Baha'i Faith, when many early followers of the Bab, the herald of the Baha'i Faith, were killed for their beliefs. The book "The Dawn Breakers" tells of how when Quddus, one of these early believers, was martyred, the Bab spent quite an extensive time grieving his death. I found that very interesting since, according to the Baha'i Faith, the Bab is a Manifestation of God — someone with the full understanding of what life after death entails, and who embodied detachment in a way no one else could. Yet the Bab was also stricken by grief. Reading that helped me normalize this emotion.
There is still a lot to learn about spirituality's impact on mental illness. The notion that mental illness is somehow associated with a lack of spirituality is dangerously ableist, and leads to stigmatization and further suffering. It's useful to leave behind the harmful notion of the duality of mind and body and think of health holistically, considering both its mental and physical aspects. Mental illness affects the body in as many ways as it affects the nervous system. My area of practice is primarily psychological trauma, and there is now a lot of literature showing how psychological trauma impacts overall health. I highly recommend Bessel van der Kolk's book "The Body Keeps the Score," which provides great insight into both impacts of trauma and approaches to healing.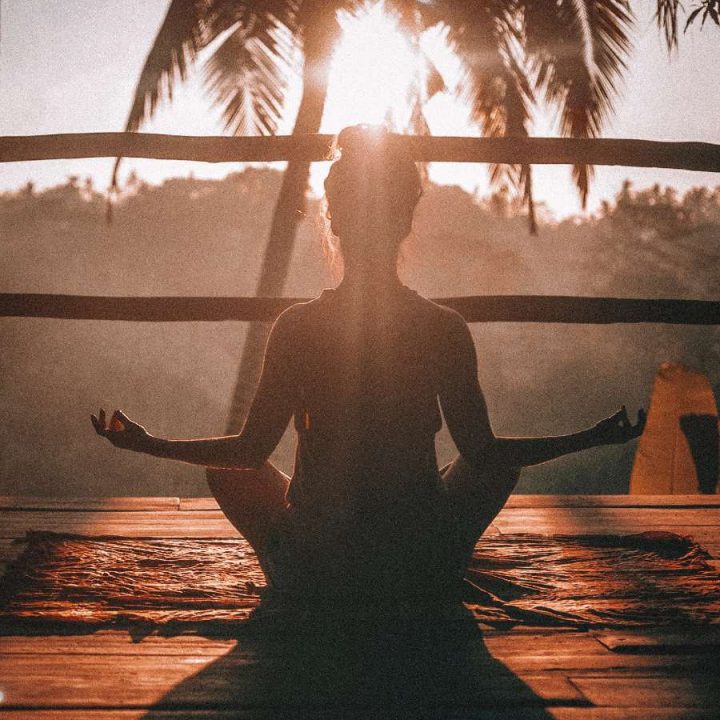 We can still draw from spirituality to aid our healing, however. I can't count the number of times that I have used these encouraging words from Abdu'l-Baha, the son of Baha'u'llah, the founder and prophet of the Baha'i Faith, "little by little, day by day" with clients and students. They help me emphasize that change is possible, even if it is gradual, and that it requires consistent effort. In addition, I like to draw on other spiritual traditions as well: mindfulness meditation, yoga, and qi gong. They have immense healing potential that is currently being backed up by science, but which has been demonstrated by experience over centuries.
Although I see spirituality as an important protective factor and a source of healing, I believe consulting "competent physicians," as Baha'u'llah emphasized in the following quote, is essential:
"Resort ye, in times of sickness, to competent physicians; We have not set aside the use of material means, rather have We confirmed it through this Pen, which God hath made to be the Dawning-place of His shining and glorious Cause."
Overall, I keep in mind this quote written on behalf of Shoghi Effendi that captures the spirit of self-care:
"You should not neglect your health but consider it the means, which enables you to serve. It — the body — is like a horse, which carries the personality and spirit, and as such should be well cared for so it can do its work! You should certainly safeguard your nerves, and force yourself to take time, and not only for prayer and meditation, but for real rest and relaxation."
It's guidance we could all benefit from as we serve humanity.
You May Also Like