Although at very different stages of development, the sites designated for Baha'i Houses of Worship in Kenya and the Democratic Republic of the Congo are providing an early glimpse of the rising spirit of hope and unity.
"The emerging temple has already become a symbol of unity around here. People are coming to see what's happening," says Stephen Mwangi, project administrator for the local Baha'i House of Worship being built in Matunda, Kenya.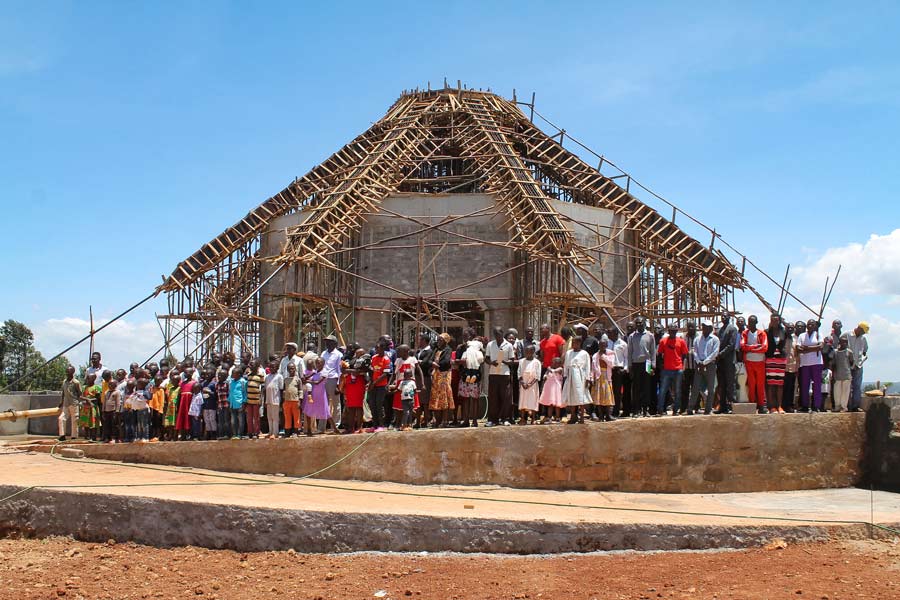 ---
People of different religions from nearby villages have been gathering on the temple site for collective devotions since before construction began. A growing number of residents of the area, feeling a sense of ownership for the project, have also been helping with various tasks, including tending an onsite plant nursery.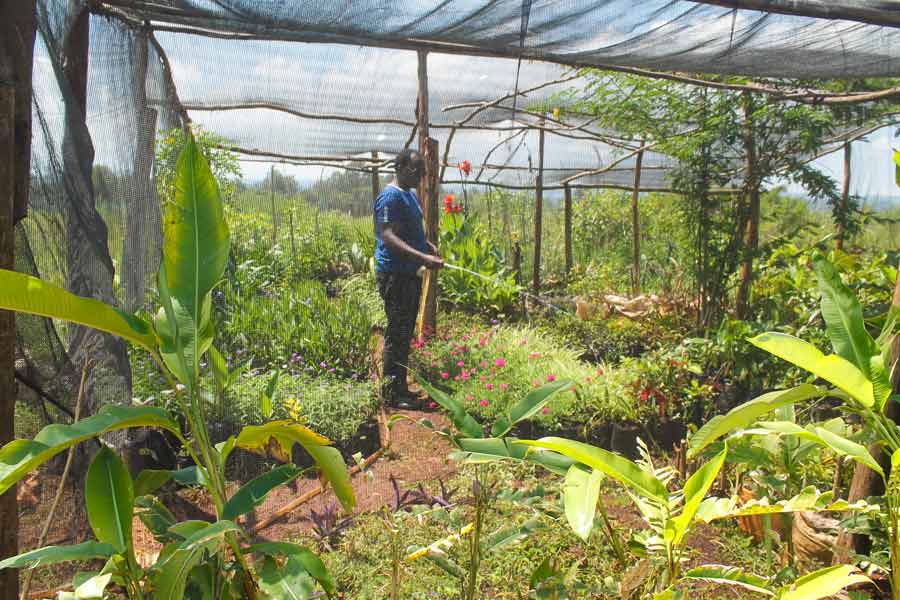 The temple grounds have also become a gathering place for young people participating in Baha'i educational programs that develop capacities for service. Vivian, a youth from Matunda, says: "Worshipping God transforms us inwardly and is expressed outwardly, which means putting our faith into action through selfless acts."
Wesley, another youth from the area, says that "as people of all faiths participate in this project and in devotional meetings at the temple site, they come to see how the House of Worship stands for the oneness of humanity and the betterment of society through positive actions."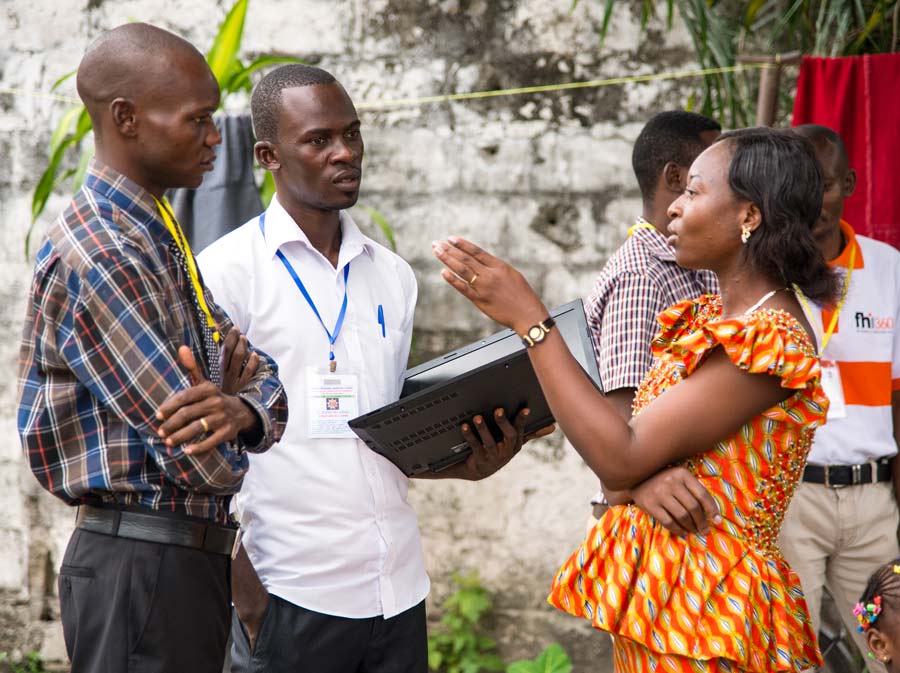 In spite of challenges caused by the pandemic, Baha'is in Kenya and the Democratic Republic of the Congo have persevered and found creative ways to proceed with the temple projects while maintaining safety measures put in place by their governments.
With the foundations laid for the central edifice of the House of Worship in Kenya, the temple's nine walls have now been raised, and supports for the design's elegant sloped roof are being put in place.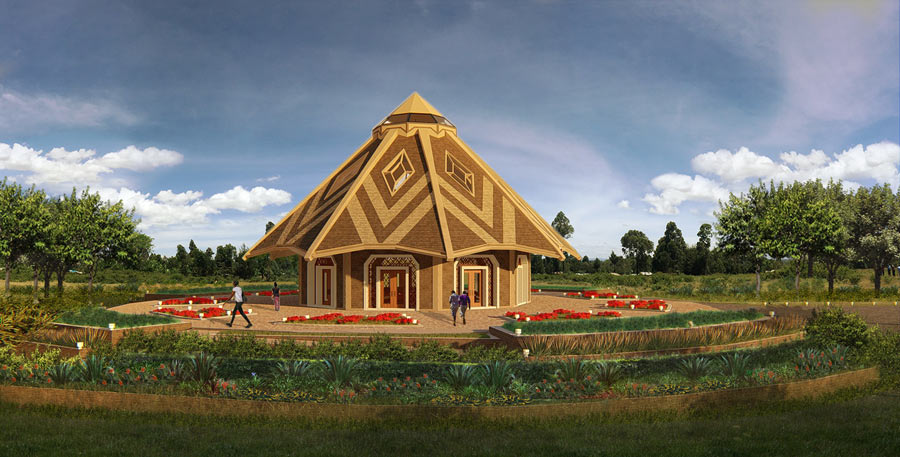 ---
In the Democratic Republic of the Congo anticipation is building for the unveiling of the design for the national Baha'i House of Worship. The temple site which is located in the capital city, Kinshasa, is currently being prepared for the construction phase. Volunteers from the local area and from across the country have been helping with upkeep of the grounds, gathering at the start of each day to pray together.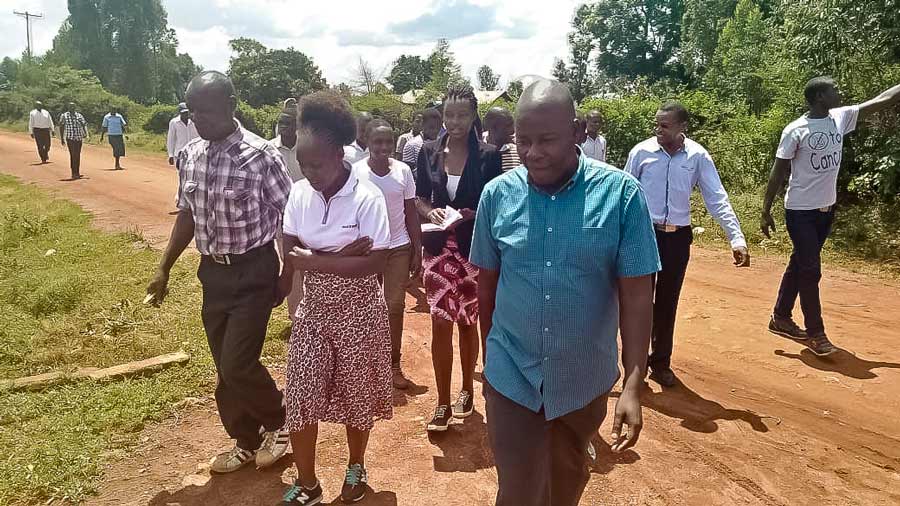 Sam Katombe, community liaison officer for the project to build the House of Worship in Kinshasa, says:
"Worship, like the roots of a tree, draws nourishment from the soil of divine love. And service is like the sap that brings life into the community. Those who are offering their time and energy to provide the people of their country with a beautiful spot for devotion and meditation are helping to raise an edifice dedicated to unity and love for all."

You May Also Like