The views expressed in our content reflect individual perspectives and do not represent the official views of the Baha'i Faith.
I don't know about you, but I miss people. The pandemic has made me miss hugs and handshakes, kissing cheeks, and people-watching on a Sunday afternoon at my favorite coffee shop.
I miss the joy of dinner parties, the intimacy of standing closer than six feet apart. Most of all, I miss having people in my home, curling up on the couch, talking for hours.
Fortunately, Zoom exists.
RELATED: Making a Difference While Physically Isolated
Every week, on Wednesday and Sunday evenings, I've been participating in a new BahaiTeachings.org initiative called Fireside Chats.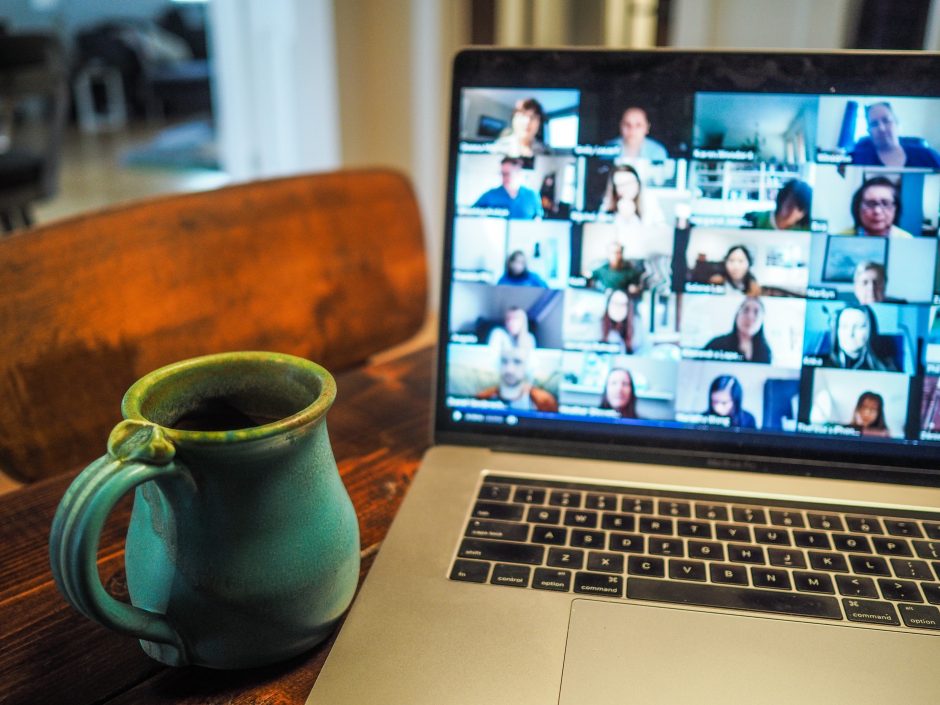 These intimate Zoom conversations about the spiritual side of life are a way for people across North America to learn about the Baha'i Faith, get their questions answered, and most importantly, feel a sense of joy, connection, and renewed energy to carry us through these tumultuous times. Baha'u'llah, the prophet and founder of the Baha'i Faith, said that the tumult we're now experiencing would propel the world toward a new global system based on peace and unity:
The world's equilibrium hath been upset through the vibrating influence of this most great, this new World Order. Mankind's ordered life hath been revolutionized through the agency of this unique, this wondrous System – the like of which mortal eyes have never witnessed.
Each Fireside Chat is live and one-of-a-kind, featuring a Baha'i community member speaking from their own perspective — and their own heart — about the essential teachings and practices of our Faith. Since the Baha'i Faith has no clergy, it's up to each individual to seek the truth for themselves, read the Baha'i writings, and develop their understanding of how the teachings of Baha'u'llah can be applied to our lives and actions.
Personally, I was raised in a Baha'i family and officially declared, or accepted the Faith, when I was 15. Yet I still find Baha'u'llah's imperative to seek truth for yourself revolutionary. In a media landscape that is increasingly polarized and volatile, and where opinions vie with facts for the status of truth, where can we find an objective measure of reality? Is there any real center we can all orient toward? We can only find that measure, the Baha'i teachings say, in a divine standard that rests on justice, love, and equality for all.
As one of the hosts of these Fireside Chats, I feel like I've placed my finger on the pulse of a national spiritual conversation, one that includes all kinds of people from many walks of life. I've found one common denominator in everyone who attends — a strong desire for soul sight and a new practice of community that completely upends our Western notions of "God" and "religion."
People are thirsty for authenticity. We want to be accepted for the fullness, messiness, and brilliance of our struggles and triumphs. Many people have rejected the facade of religious perfectionism and conditional salvation. We want the sweet juice of merciful, healing love, poured from human heart to heart.
At one of our regular Firesides, Brett Smith, a Toronto-based musician of the band Smith & Dragoman, sang a song called "Heart to Heart." Watching people's faces over Zoom, I saw mouths soften, eyes close, and heads nod. It's an experience of Baha'i reality through virtual communion. The music flows through us, individually and as a group. We are one.
This exemplifies my understanding of spirit: a harmony that connects each and all of us, as long as we are aligned with our purpose and oriented toward our common source. Baha'u'llah defined it this way:
Consort with all men, O people of Baha, in a spirit of friendliness and fellowship. If ye be aware of a certain truth, if ye possess a jewel, of which others are deprived, share it with them in a language of utmost kindliness and goodwill.
During the Q&A sessions of our Fireside Chats, I hear people's pain, excitement, and spiritual longing. So many people are sick of religious hypocrisy — the stark division between holy words and damning deeds. We want religious institutions and their members to stand up and make real change happen: building those genuine human relationships that will end racism, violence, severe poverty, and the plague of un-belonging that breaks the human brain into "us" and "them."
As a Baha'i, I take all this to heart. Am I embodying these beautiful principles? Am I doing the work of knowing my neighbor, serving the needs of my community, building bonds of friendship and collective action across the world? In tiny ways, perhaps — but I definitely need to grow my capacity and strength.
RELATED: What's a Baha'i Fireside, Anyway?
One recent Fireside Chat speaker, Layli Miller-Muro, is an example of how one person can affect thousands of lives, as well as government policy. As the founder of and senior advisor to the CEO of the Tahirih Justice Center, Layli has made it her life's work to end violence and oppression toward women and girls. Her organization has served over 25,000 people since 1997 through its effective mix of direct services, legal and policy advocacy, and educational opportunities.
Other Fireside speakers are actors, artists, or scientists. They are mothers and fathers, entrepreneurs, and investors in social change and global consciousness. While all this sounds lofty, what I most enjoy about our Firesides is the current of joy, relaxation, and spontaneity that makes us laugh and breathe together.
At the close of each Fireside Chat session, on Wednesday and Sunday evenings, I click "end meeting for all" and close my laptop. It never ceases to amaze me: I've just had dozens of people into my home — without moving a muscle! I've met people I would never have met before the pandemic, and we've shared heart to heart, strangers becoming friends in the space of 60 minutes.
I know I'm biased, but I've had a lot of experience in different Zoom spaces. These Fireside Chats are a beautiful and energizing way to spend an evening, and you're definitely invited!
To RSVP for a BahaiTeachings.org Fireside Chat, simply click here to visit our Events page.
You May Also Like