The views expressed in our content reflect individual perspectives and do not represent the official views of the Baha'i Faith.
The first time I traveled outside of the United States, I was a 24-year- old college student. The prospect of flying halfway around the world to gaze at the fresco paintings of the Italian masters and the marble masterpieces of Michelangelo and Bernini both thrilled and terrified me.
A friend of mine who was studying art in Florence, invited me over for a week of travel and museum-hopping in northern Italy. When the idea of me coming to Italy came up during a long conversation, I thought the suggestion was far fetched and unrealistic. I was a poor art student surviving on ramen noodles and peanut butter and jelly sandwiches. As the first in my immediate family to earn a college degree, I had no idea of the benefits of study abroad programs or that such a thing was a possibility for me. Due to my parents divorce — and competing households in different regions of the country — I had traveled extensively throughout the U.S.as an adolescent, but going to another country seemed like the exclusive privilege of the rich.
Even as a student at a historically black college in Atlanta, Georgia, I was aware of the associative benefits afforded those who occupied higher rungs on the socio-economic ladder — holiday trips abroad and summer vacations in Miami or at the "Inkwell" a pejorative term used as a metaphor for the high concentration of African American vacationers that frequent the beach at Oak Bluffs on Martha's Vineyard in Massachusetts. I could flee the institutional racism of majority-white colleges and universities, but there was nowhere to escape the "soft" discrimination and marginalization of class.
So I was surprised to find myself on an Air France flight traveling across the Atlantic in the winter of my senior year — a newly printed passport in my pocket and a head full of conflicting emotions that oscillated between excitement at the possibility of new discoveries and anxiety about the unknown.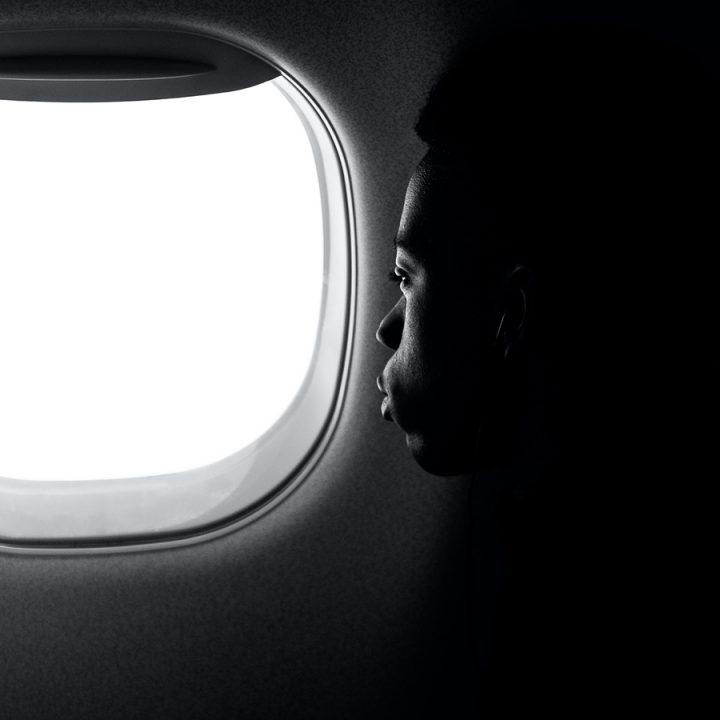 There was also the mental "tax" of "traveling while black" that caused me additional stress. Back in Atlanta or New York City, I had my "posse" or my "crew" to watch my back and alert me to possible dangers. Now I was on my own in a strange land, in an unfamiliar culture that spoke an unfamiliar language, and I didn't know how to read the signals. My existence as a black man in America depended, in part, on my ability to read the social landscape —an uneven terrain shaped by the legacy of racism —and calibrate my choices and behavior to avoid the pitfalls and internecine craters that threatened to upend me. That cultivated hyper-vigilance, common among Black Americans, traveled with me to Europe — stuffed into my mental carry-on. Only this time, the burden felt heavier.
As I looked around the plane, I was keenly aware that I was one of only a handful of Black passengers on a crowded 747, and with few visual indicators of "ethnic solidarity" to comfort me, I had to draw on an indispensable spiritual virtue necessary in overcoming any test: trust in God. Shoghi Effendi, the Guardian of the Baha'i Faith, wrote compellingly about the importance of trust:
"No matter what happens, nothing is as important as our feeling of trust in God, our inner peacefulness and faith that all, in the end, in spite of the severity of the ordeals we may pass through will come out as Bahá'u'lláh has promised. He urges you to put these dark thoughts from your mind, and remember that God, the Creator of all men, can bear to see them suffer so, it is not for us to question His wisdom. He can compensate the innocent, in His own way, for the afflictions they bear."
And so, I adjusted my seat, closed my eyes, and tried to still the dissonance in my mind as I settled into the nearly eight and a half-hour flight into Paris where I would catch a connection to my final destination. When I finally stepped off the plane at Leonardo Da Vinci airport in Rome, every cell in my body seemed to vibrate with nervous energy. All of my senses functioned at a heightened state as I took in the sights, sounds, and smells of this strange new place. My father used to tell me stories about his travels abroad during his time in the Navy —extended port stops in the Philippines, Japan, and other places —but they were distant memories faded into obscurity that I could only vaguely imagine. Now, I was formulating my own travel experiences that would eventually become my memories.
During those ten days in Italy, I walked the corridors of the Uffizi Museum. I explored the gilded hallways of the Vatican, stared in stunned silence at Michelangelo's ceiling in the Sistine Chapel, and stood in the shadow of his majestic sculpture of the biblical David. I saw the ruins of Pompeii and wandered the manicured grounds of the Boboli Gardens in Florence. On most of those excursions, I was one of only a few, if not the only Black face in those places — the "fly in the buttermilk" so to speak. The uniqueness of my position made me somewhat self-conscious.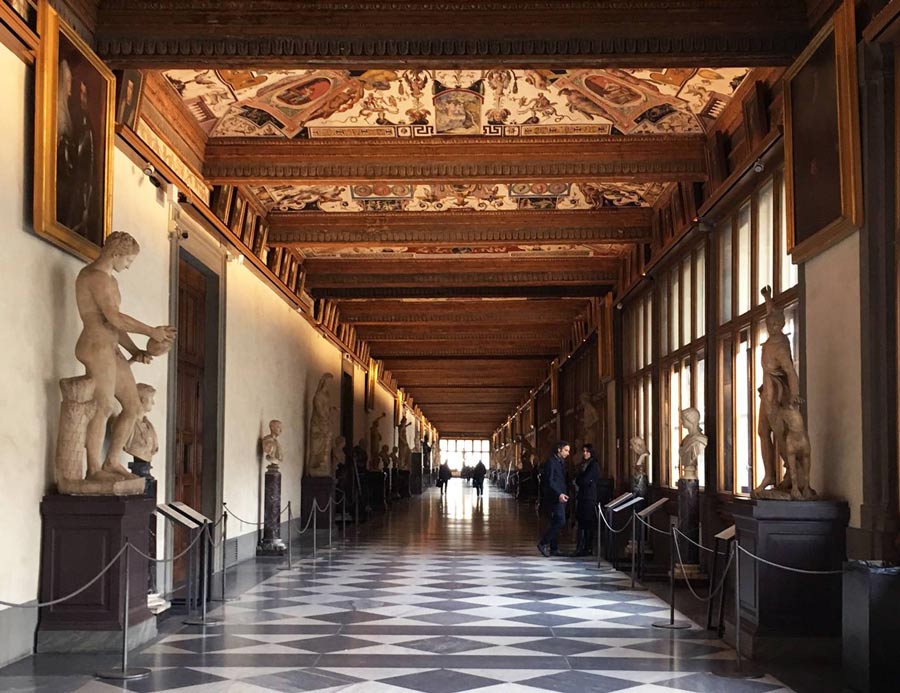 The brutal history of my home country made predominantly white spaces suspect, regardless of their geographical location. But Baha'u'llah's teachings on the oneness of humanity held me steady and gave me the courage to endure the discomfort of my singularity. Baha'u'llah wrote:.
The utterance of God is a lamp, whose light is these words: Ye are the fruits of one tree, and the leaves of one branch. Deal ye one with another with the utmost love and harmony, with friendliness and fellowship. He Who is the Day Star of Truth beareth Me witness! So powerful is the light of unity that it can illuminate the whole earth.
I held these words close to my heart as I traveled. They lit my pathway, leading me to welcoming and loving souls at nearly every turn: the patient elderly shopkeeper who greeted me with a large toothless grin as I entered his modest store and struggled to speak to him in extremely broken Italian; the host family of my schoolmate who welcomed me into their home with sincere kindness; the group of Italian-speaking Sinaghalese nationals who invited me over to their small apartment for a communal meal around a large dish placed on the center of the floor around which we all sat and gorged ourselves on stewed fish and rice, careful not to use the "bad" left hand to eat with even though I was then as I am now, left-handed.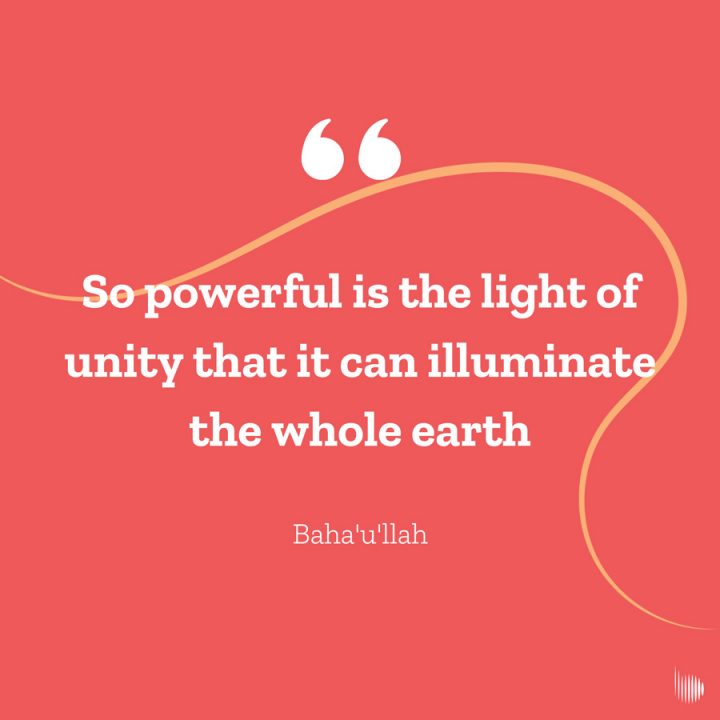 Each of these meaningful encounters was a gift granted at the intersection of fear and faith. Perhaps it was the willingness to stand in that nexus of discomfort and unease, relying on the stabilizing power of God's revelation that gave me the eyes to see that even this foreign nation, so unfamiliar to me in so many ways, was nevertheless, populated by members of my family too. As Baha'u'llah wrote:
We love to see you at all times consorting in amity and concord within the paradise of My good-pleasure, and to inhale from your acts the fragrance of friendliness and unity, of loving-kindness and fellowship. Thus counselleth you the All-Knowing, the Faithful. We shall always be with you; if We inhale the perfume of your fellowship, Our heart will assuredly rejoice, for naught else can satisfy Us.
I have traveled to several countries since that first experience some 25 years ago. Every time I board a plane with my passport in tow, I know that no matter where I am going, I am going to meet relatives. Our roots may be planted in different soil, but if we dig deep enough, we find that they are all intertwined.
You May Also Like