The views expressed in our content reflect individual perspectives and do not represent the official views of the Baha'i Faith.
Often, when women of color are vocal about discrimination, they become the targets of hostile sexism and are tone policed or silenced.
And, if you were a Black woman during segregation, speaking up about racial injustice — regardless of how famous and talented you were — could cost you your career.
RELATED: Benevolent vs. Hostile Sexism: When Race and Gender Collide
That's what happened to Hazel Dorothy Scott, a famous Black musician, jazz singer, and actress, after she stood up for what was right. She was blacklisted, and her legacy was almost forgotten, but the truth can't be buried forever. Here is her story.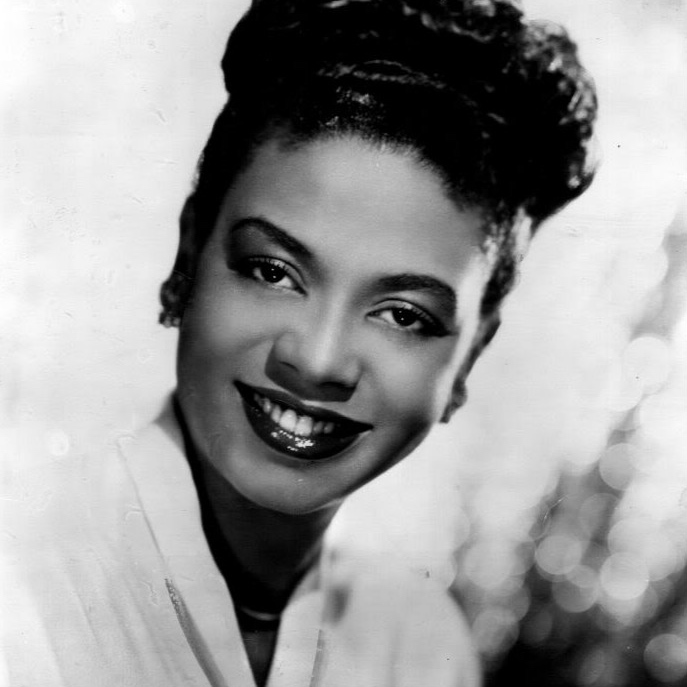 Hazel Scott was born on June 11, 1920 in Port of Spain, Trinidad to R. Thomas Scott, an academic scholar, and Alma Long Scott, a classical pianist, saxophonist, and music teacher.
Musically gifted from a young age, Hazel was able to play the piano by ear at just three years old. Whenever her mother's music students would hit a wrong note, she would even yelp with disapproval. No one realized that Hazel's cries were a sign of her sensitive ear until she went to the piano one day and played "Gentle Jesus" — a church hymn that her grandmother sang to her during her nap times.
Abdu'l-Baha, one of the central figures of the Baha'i Faith, said:
All art is a gift of the Holy Spirit. When this light shines through the mind of a musician, it manifests itself in beautiful harmonies. …These gifts are fulfilling their highest purpose, when showing forth the praise of God.
When Alma noticed her daughter's natural talent, she set aside her own dreams of making it in the music industry and focused on developing Hazel's gift. In 1924, Alma moved to Harlem, New York, with her daughter and mother. She played in several all-female bands and became friends with several famous African-American musicians, including Art Tatum, Lester Young, and Fats Waller, who helped guide Hazel with her music. In 1928, Hazel auditioned for enrollment in the Juilliard School of Music. Although students had to be at least 16 to enroll, eight-year-old Hazel was given the chance to audition with the help of her family friends.
Baha'u'llah, the prophet and founder of the Baha'i Faith, described "music as a ladder for [the] souls, a means whereby they may be lifted up unto the realm on high…" And Professor Oscar Wagner was definitely uplifted after he heard Hazel's rendition of Rachmaninoff's "Prelude in C-Sharp Minor." He realized that she was a musical genius and offered her a scholarship, so he could teach her privately.
Not long after she graduated from high school, Hazel debuted in the Broadway musical revue, "Sing Out the News." The next year, when singer Billie Holiday could no longer perform at Café Society, New York City's first fully integrated night club, she insisted that Hazel replace her, and Hazel became the nightclub's new headliner. She was both a talented pianist and singer, and her "Bach to Boogie" recordings broke sales records across the country.
Hazel never let her rising fame prevent her from standing up for racial justice. She was one of the first Black performers to refuse to play before segregated audiences. She asked:
As a promising actress, Hazel also spoke about racism in the film industry as well. She demanded pay equal to her white counterparts and refused to play subservient, stereotypical roles. She even advocated for other Black female actresses to be dressed in proper attire in films as well.
Before she became a Baha'i, she already understood, that "racial prejudice, the corrosion of which, for well-nigh a century, has bitten into the fiber, and attacked the whole social structure of American society" should "be regarded as constituting the most vital and challenging issue" in the United States.
Shoghi Effendi, the Guardian of the Baha'i Faith, described the "ceaseless exertions which this issue of paramount importance calls for, the sacrifices it must impose, the care and vigilance it demands, [and] the moral courage and fortitude it requires."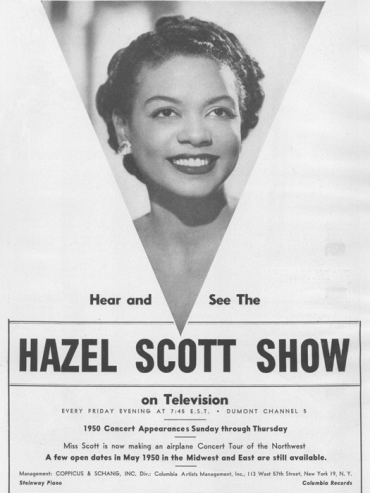 After word spread about her efforts to bring about racial equality in Hollywood, she stopped receiving movie offers, and her concert dates became very limited. Even her television show, the Hazel Scott Show, came to an end after a few months despite the great ratings it received. She was the first African American to host a television show.
Hazel was brilliant — she spoke seven languages and could play two pianos simultaneously. She was an inspiring activist and artist to live up to, sacrificing her career to stand up for racial justice. She became a Baha'i on December 1, 1968, after she learned about the Baha'i Faith from Dizzy Gillespie. She passed away in 1981.
You May Also Like