The views expressed in our content reflect individual perspectives and do not represent the official views of the Baha'i Faith.
We've all had to recover from some kind of heartbreak. But in the aftermath, who do you rely on to heal your heart?
The Baha'i writings encourage us to keep our hearts pure so that God's light can reflect through it. Baha'u'llah, the prophet and founder of the Baha'i Faith, wrote: "All that is in heaven and earth I have ordained for thee, except the human heart, which I have made the habitation of My beauty and glory."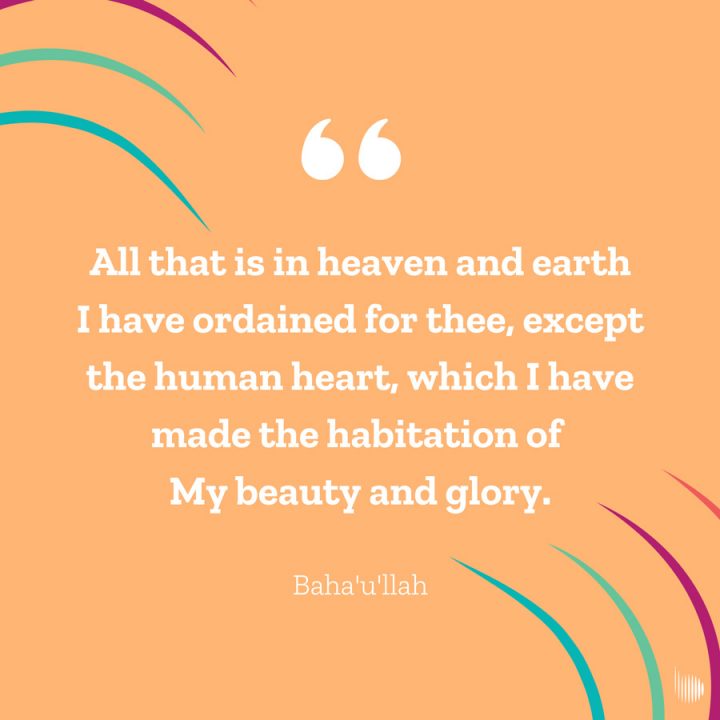 When we feel heartbroken, we may feel consumed with jealousy, anger, or despair. In those moments, it can be so hard to create space to be kind, loving, and focused on bettering the world around us. Remembering that our heart is meant to shine God's light helps keep us focused on working constructively towards improving our lives and the lives of others.
Indeed, the Bible says: "Above all else, protect your heart, for everything you do flows from it." Proverbs 4:23.
How we go about that depends on a number of psychological and social factors. Those who tend to jump into action persist in trying to undo the event or circumstances that led to our heartbreak, while those who tend to struggle detach and experience happiness while processing their feelings. Others find it easiest to avoid experiencing emotions and avoid reminders of the source of their pain.
We need to know our personal tendencies when trying to heal a hurt heart. We can understand our default patterns by looking to the people around us; paying attention to cultural norms gives us clues about how we've been taught to deal with internal pain. This is because the heart is not separate from its environment. Family, peers, and our wider culture influence the ways we face our healing process — and their influence can have positive or negative effects.
To heal my heart, I find it useful to surround myself with people who love me for the best in me: those who see my good qualities and somehow allow those qualities to shine even brighter. I've been reading the American author bell hooks, (she spells her name in all lower-case letters), and thinking about how we often hurt each other by creating unhealthy ways of expressing our idea of love. The Baha'i writings affirm:
"The love which sometimes exists between friends is not (true) love, because it is subject to transmutation; this is merely fascination. As the breeze blows, the slender trees yield. If the wind is in the East the tree leans to the West, and if the wind turns to the West the tree leans to the East. This kind of love is originated by the accidental conditions of life. This is not love, it is merely acquaintanceship; it is subject to change."
I'm learning to pay close attention to how others make me feel and the habits I indulge in when I'm with them, to make sure that I'm cultivating true love — not merely acquaintanceship. Our friendships have a great influence on who we are and how we treat others, and these strong connections help protect us from pain while also nurturing positive relationships for the future.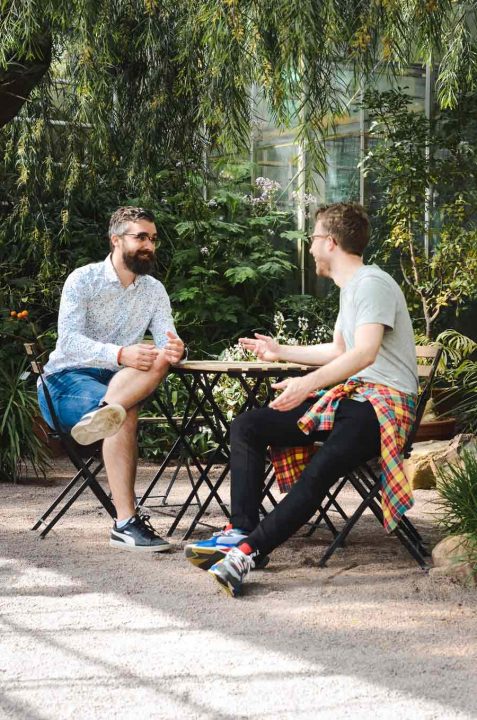 When we feel heartbroken, it can be hard to stay kind, loving, and focused on bettering the world around us. In a talk in Boston in 1912, Abdu'l-Baha, the son of Baha'u'llah and his designator successor, said "May the mirrors of hearts be cleansed from dust in order that the Sun of Truth may be reflected therein."
Abdu'l-Baha went on to explain that:
"Man possesses two kinds of susceptibilities: the natural emotions, which are like dust upon the mirror, and spiritual susceptibilities, which are merciful and heavenly characteristics.
There is a power which purifies the mirror from dust and transforms its reflection into intense brilliancy and radiance so that spiritual susceptibilities may chasten the hearts and heavenly bestowals sanctify them. What is the dust which obscures the mirror? It is attachment to the world, avarice, envy, love of luxury and comfort, haughtiness and self-desire; this is the dust which prevents reflection of the rays of the Sun of Reality in the mirror. The natural emotions are blameworthy and are like rust which deprives the heart of the bounties of God. But sincerity, justice, humility, severance, and love for the believers of God will purify the mirror and make it radiant with reflected rays from the Sun of Truth."
Remembering that our heart was meant to shine God's light helps keep us focused on working constructively towards improving our lives and those of others. Healing in a healthy way doesn't only alleviate internal suffering. It also allows us to be a force for good in the lives of others around us.
You May Also Like