The views expressed in our content reflect individual perspectives and do not represent the official views of the Baha'i Faith.
This is the hour when ye must associate with all the earth's peoples in extreme kindliness and love, and be to them the signs and tokens of God's great mercy.
RELATED: What Does Loving-Kindness Look Like in Action?
Many of you know what it's like to be the recipient of an extremely kind word or deed. An act of kindness, however small, can warm your heart and uplift your spirit. But, what most people often don't realize is the lasting impact that an act of loving-kindness can have on a person.
How Small Acts of Kindness Impact Others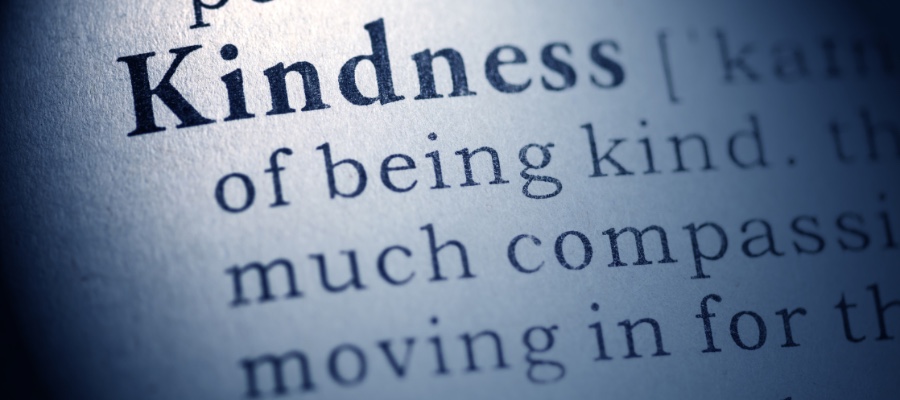 I still remember the sincere acts of loving-kindness I received from a woman named Mrs. Donna Davenjay 20 years ago. I met her when I was five years old at a day care program before and after school.
The Baha'i writings say we should "be considerate and infinitely kind" and "show forth affection to every living soul." And Mrs. Davenjay did exactly that.
At a time when I was starting elementary school and was away from my family for the first time, this woman looked out for me and took care of me. She would hug me whenever I was sad and discreetly clean and change me if I ever got nervous and wet myself. Even years later, she would visit me in class and bring me candy during the holidays. This woman loved me and treated me like family. I'm so grateful for the way Mrs. Davenjay nurtured me at a vulnerable time in my life when I was learning whether or not I could be safe around other people.
How Small Acts of Kindness Can Change Someone's Life Forever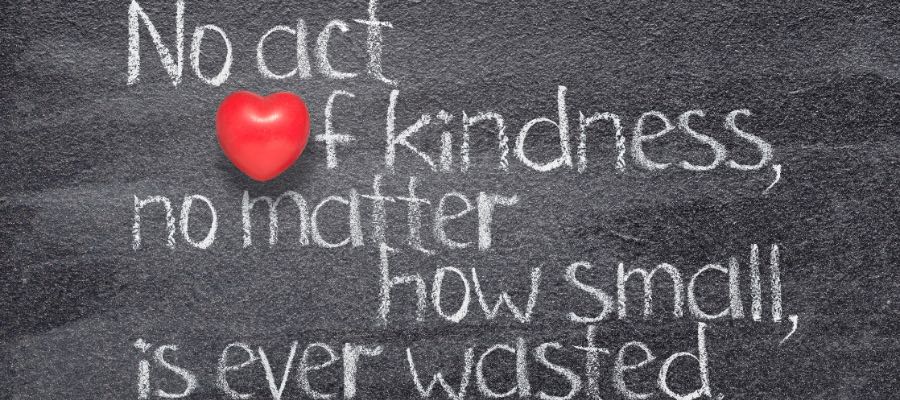 The Baha'i writings say:
Let them at all times concern themselves with doing a kindly thing for one of their fellows, offering to someone love, consideration, thoughtful help.
Sometimes, these small acts of kindness can change the trajectory of someone's life. That's what happened to my mother, Barbara Talley.
When she was a teen, she participated in a program called BOCES — Board of Cooperative Educational Services — and enrolled in a computer programming course. That's where she met Mrs. Laura Bonadeur, an influential teacher, who did what the Baha'i writings oblige every Baha'i to do: "to nurture, encourage, and safeguard every minority." Although Mrs. Bonadeur wasn't a Baha'i, she, a white woman, saw the potential in my mother, a young Black, poor, and female teen in 1970.
"She was so encouraging," my mom says. "She would challenge me every day and take time with me. And since she was a woman in a male-dominated field, she knew it was possible to break into the field." My mom reminded me that this was a time "when most people didn't understand technology, especially women who were expected to either be teachers, secretaries, or mothers at home."
Since my mother was one of the best programmers in that course, she got to go to a national competition with the help of Mrs. Bonadeur who helped her get sponsored. She recalled the impact that the competition had on her:
"That experience took me into worlds that I had never experienced before. During my high school years, we lived on an old farm without indoor facilities, running water, a bathroom, or central heat. We had to get water from a pump and heat it on a wooden stove. With the wood, we had to chop to make a fire in order to bathe in a metal tub. We had to use buckets for toilets and carry them out to an out-house to dump. Now, mind you, this is New York, and the winters are tortuous.
The competition was in an upscale hotel with maître d's at every table, pulling out my chair and filling my water glass — all experiences that I was not used to. And the surprises didn't end there. The beds were beautiful and comfortable and had high thread count sheets. I had my own bed, whereas at home, I shared one with my sisters. All the sheets we had grown up with were thin — almost see-through — on old used mattresses with spring coils pushing through nightly and scratching our little legs and making them bleed. My dad transported us from town to town to work in the fields as migrant workers when we were children but we never stayed at a hotel. Looking back, it could have been because of Jim Crow laws when we weren't allowed to. So, we slept in our vehicle on the side of the road or in our seats as we traveled.
I had many other teachers growing up, but none were as kind and impactful as Mrs. Laura Bonadeur, whose nurturing and encouragement changed my life. I would go on to work in many capacities as a programmer for Eastman Kodak to a systems analyst at Sperry Univac to a technical writer for GTE Telenet, which would become Verizon."
That competition gave my mother a vision of what to aspire to, and the knowledge she gained in computers helped her rise out of poverty and changed her life forever. Who knows what would have happened if she had a teacher who didn't see her potential? How inspired could she have been without a role model who treated her with the thoughtful consideration and loving-kindness that she deserved?
Perhaps these acts of kindness weren't so "small" afterwards because they had a pretty large impact on the recipients of them. You never know what impact you'll have as you strive to show loving-kindness to every soul who crosses your path.
But, that's the beauty of an act of kindness. These thoughtful and compassionate deeds can have the power to change someone's life, and these memories can live on in their hearts forever.
You May Also Like