The views expressed in our content reflect individual perspectives and do not represent the official views of the Baha'i Faith.
We all have moments of joy in life – but how would you like to live in a lasting state of joy, rather than just experiencing those quickly passing moments of transitory happiness?
To do that, let's look at the difference between happiness and joy.
Joy is an abiding state of long-lasting happiness, not just a transitory mood or a pleasurable whim. True joy comes from a deeper place, less of a momentary cheerfulness but rather an inner capacity that feels fulfilled. The non-material things in life bring about joy, while that fleeting feeling of happiness comes primarily from materialistic fulfillment.
RELATED: 4 Ways to Choose Happiness in a Time of Crisis
In a speech he gave in Paris, Abdu'l-Baha defined joy as the emotion that allows our hearts to fly:
Joy gives us wings! In times of joy our strength is more vital, our intellect keener, and our understanding less clouded. We seem better able to cope with the world and to find our sphere of usefulness.
Joy gives us a deeper perspective, too, one less influenced by our idle fancies or temporary notions. So what creates joy? The small things may bring you a temporary sense of happiness, while joy is the one big thing that can come to you unbidden. That is the difference between the two – we can search for happiness and find it in our daily lives, while joy simply appears when we least expect it. This can happen in different forms, one example being healthy and affectionate relationships with people you love. The Baha'i teachings say that those bonds and positive emotions, the non-materialistic things which can help us arrive at a state of joy, always come from our inner spiritual lives – never the material aspects:
… all the sorrow and the grief that exist come from the world of matter – the spiritual world bestows only the joy!
If we suffer it is the outcome of material things, and all the trials and troubles come from this world of illusion.
… the trials which beset our every step, all our sorrow, pain, shame and grief, are born in the world of matter; whereas the spiritual Kingdom never causes sadness. A man living with his thoughts in this Kingdom knows perpetual joy. The ills all flesh is heir to do not pass him by, but they only touch the surface of his life, the depths are calm and serene.
… Let us turn our hearts away from the world of matter and live in the spiritual world! It alone can give us freedom!
Abdu'l-Baha implied that joy is the memorization of happiness:
When a man has found the joy of life in one place, he returns to that same spot to find more joy. When a man has found gold in a mine, he returns again to that mine to dig for more gold. This shows the internal force and natural instinct which God has given to man, and the power of vital energy which is born in him.
RELATED: If Money Can't Buy Happiness, What Does?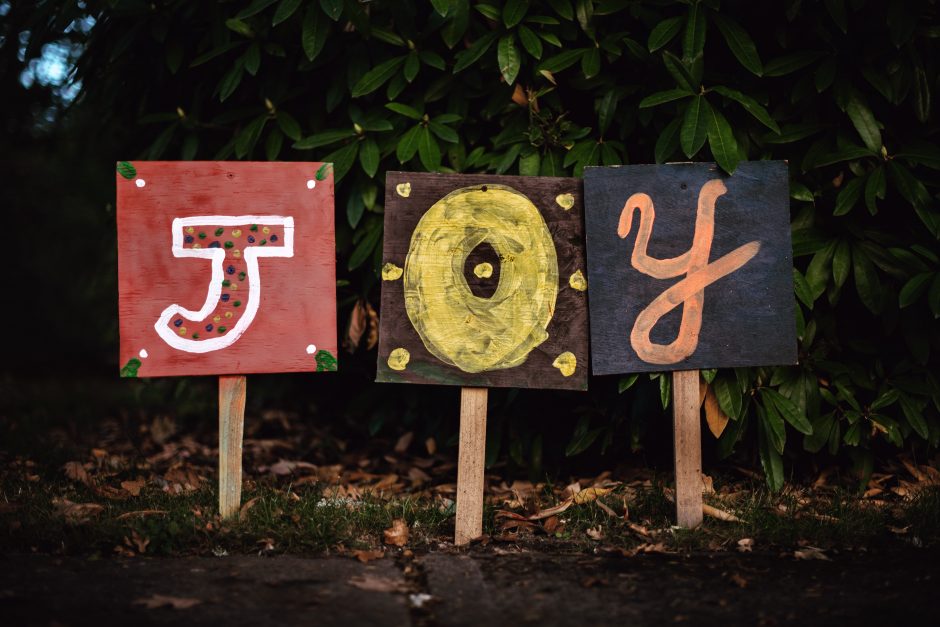 We humans can better understand the feeling of pure joy and what gives us that fulfillment by spending more of our time in the spiritual world – the world of prayer, meditation, and absorbing the word of God. Using those spiritual tools, joy doesn't have to rely on anything temporary. To achieve joy, these ongoing spiritual practices will help you be optimistic and look at the world with an open and loving eye. A 2013 letter written on behalf of the Universal House of Justice, the democratically-elected leadership body of the Baha'i Faith, explains:
The inner joy that every individual seeks, unlike a passing emotion, is not contingent on outside influences; it is a condition, born of certitude and conscious knowledge, fostered by a pure heart, which is able to distinguish between that which has permanence and that which is superficial.
In this spirit, we can welcome the negative things in life and trust that better times will come. Happiness is circumstantial. Joy is a choice and mindset.
You May Also Like