The views expressed in our content reflect individual perspectives and do not represent the official views of the Baha'i Faith.
March is Women's History month — which makes it a perfect time to become more familiar with some of the trailblazing American Baha'i women who broke down barriers wherever they went. Inspired by the Baha'i teaching that "work done in the spirit of service is the highest form of worship," these women were pioneers in both their personal and professional lives.
The driving force for their service is the Baha'i principle of the oneness of humanity. Baha'u'llah, the Prophet Founder of the Baha'i Faith, wrote, "It is not for him to pride himself who loveth his own country, but rather for him who loveth the whole world. The earth is but one country, and mankind its citizens."
Along with an unshakable commitment to that principle, these women all took initiative and inspired others, as they worked for unity and justice for all. We all can learn from their example by striving to make a difference in our day-to-day lives.
From the first black woman to serve as Assistant Attorney General of the State of Ohio to the first Native American woman to be elected to the national Baha'i administrative body for the United States, here are five women who never stood on the sidelines of injustice.
Dr. H. Elsie Austin
Sharing the Baha'i teachings of oneness across the globe was a priority for Dr. H. Elsie Austin. Born in 1908 in Tuskegee, Alabama, Dr. Austin was the first black woman to graduate from the University of Cincinnati's College of Law and the first to serve as Assistant Attorney General of the State of Ohio.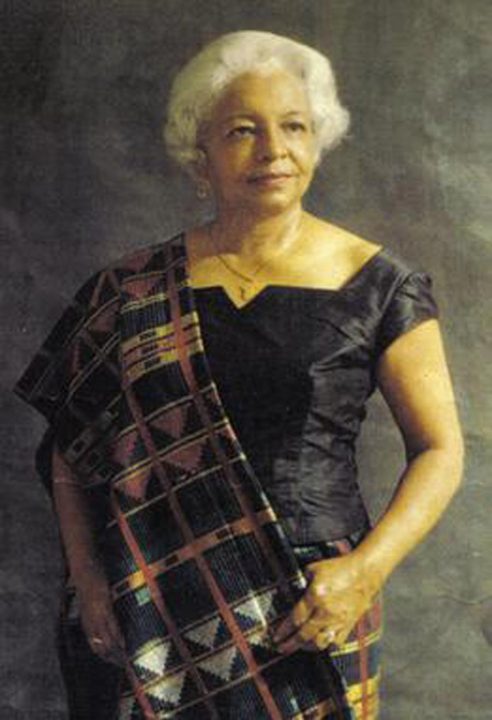 Dr. Austin often wrote and lectured about the importance of standing up for truth and justice. "If we go about it with faith, with intelligent protest, standing up and demonstrating what the right attitude and motivation is for human progress, we can cause progress," she said in a speech reported by the Baha'i World News Service.
After her successful legal career, she spent 10 years in Africa as a foreign service officer. She worked with cultural and educational programs sponsored by the United States Information Agency and initiated its first women's activities program on the continent. Dr. Austin was also the first person to introduce the Baha'i Faith in Morocco. Dr. Austin offered her expertise to Baha'i communities wherever she resided — serving as an elected member on both local and national Baha'i administrative bodies in several countries.
Her love for humanity was the bedrock of everything she did. "After all, the battle we face is essentially a spiritual battle to transform the souls and spirits of human beings, to empower them to express love and justice, and to develop a unity of conscience," Dr. Austin said. She died in San Antonio, Texas, in 2004.
Lua Getsinger
Born in 1871 in Hume, New York, Lua Getsinger became a Baha'i at age 20. She and her husband Dr. Edward Getsinger were among the first Western pilgrims to visit Abdu'l-Baha, the son of Baha'u'llah – the Prophet-Founder of the Baha'i Faith, in present-day Israel. The night Lua Getsinger met Abdu'l-Baha, she was so elated she could not sleep. In a letter reported by Brilliant Star magazine, she wrote, "His eyes read one's very soul — still they are full of divine love and fairly melt one's heart!"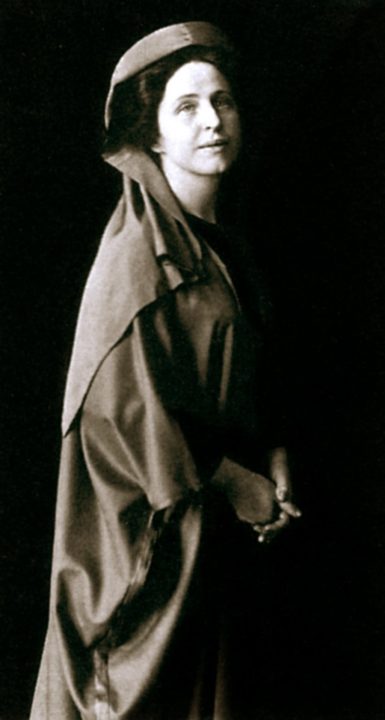 Lua Getsinger visited Abdu'l-Baha numerous times throughout the years. According to Brilliant Star, Abdu'l-Baha told her, "The love of God burning in your heart is manifest upon your face and it gives us joy to look upon you."
In 1902, Abdu'l-Baha asked her to deliver a message to the king of Persia (what Iran was called at the time) imploring him to stop the increasing persecution and oppression of the Baha'is living there. At first, Lua Getsinger met with the country's prime minister, but she insisted on seeing the king in person. Eventually, she delivered Abdu'l-Baha's message into his hands herself. As a result, for a while, the persecutions eased.
After the start of World War I, she traveled to Egypt to help wounded soldiers. She passed away there in 1916 at age 44.
Mary Brown Martin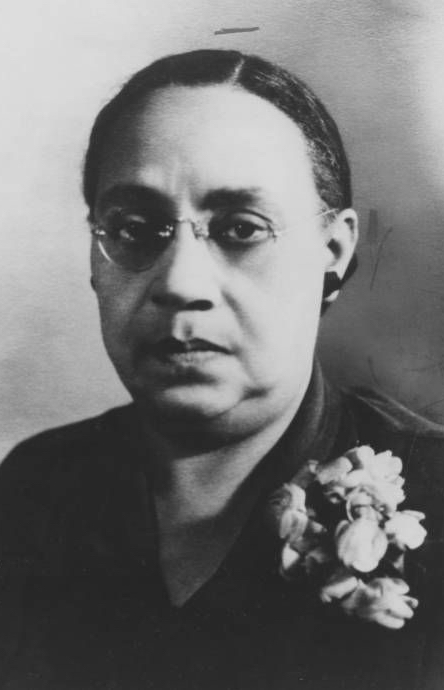 Born in 1877 in Raleigh, North Carolina to two formerly enslaved parents, Mary Brown Martin brought hope to young black students and enjoyed tutoring young immigrants who needed help learning English. In the 1920s, she taught in the Cleveland Public Schools system, and during her free time, she was actively involved in the women's suffrage movement.
Indeed, Martin was one of the leaders in Cleveland of the movement to obtain women's right to vote. As a Baha'i, Martin let her actions be guided by what Abdu'l-Baha, wrote, "The world of humanity has two wings—one is women and the other men. Not until both wings are equally developed can the bird fly. Should one wing remain weak, flight is impossible." (Abdu'l-Baha, Selections from the Writings of Abdu'l-Baha)
Martin later became the first black person — and only the second woman — to be elected to the Cleveland Board of Education. She was elected to three four-year terms on the board but died in 1939 before she could complete her third term. In 1965, the Cleveland Board of Education named a new elementary school, the Mary B. Martin Elementary School, in her honor.
Patricia Locke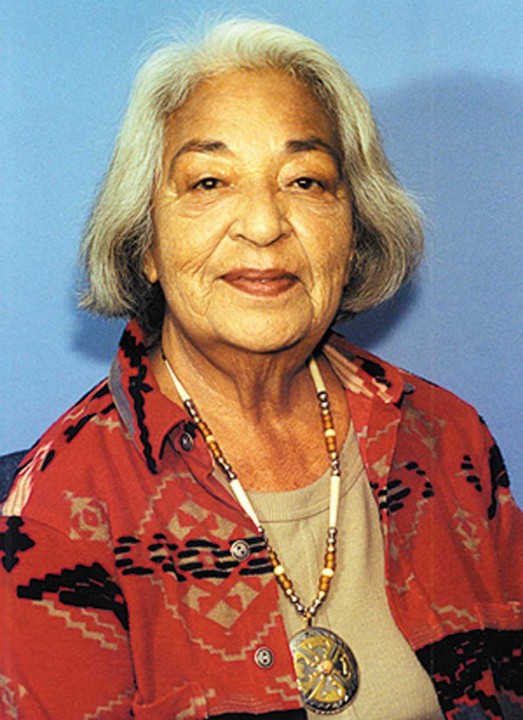 Patricia Locke was born in 1928 in Idaho. Her Lakota name was Tawacin Waste Win, which meant "Compassionate Woman." Locke dedicated her life to amplifying and advocating for the rights of indigenous people. After she got married and moved to Alaska in 1966, Locke started the Anchorage Native Welcome Center to help Native Americans find jobs and housing and integrate into the city culture.
"We have to let the wisdom of the past . . . guide us and give us direction. We also have to have the means to cope with this modern world," Locke said in a speech reported by Brilliant Star magazine.
Locke went on to help establish 17 tribal colleges. She also worked to get laws passed to protect the right of Native Americans to practice their religions and speak native languages. In 1991, she was awarded the MacArthur Fellowship for her activism in education and tribal rights. In 1993, she became the first Native American woman to be elected to the National Spiritual Assembly for the U.S. Baha'i community. She served as a member until she passed away in 2001.
Zylpha Odysell Johnson-Mapp
Born in Boston in 1890, Zylpha Johnson-Mapp was the first black woman to graduate from Plymouth High School in 1908. As a Baha'i, Johnson-Mapp believed in living a life of service to humanity. She, and her family, created a camp on her property in Avon, Massachusetts for underprivileged children from the Boston area.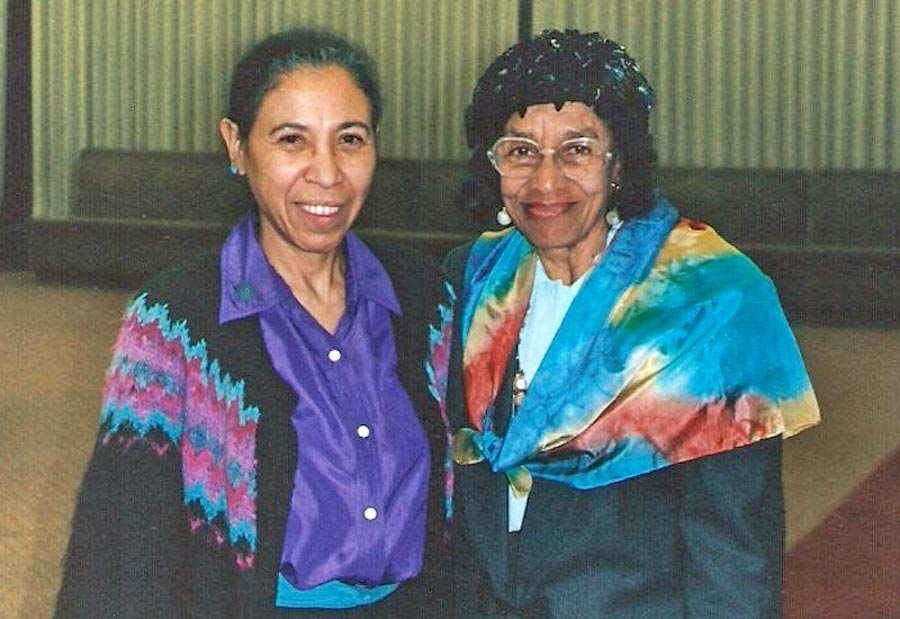 ---
In addition, for five years in a row, she sewed as many as 60 dresses every year to send to Native American children living on the White Earth Reservation in northwestern Minnesota. Johnson-Mapp also hosted foreign college students during the holiday season, established a children's playground, and served as the first black president of the Springfield Federation of Women's Clubs in Springfield, Massachusetts.

You May Also Like