The views expressed in our content reflect individual perspectives and do not represent the official views of the Baha'i Faith.
"Women today make up 70% of the poor and are so often treated as just beneficiaries," wrote Laina Raveendran Greene, the CEO and Founder of Angels of Impact, in an email to me.
"Yet data shows women run the majority of small businesses in all countries, that women give back up to 90% of their income to family and community as opposed to men, who only give back up to 30%, and women can make 20% more revenue with 50% less capital. Yet women are still not getting access to capital and women of color are still treated as beneficiaries of charity or small handouts or microfinance…"
RELATED: Benevolent vs. Hostile Sexism: When Race and Gender Collide
To counteract this unconscious bias and elevate "the innovative entrepreneurial efforts of women of color solving social problems in their communities," Laina founded Angels of Impact.
What Is Angels of Impact?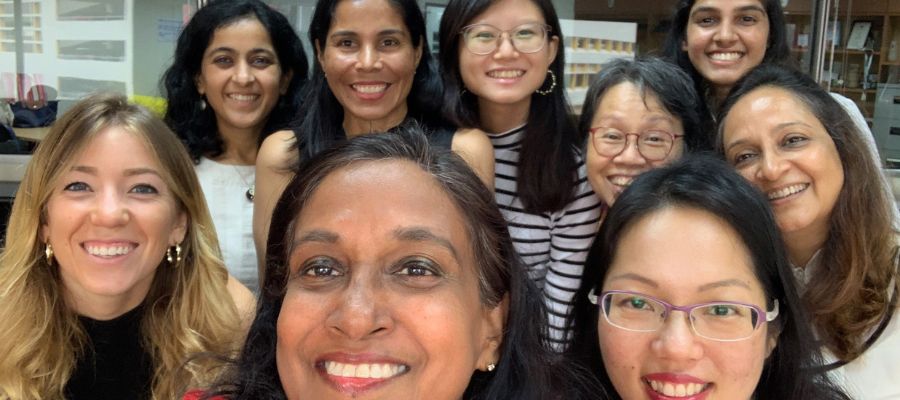 Laina draws inspiration from the following Baha'i quote about gender equality:
Women have equal rights with men upon earth; in religion and society they are a very important element. As long as women are prevented from attaining their highest possibilities, so long will men be unable to achieve the greatness which might be theirs.
The equality of women and men, the elimination of the extremes of wealth and poverty, and the eradication of all forms of prejudice are principles of the Baha'i Faith. And these principles are core values of this Baha'i-inspired organization.
"Our mission is to end poverty in unity with women," wrote Laina. "Angels of Impact funds and supports women and Indigenous-led community-based entrepreneurs doing the hard work on the ground, alleviating poverty, and achieving gender equality through responsible and sustainable businesses. We work with empowered women who empower other women by aggregating and creating more value, thereby effectively taking them out of systemic poverty and gender transformation. We listen to what they see as solutions and resources needed to succeed.
The community-based enterprises are deeply entrenched in their community and share the wealth, creating lasting impact to get them out of poverty. The community-based enterprises are the 'weavers' of the fabric of a just and resilient society."
How Angels of Impact Is Making a Difference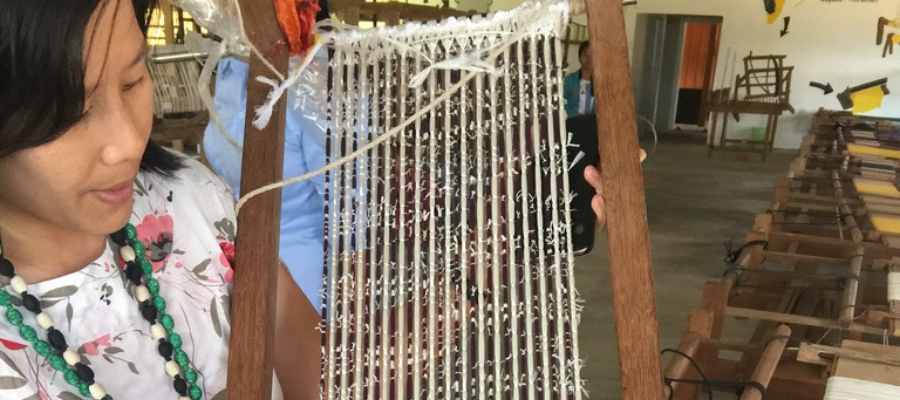 Baha'u'llah, the prophet and founder of the Baha'i Faith, wrote:
O YE RICH ONES ON EARTH! The poor in your midst are My trust; guard ye My trust, and be not intent only on your own ease.
One story that Laina loves to share is about Vanntha Ngorn, "a successful social entrepreneur from a family of weavers in one of the poorest regions of Cambodia. Her village was a weaving village, and they were pushed to poverty when weaving was no longer as valued as before, and hand-made weaving could not compete with machine-made goods. Her mother was determined to have her daughter break the shackles of poverty, so she saved money to send her to school in the city."
After graduating with a business degree, Laina wrote, "Vanntha entered a business plan competition and created a business to revive the weaving industry in her village. She made it to the finals, and many were impressed with her ideas.
Then she found a lady procuring silk for her business in Europe and proposed that her village could weave the silk she needed. The lady was willing to give her a test order, and she convinced her fellow villagers that this was a good opportunity.
They did, and the lady was impressed with the quality and started giving orders. So Vanntha Ngorn was able to use her business education to start a social enterprise called Color Silk finally. She later attracted funding from Starbucks Foundation and Maybank foundation to help set up training centers to train and ensure quality; she even supplied households with weaving looms so they could work from home."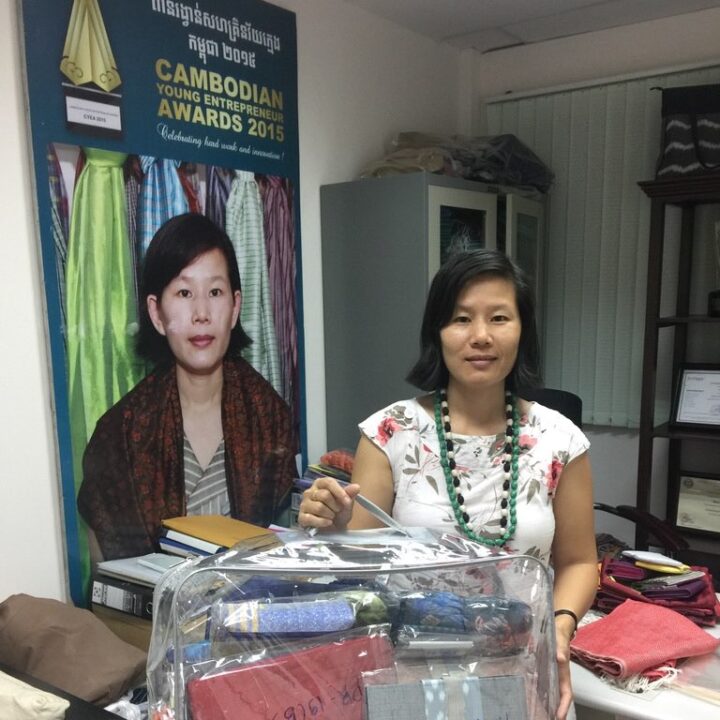 Vanntha now supports 450 weavers. "She has helped revive weaving in her village and introduced end-to-end transparency in the supply chain, i.e., from mulberry leaves to the silkworm, to the dye, to the threads, to the woven cloth to the finished product. This enabled her to sell ethical, sustainable products beyond Europe, and she has done well for herself and her village. She has managed to keep families together and young girls no longer need to leave their villages to work in factories in cities."
Laina added, "Having succeeded this far, Vanntha Ngorn had bigger dreams for her village. While weaving happened in the village, higher-end products, such as garments and accessories, were hand-made in the city. She wanted to move higher-end production to the village so the rural weavers could earn more. Vanntha Ngorn needed money to help train and buy machinery to help the villagers learn how to make high-end products. So she took a short-term low-interest loan from us to help her expand her production facilities and paid us back within a year.
Through this loan, Vanntha Ngorn increased the income of 40 women by 39 percent and started the process of high-end product development in her village. However, she lost 75 percent of her revenue during the pandemic, so Angels of Impact helped her through grants and technical assistance to survive the pandemic. Now she is ready to expand again, and we have followed up with another short-term loan to support her work further.
To us, Vanntha Ngorn is an excellent example of a young woman with a vision to help her village. Through her work, Vanntha Ngorn has enabled many young girls to stay in school, stay close to home and still earn a good living for their families without them needing to work in factories for low wages, suffering much hardship, and even breaking up families as the young women often have to leave to work in the cities.
Vanntha Ngorn has restored dignity and quality of life for her village, and our work is to amplify and elevate the position of women such as Vanntha Ngorn."
How You Can Support Angels of Impact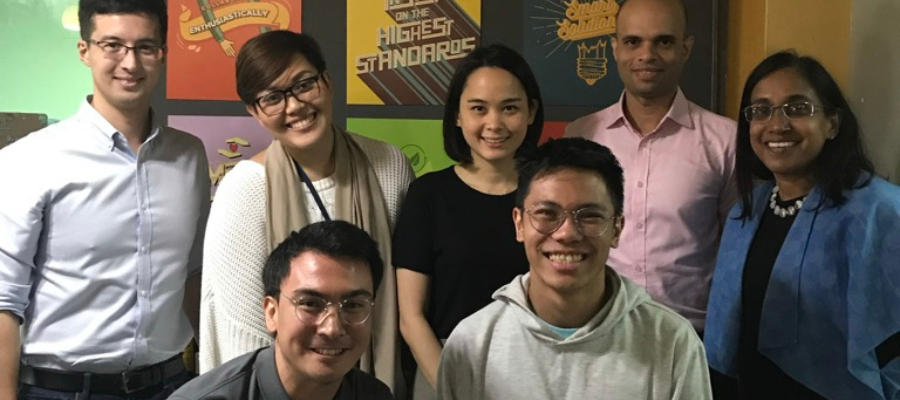 Laina explained, "Angels of Impact focuses on critical systems change agents, yet they are still undervalued, underestimated, and underfunded by the social impact investing space. The women and Indigenous-led community-based entrepreneurs are 'missing middle' enterprises, i.e., too large for microfinance and too small for impact investing.
We recognize that we need new forms of restorative finance with innovative and less extractive terms — the goal should be to steward resources to shift power and wealth back into these marginalized communities with the lived experience to restore the harm done and rebuild self-determination and ownership to those most harmed."
The biggest challenge that Angels of Impact faces is seeking like-minded funders who will support their work. Laina wrote, "As women of color empowering other women of color, we run into the same unconscious biases."
Angels of Impact can only be successful as long as they keep attracting donors who support their vision "of eradicating poverty and building vibrant lasting communities."
If you are in the U.S. and would like to donate, you can contact them directly at their website.
They are also looking for people who can volunteer their financial, business, sales, and marketing skills to support the women entrepreneurs. You can also volunteer for Angels of Impact as well. They also encourage people to buy products from these women and Indigenous-led community-based enterprises. You can learn more about them at www.angelsofimpact.com.
As Abdu'l-Baha, one of the central figures of the Baha'i Faith, said at a talk in New York in 1912:
Service to humanity is service to God. Let the love and light of the Kingdom radiate through you until all who look upon you shall be illumined by its reflection. Be as stars, brilliant and sparkling in the loftiness of their heavenly station.
You May Also Like