The views expressed in our content reflect individual perspectives and do not represent the official views of the Baha'i Faith.
Most of us have heard of the Freedom Riders, the thirteen courageous civil rights activists of varying skin tones who boarded an interstate bus in Washington, DC in 1961 heading for New Orleans.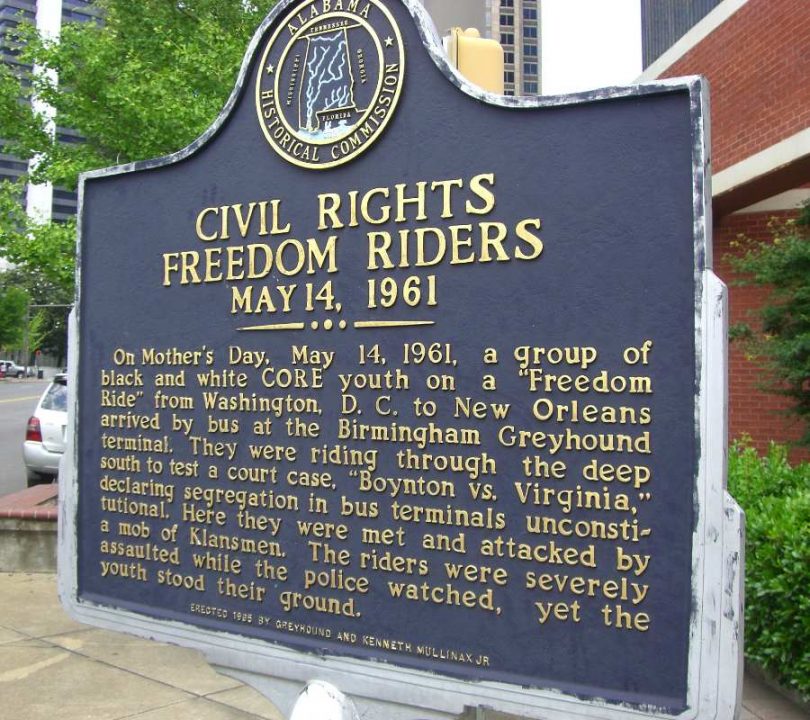 By law, such buses were supposed to be integrated then – but the Deep South resisted that law. The Freedom Riders aimed to make integration real by riding together, flouting the racist code "if you're black, get back."
They rode into mob violence led by the Ku Klux Klan, and in some cases condoned by police. Severely beaten and jailed, many barely survived the trip. Nevertheless, they started a movement – other courageous groups of Freedom Riders boarded interstate buses going South all through the summer of 1961 to face brutality and imprisonment. They made their point; they caused transformation; they altered history. In fact, several historians cite the Freedom Rides of 1961 as one of the seminal direct actions of the entire Civil Rights Movement – and one that forced governments to change.
But those who study the 1961 Freedom Rides may not be aware of a much earlier Freedom Ride, a journey made thirty years before, in 1931, by Baha'is Louis Gregory, who was African American, and Willard McKay, who was white.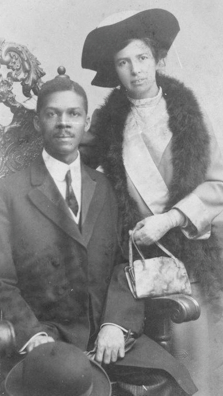 Writing later about their brave adventure together, Willard said, "I shall always think of it as The Trip. Louis thinks this is the first time a colored man and a white man have traveled together on terms of equality through the Southern states, riding together in a public conveyance."
Miraculously, Louis Gregory's and Willard McKay's trip through the Jim Crow American South did not engender the violence that dogged the later Freedom Riders. The riders of 1961 knew they would attract opposition, and consciously did so with the goal of awakening people to the ugly reality of state-sponsored racism.
Willard McKay and Louis Gregory wanted to awaken people to another American tradition: racial amity. Louis felt, for example, that teachers he'd had in his youth, white people devoted to educating the children of newly freed slaves in southern schools, exemplified that other tradition. Louis and Willard also exemplified it. They did it in a low-key and peaceable way, yet they had to be fearless, for violence and hatred were rife along their path.
Louis George Gregory, an attorney from the famous South Carolina Low country, was the son and grandson of African slaves, and also the grandson of a white slave master. All his life, Louis had experienced institutionalized white hatred of him, and of people of color in general. He knew the people of the South — rural and urban, European-American and African-American, good and bad — inside-out. He was a Howard University law school graduate and an in-demand writer and speaker among Washington, DC's, black intelligentsia.
Yet, with the full approval of his British-born white wife Louisa, he abandoned a flourishing law practice, a prosperous real estate brokerage, and sold his house to promote racial amity as a traveling teacher of the Baha'i Faith. Both he and his wife were Baha'is, upheld by their fealty and devotion to the core Baha'i teachings of the oneness of God, of religion and of humanity:
Turn these souls into heavenly angels, resuscitate them through the breath of Thy Holy Spirit, grant them eloquent tongues and resolute hearts, bestow upon them heavenly power and merciful susceptibilities, cause them to become the promulgators of the oneness of mankind and the cause of love and concord in the world of humanity, so that the perilous darkness of ignorant prejudice may vanish through the light of the Sun of Truth, this dreary world may become illumined, this material realm may absorb the rays of the world of spirit, these different colours may merge into one colour and the melody of praise may rise to the kingdom of Thy sanctity. – Abdu'l-Baha, Selections from the Writings of Abdu'l-Baha.
Louis Gregory, a particularly gifted person, was a knowledgeable and judicious Baha'i administrator as well as a wise, charismatic teacher and a successful lawyer and businessman. But the more time he devoted to traveling and teaching for race unity, the more his worldly position and possessions diminished, for he wouldn't accept pay from the audiences he addressed – not from universities or other schools, and not from churches who wanted to take up collections for him, as was customary. Most of his efforts, necessarily done on a very slim shoestring, were supported by he and his wife's personal income. The Great Depression — the era when he and Willard McKay took their freedom ride — of course increased those financial difficulties.
Willard Judd McKay, also sadly strapped for cash, was a Cornell University-trained geologist and horticulturalist who had lost Emerald Hill, his family fruit farm in Geneva, New York, to the Depression. He'd first met Louis in the 1920s, soon after he and his wife, Doris Hill McKay, became Baha'is.
In her memoir Fires in Many Hearts, Doris wrote that even before becoming a Baha'i, with its primary principle of a completely integrated, multi-cultural community, Willard had been "a born crusader against that social barrier …" of the Color Line, persistent in the north as well as in the south, though it seemed more nebulous in the north. "The prejudices on each side were leaden, like the walls of a casket," Doris said.
But while studying at Cornell and boarding in its dormitory, Willard chose to room with the only African-American on campus. Later, while a professor at the University of Texas, where Jim Crow segregation ruled, Willard told co-workers about his former roommate, and championed racial equality. He got fired and returned to the family farm.
He and his wife welcomed friends of all ethnicities to Emerald Hill, where they hosted springtime "Blossom Picnics" which championed diversity — and were threatened by the Ku Klux Klan.
Louis Gregory, a very welcome visitor to the farm, was very special to the McKays and others, because he was one of the lucky Baha'is who had met Abdu'l-Baha, the son of the Baha'i Faith's founder Baha'u'llah. People felt that Louis carried some of Abdu'l-Baha's presence and example with him.
Louis had visited Abdu'l-Baha in Egypt in 1911, and then spent significant time with him when he traveled in North America in 1912. Willard and Doris McKay, having encountered the Baha'i Faith after Abdu'l-Baha died, felt that Louis and his fellow disciples of Abdu'l-Baha shed what Doris called "stardust" on everyone they met. So Louis was a star to Willard, not just by reputation but because he knew him and had worked alongside him at various gatherings, including pioneering Baha'i Race Amity Conventions.
Louis' star glowed even brighter for Willard after they traveled together. He wrote, "He is really a man who would be a great hero to his valet, if he had one. In his case the more intimate the association the greater the love and admiration …"
Doris described their custom-breaking tour of the South as "a truly historic step and one of the highlights of Willard's life … The two tall men, one dark, one very fair, both radiant" ate together and shared lodgings, bus seats, and podiums despite segregation laws that would have placed them at separate tables or in entirely separate restaurants; in different accommodations; on different buses; in different auditoriums – or in jail.
You May Also Like