The views expressed in our content reflect individual perspectives and do not represent the official views of the Baha'i Faith.
How do you define productivity? Is it a busy day at work filled with phone calls, video calls, and meetings, or perhaps a long, hard day of physical labor?
We have all inherited some definition of what it means to be productive. In a country like the United States, we often learn that productivity relates to whatever we do to make money. If you are an artist by trade, the mainstream American definition of productivity expects you to create paintings fast enough to turn a profit. If you are a businessperson, productivity depends on your ability to seal new deals, file paperwork, and make money. 
But if you work in business and also enjoy art on the weekends, your sketches, pottery, or whatever it might be isn't traditionally counted as "productivity." Instead, people consider those activities hobbies — and hobbies are of less worth than what you do for work. 
This constrictive definition of productivity makes it challenging to lead balanced and healthy lives. We can fall into the unhealthy trap of judging ourselves for spending time on meditation, cleaning, rest, or arts and music that aren't related to our profession. We can even feel guilty for spending "too much" time building bonds with our neighbors and friends.
The Baha'i writings encourage us to lead lives that uplift us and bring joy to those around us — lives balanced between both our practical and spiritual needs. Abdu'l-Baha, the son of Baha'u'llah, the prophet and founder of the Baha'i Faith, wrote that we should "day by day increase the purity of thy heart, the cheerfulness of thy soul, the light of thy insight and the search for Truth."
In another passage, he advises us to: "Share your time with God. Spend half of the day in search of livelihood, guaranteeing your material life and dignified appearance and dedicate the other half in the acquisition of moral virtues and service at the threshold of God."
To do this properly, we have to break away from the notion that we are not being productive when we, for example, spend time building a friendship with a neighbor. Instead of seeing spending time with people as a waste of time, the Baha'i writings actually champion the role of building and maintaining true friendships in changing hearts and bringing diverse peoples together. Abdu'l-Baha wrote that "Now is the time for the lovers of God to raise high the banners of unity, to intone, in the assemblages of the world, the verses of friendship and love and to demonstrate to all that the grace of God is one."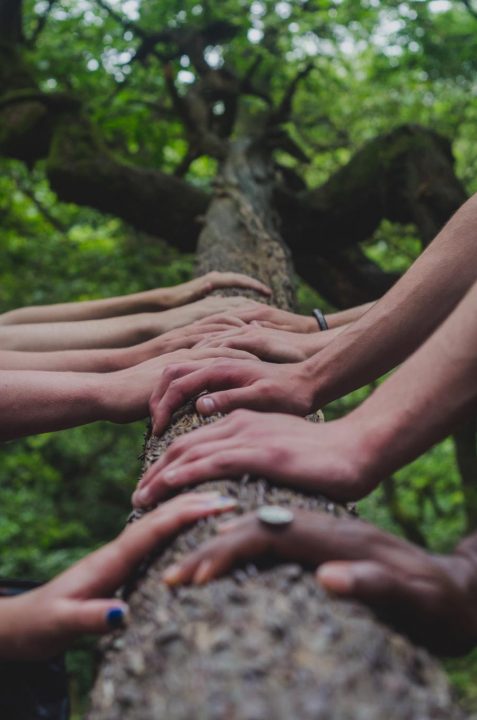 We must, Abdu'l-Baha added, "show forth fellowship and love, consideration and generosity and loving-kindness to every community on earth." Doing that takes time, and shouldn't be seen as secondary to our other responsibilities. We have to recognize that nourishing our bodies, souls, and friendships is important for our personal development and the wellbeing of the world around us. 
We might experience guilt when working in a way that doesn't necessarily lead to immediate financial profit. But consider this: The Baha'i writings also describe work as worship — something we tend to associate with creating peace and upliftment. Baha'u'llah said that "the best of men are they that earn a livelihood by their calling and spend upon themselves and upon their kindred for the love of God." 
To find coherence in our work, we often have to take time outside of it to reflect. That means we need to engage in activities that are often written off as "unproductive." By achieving a healthy perspective and holistic work-life balance, we can become more aware of how our work serves others and what spiritual virtues we can develop.

You May Also Like