The views expressed in our content reflect individual perspectives and do not represent the official views of the Baha'i Faith.
According to the National Collaborating Centre for Determinants of Health, "Marginalized populations are groups and communities that experience discrimination and exclusion (social, political and economic) because of unequal power relationships across economic, political, social and cultural dimensions."
Communities can be marginalized based on their race, class, color, gender, religion, etc.
Laina's Story of Growing Up in a Marginalized Community and Later Finding the Baha'i Faith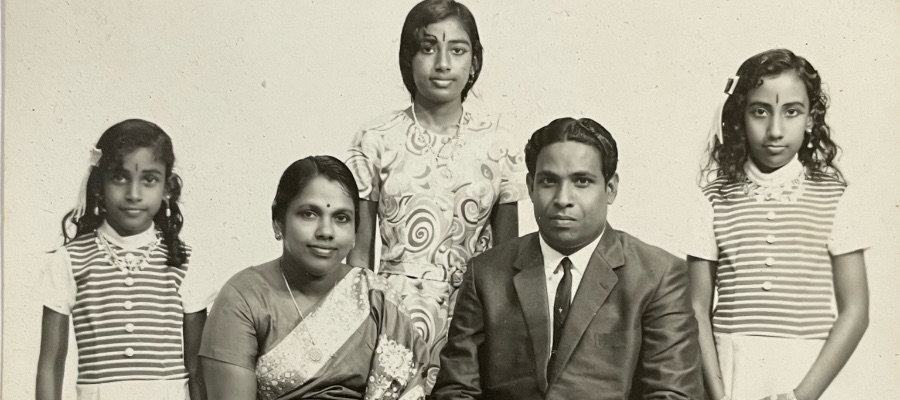 At a young age, Laina Raveendran Greene, the CEO and Founder of Angels of Impact, understood what it meant to belong to a variety of marginalized communities. Laina's parents came from a lower caste background in India and moved to Singapore to pursue a better life as newlyweds. Unfortunately, their children still faced injustice.
"Born and raised in Singapore, I faced colorism, casteism, classism, and gender discrimination even within the community of color but on a more structural and bigger scale in the greater community that impacted my opportunities," wrote Laina in an email to me.
However, Laina's parents still ensured that their children understood the importance of giving back, even if they had little to give. They instilled a spirit of service in Laina and inspired her passion for social justice.
Laina later became a lawyer, but "quickly saw its limitations in fighting against injustice as the law itself could be unjust." She then started drafting laws, but "saw how compromises were made on the final drafts, and often these laws were not upheld without consequences." Laina was beginning to get discouraged, but finding the Baha'i Faith reinvigorated her.
In 1985, the Universal House of Justice, the global governing body of the Baha'i Faith, wrote:
World peace is not only possible but inevitable. It is the next stage in the evolution of this planet—in the words of one great thinker, 'the planetization of mankind'.

Whether peace is to be reached only after unimaginable horrors precipitated by humanity's stubborn clinging to old patterns of behaviour, or is to be embraced now by an act of consultative will, is the choice before all who inhabit the earth.
Laina shared that she was "so happy to read that 'world peace is not only possible but inevitable.'" She was also inspired by the following words from Baha'u'llah, the prophet and founder of the Baha'i Faith:
Soon will the present-day order be rolled up, and a new one spread out in its stead.
Laina wrote, "As we lift the old carpet, the dirt beneath it is revealed, all while we prepare the new one to be rolled out. Both can exist simultaneously, and ultimately the dirt will be cleared, and the new carpet can be rolled out in its glory. That again restored my hope that I could choose to focus my efforts on building the new carpet — a better world than fighting to remove the dirt in the old order. The Baha'i Faith has helped me make sense of this world…"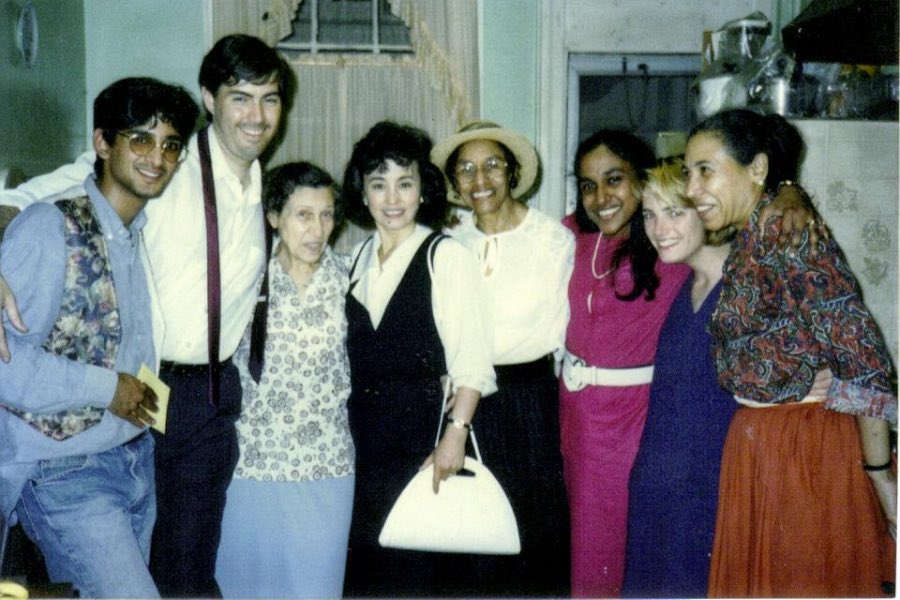 She "learned more about how social enterprise was a way to do business in a way that added value to social issues," but saw how biases and prejudices led to marginalized women not getting funded.
So, she founded Angels of Impact, a Baha'i inspired "social venture focused on relation-based integrated capital and technical assistance for women and Indigenous-led community-based enterprises tackling poverty, gender equity, and sustainability." Their aim is "to create a world without poverty in unity with women."
Why Aiding Marginalized Women Is Essential for Humanity's Progress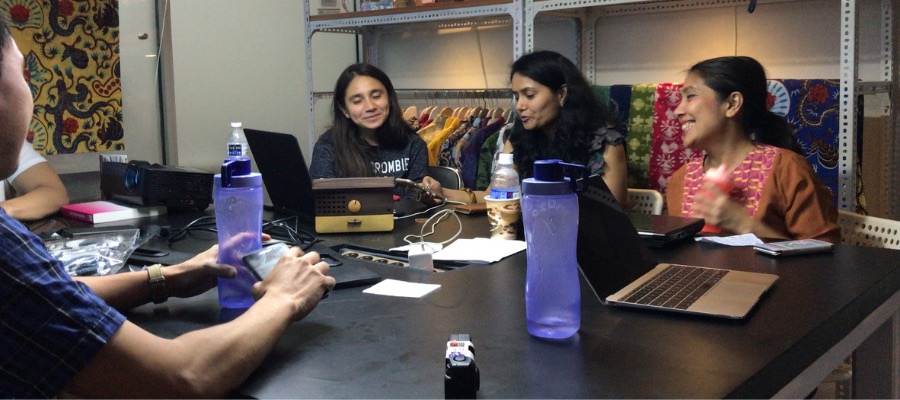 Angels of Impact sees "women and Indigenous-led community-based enterprises as the true weavers of an equitable and well-being economy."
Laina wrote, "They are less likely to start ventures to maximize profit for themselves and more so to solve actual problems in their communities. They are resourceful, and resilient and start businesses to help their communities rather than just to get personally richer through the exploitation of other people and the planet. More importantly, they think long-term about how their work impacts future generations. Hence supporting women of color and Indigenous enterprises is key as they are the levers with a multiplier effect. If we want a better world, let's invest in them."
She explained that the world needs "a rebalancing with feminine and Indigenous energy." Laina wrote, "We have become such a deeply extractive, competitive, transactional, and profit-maximizing society. What we need is a more transformational, collaborative, nurturing, non-extractive, and regenerative economy and society."
As the Baha'i writings say:
The world of humanity is possessed of two wings: the male and the female. So long as these two wings are not equivalent in strength, the bird will not fly.

Until womankind reaches the same degree as man, until she enjoys the same arena of activity, extraordinary attainment for humanity will not be realized; humanity cannot wing its way to heights of real attainment.

When the two wings . . . become equivalent in strength, enjoying the same prerogatives, the flight of man will be exceedingly lofty and extraordinary.
How You Can Help Reduce Poverty Amongst Marginalized Women and Communities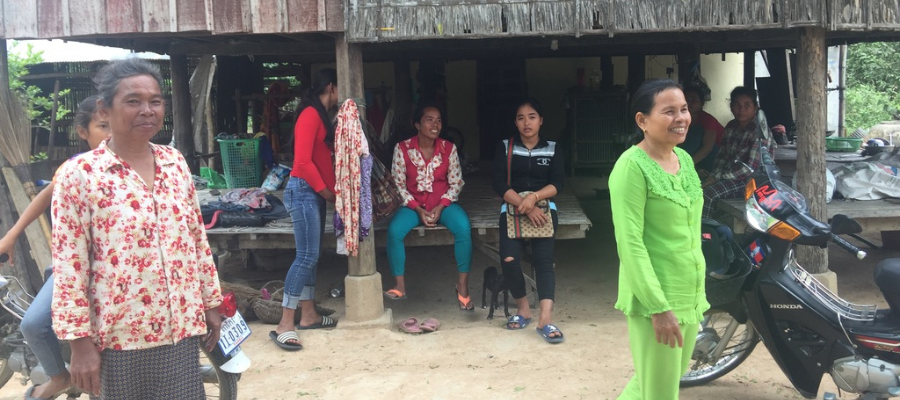 If you'd like to alleviate suffering in impoverished communities, Laina believes it is important to change the way you view people who are living in poverty and understand that the only difference between you and them are the resources and opportunities you have.
Baha'u'llah "admonished all that we must be the servants of the poor, helpers of the poor, remember the sorrows of the poor, associate with them; for thereby we may inherit the Kingdom of heaven."
Laina wrote, "Once you see them as equals, you will see how resourceful, resilient, and innovative they are. After all, necessity is the mother of invention. Then you will be able to tell the difference between a condescending and helicopter solution, versus one that has community ownership and context, ensuring better outcomes. One that doesn't keep people in poverty but takes them out of poverty."
According to Laina, "the finance system is not broken;" it was designed to extract resources from people and the planet for the benefit of a few. Before we can effect meaningful change, we must "decolonize our minds and our efforts." 
Laina suggested that people can use "money as medicine," as Edgar Villanueva described in his book, "Decolonizing Wealth." Enterprise philanthropy, restorative investing, and catalytic philanthropy are some of the terms used to portray this new form of financing, which seeks to drive systemic change through initiatives that prioritize the needs of communities.
Laina noted that key elements of this new form of funding include: 1) recognizing women of color not only as beneficiaries, but also as change agents and leaders within their communities; 2) adopting non-extractive terms to keep wealth within these communities; 3) transferring power to those with lived experience who better understand the solutions than investors; and 4) placing trust in the community to identify what is best for them and how to measure success.
Laina wrote, "If you truly want to make a difference, restore dignity and agency and shift power and wealth back to those communities that have been marginalized. Given women of color and Indigenous communities have been the most marginalized, start here and use your money as medicine to build a better future for all. They will build a more inclusive world…"
You May Also Like