The views expressed in our content reflect individual perspectives and do not represent the official views of the Baha'i Faith.
In the early 1970s I worked at KDKB, a freeform rock n' roll radio station, and our music director started urging us disc jockeys to play a self-titled album by an obscure duo called Seals and Crofts.
Buddy, our music director, said to me "Hey, this album is really, really good – and you know what? I think these guys are Baha'is, like you."
So I took the album home that night and listened to it repeatedly, especially the songs titled The Seven Valleys and See My Life, which drew their lyrics and their soaring harmonies and their inspiration from Baha'i principles and themes:
Come, behold him. Standing there within.
The Garden of Ridvan, come join the caravan.
I'm sure you'll understand.
Those lyrics from See My Life, the very first song on their first album, epitomized the main reason why Jimmy Seals and Dash Crofts wrote, sang, and performed – because they wanted to tell the world about Baha'u'llah, the prophet and founder of the Baha'i Faith, who declared his mission in Baghdad's Ridvan garden in 1863.
RELATED: Celebrating the Baha'i Festival of Ridvan
The word Ridvan means "paradise," and that's exactly what Jim and Dash tried to do throughout their long career – invite others to the paradise of the spirit they had both found in Baha'u'llah's teachings:
Arise, and proclaim unto the entire creation the tidings that He Who is the All-Merciful hath directed His steps towards the Ridvan and entered it. Guide, then, the people unto the garden of delight which God hath made the Throne of His Paradise.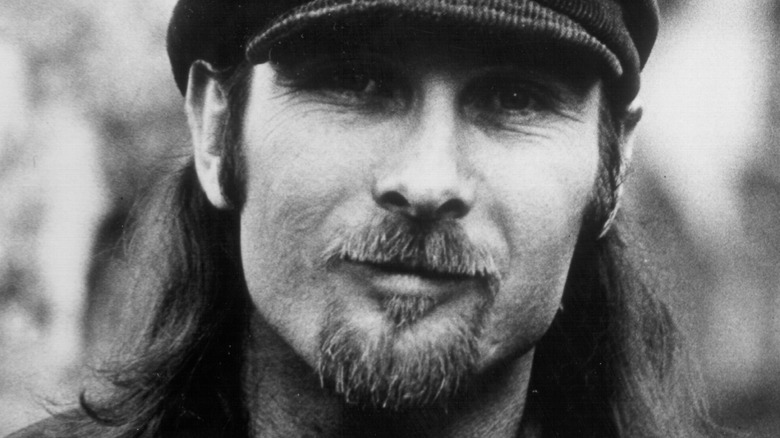 A few years later I met and got to know Jim and Dash and their manager Marsha Day in Los Angeles, and learned that their seeming overnight success in the music industry had really been a long and difficult slog. Both Jim and Dash had grown up in small towns in Texas, surrounded by what Jim called "hillbilly music." Jimmy won the Texas state fiddle competition when he was nine years old, and could play just about anything. Dash had an ethereally beautiful voice. Multi-talented instrumentalists, songwriters, and singers, they played in various bands as teenagers, including one called Dean Beard and the Crewcats, and then, in the late 1950s and early 1960s, with the one-hit wonders The Champs, known for their instrumental hit Tequila.
In 1963 another Champs band member, the then-unknown son of an Arkansas sharecropper named Glen Campbell, formed a band with Jim and Dash called Glen Campbell and the GCs. That group only lasted a few years until Glen, one of the legendary session players in the group of consummate hit-making L.A. back-up musicians known as the Wrecking Crew, went on to a successful solo career.
During the rest of the 1960s, Jim and Dash struggled. Dash went back to Texas, and Jimmy wrote songs. Eventually Jimmy joined a Baha'i-oriented L.A. band called The Dawnbreakers – after the famed book of the same name, a powerful rendition of the early days in Baha'i history – and Dash came back to California to play with them. During that period, both Jimmy and Dash became Baha'is.
Jimmy once told me "What a great gift that was, to hear about Baha'u'llah and accept the Baha'i revelation. It changed our lives and our music, too."
That it did. When Seals and Crofts had their first real commercial hit after three previous records – an album titled "Summer Breeze" in 1972 – they began to tour regularly. The initial song on that album, called "Hummingbird," symbolizes mystical devotion to Baha'u'llah:
Oh hummingbird
Mankind was waiting for you to come flying along
Heavenly songbird
We were so wrong we've harmed you
Oh hummingbird
Lend us your wings
Let us soar
In the atmosphere of Abha
Lift us up
To the heaven of holiness
Oh source of our being
Oh humming … bird
By the time Hummingbird was released as a single in early 1973, I was no longer a radio DJ – I had begun a career as a reporter, writing for various magazines about music. In that role, I interviewed artists, reviewed new record releases, wrote about rock, pop, and soul music, and toured with bands as a journalist. Most of the solo artists and touring bands I met then lived the insane lives of rock stars, constantly indulging themselves in the well-known excesses of that time, some even contemptuous of their fans and convinced their fame made them better than others.
But Jimmy and Dash were different. Because of their commitment to Baha'i principles, Seals and Crofts acted in the exact opposite way. They loved humanity, and that love extended to each human being they encountered. Courteous and kind to their fans, they had none of the pretense of the typical celebrities. Jimmy and Dash felt they owed their success to Baha'u'llah's teachings, so they held informal Baha'i firesides after their concerts, inviting everyone in the audience to attend and ask questions about the spiritual principles of the Baha'i Faith.
RELATED: Am I a Baha'i?
After many Seals and Crofts concerts, I helped set up and manage those introductory Baha'i meetings. Each night we had to find and secure large venues, because fans by the hundreds or even thousands would attend. Sometimes we didn't start those meetings until after midnight, and Jimmy and Dash would often answer questions and talk about the Baha'i teachings until dawn. Their selfless generosity, their lack of superiority or self-importance, and their genuine desire to connect with the people who loved the messages in their music made them radiantly unconventional.
Jimmy never lost the humility and the desire to unite humanity that characterized his music. His presence generated love, not just among his family and his friends but among everyone he met.
Yesterday Jimmy Seals passed away into that kingdom of Abha he wrote and sang about, his humble and beautiful soul traveling toward the paradise of reunion with the Creator. This morning my wife and I said this prayer from Baha'u'llah, and it reminded me so much of Jimmy's expansive spirit:
Cause us, then, to be so steadfast in our love towards Thee that we will turn to none except Thee, and will be reckoned amongst them that are brought nigh to Thee, and acknowledge Thee as One Who is exalted above every comparison and is holy beyond all likeness, and will lift up our voices amongst Thy servants and cry aloud that He is the one God, the Incomparable, the Ever-Abiding, the Most Powerful, the All-Glorious, the All-Wise.
I'll miss you, Jimmy, but I know you're now lifting up your voice in the limitless lights of that invisible realm.
You May Also Like