The views expressed in our content reflect individual perspectives and do not represent the official views of the Baha'i Faith.
The COVID-19 pandemic has led to a worldwide quarantine and social distancing measures to prevent the spread of the virus – inadvertently creating an epidemic social disconnect.
We humans are inherently social creatures, and social distancing has resulted in a dramatic increase in loneliness and isolation. According to recent data, isolation and feeling of aloneness have risen to an all-time high, with 3 out of 5 Americans experiencing loneliness – the highest in reported history. Depression and anxiety are on the rise and suicide rates are expected to increase due to extreme levels of unemployment and declining mental-health conditions. Anxiety and loneliness can even take a physical toll, leading to higher blood pressure, increased heart rates, rising stress hormones and inflammation.
Neuroscientist and psychologist Julianne Holt-Lunstad from Brigham Young University explained: "Loneliness is not just a feeling. It's a biological warning signal to seek out other humans, much as hunger is a signal that leads a person to seek out food, or thirst is a signal to hunt for water."
Fortunately, studies show that the amount of socio-emotional support we give and receive directly effects our mental and emotional well-being. Now is the time, more than ever, to keep in touch with others through creative and innovative methods. Here are five virtual ways to stay connected:
1. Online Study Circles and Devotionals
Baha'i's around the world offer virtual study groups and devotionals open to everyone. On Saturday mornings, I participate in an online "study circle" which examines the basic spiritual principles of the Baha'i Faith. The group consists of individuals from diverse ethnic and religious backgrounds whose various perspectives on spiritual matters are insightful and enlightening. Although we cannot be together physically, we share a common bond of community building and unity that helps us: "Consort with the followers of all religions in a spirit of friendliness and fellowship."- Baha'u'llah, Tablets of Baha'u'llah. Baha'u'llah also wrote:
Ye are the fruits of one tree, and the leaves of one branch. Deal ye one with another with the utmost love and harmony, with friendliness and fellowship. He Who is the Daystar of Truth beareth Me witness! So powerful is the light of unity that it can illuminate the whole earth.
2. Virtual Game Night
Everyone can have fun connecting with family and friends through video-chatting platforms, hosting a trivia night or playing games. Houseparty is a face-to-face group chat app that includes free interactive games such as Heads Up!, Trivia, Quick Draw, and Chips and Guac!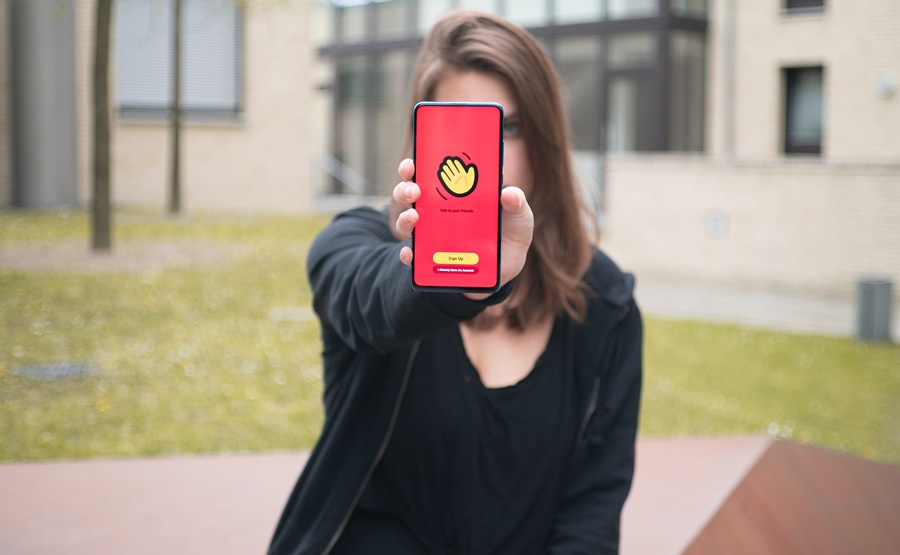 Challenge a friend to a game of Mario Kart Tour, 8Ball Pool, Words with Friends, or UNO which are free in the App Store and Google Play Store. Free versions of classic board games such as Scattergories, Yahtzee, Pictionary, etc. are available as well. If you'd like to delve a little deeper, share a profound spiritual moment from your life and ask others to share one from theirs, too – you'll be amazed by the depth and variety of experiences.
3. Virtual Party
Whether you celebrate a birthday or host a dinner party, there are many ways to have a virtual gathering. Online chat platforms such as Zoom, FaceTime, Google Hangouts, or Skype are excellent for video conferencing. My brother and cousin have online dinner parties where they choose a recipe to cook and eat together. You can also start a virtual book club, dance party, karaoke night, etc. The sky's the limit!
4. Online Classes
Virtual classes range from free online fitness classes, cooking classes, art classes, university courses, etc. EdX offers free online courses from prestigious universities around the world which include Columbia, Harvard, MIT, and many more. You can learn a new skill or obtain a degree. Additionally, if you have a special talent such as baking, music, dance choreography, etc. you can set up a Zoom class and share your gifts with the world. Those interested in learning more about the Baha'i Faith can check out the wide variety of presentations at Wilmette Institute, the many Baha'i films on YouTube, or right here at BahaiTeachings.org for webinars, classes and TED-style talks.
5. Watch Videos with Friends Online
Netflix Party allows you to watch TV shows and movies with loved ones at the same time, including a group chat feature where users can comment throughout the film or episode. My friends and I enjoy watching a Netflix episode while simultaneously texting. Facebook Watch Party allows its users to watch and comment on videos in real time. On Watch2gether, people can watch videos, tournaments, or listen to music together.
Regardless of the outward circumstances, the Baha'i teachings emphasize the need for human unity, the significance of turning toward God in our loneliness and seeking refuge under His grace and protection. In reality, remember that we are never truly alone, as this Baha'i prayer from Abdu'l-Baha so beautifully reminds us:
O my Lord, my Beloved, my Desire! Befriend me in my loneliness and accompany me in my exile. Remove my sorrow. Cause me to be devoted to Thy beauty. Withdraw me from all else save Thee. Attract me through Thy fragrances of holiness. Cause me to be associated in Thy Kingdom with those who are severed from all else save Thee, who long to serve Thy sacred threshold and who stand to work in Thy Cause. Enable me to be one of Thy maidservants who have attained to Thy good pleasure. Thou art the Gracious, the Generous.

You May Also Like