The views expressed in our content reflect individual perspectives and do not represent the official views of the Baha'i Faith.
As we saw in the previous essay, the Bible's 45th Psalm addresses "the king … the most excellent of men," foreshadowing the advent of Baha'u'llah, the prophet and founder of the Baha'i Faith.
In a remarkable and mysterious way, the psalm continues with verses that seem to be addressed to Asiyih Khanum, the wife of Baha'u'llah:
Listen, daughter, and pay careful attention:
Forget your people and your father's house.
Let the king be enthralled by your beauty;
honor him, for he is your Lord.
The city of Tyre will come with a gift,
people of wealth will seek your favor.
All glorious is the princess within her chamber;
her gown is interwoven with gold.
In embroidered garments she is led to the king;
her virgin companions follow her—
those brought to be with her.
Led in with joy and gladness,
they enter the palace of the king.
Your sons will take the place of your fathers;
you will make them princes throughout the land.
I will perpetuate your memory through all generations;
therefore the nations will praise you for ever and ever. – Psalm 45:9-17.
The father of Asiyih Khanum was a Persian court vizier of immense wealth. As the daughter of one of the wealthiest nobles in the land, she received such a trove of wedding gifts that it took forty mules to carry them to her husband's home. According to the British writer and historian Lady Blomfield, who interviewed and researched the families of Baha'u'llah and his wife Asiyih Khanum in the early 1900s, Asiyih Khanum's rich wardrobe must have resembled the princess within her chamber with her wedding dress and its "embroidered garments" of woven gold, and their gold buttons inset with precious stones.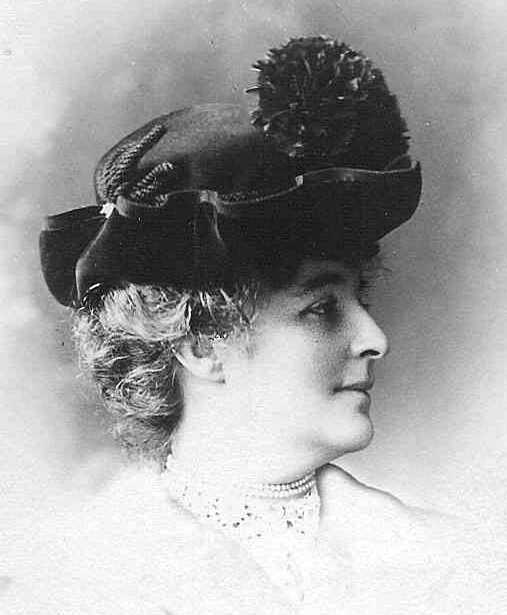 Like her husband, Asiyih Khanum eschewed court life and the pursuits of the idle rich. Instead, she served the needy and troubled women who came to her in distress. She and her husband Baha'u'llah gave away a great deal of their wealth, and soon lost it all after a series of events related to Baha'u'llah's mission and teachings.
Their daughter, Bahiyyih Khanum, described her mother as "tall, slender, graceful, eyes of dark blue―a pearl, a flower amongst women" and reminisced that her mother was called the "The Mother of Consolation" because of her work assisting poor women, while Baha'u'llah was called "The Father of the Poor."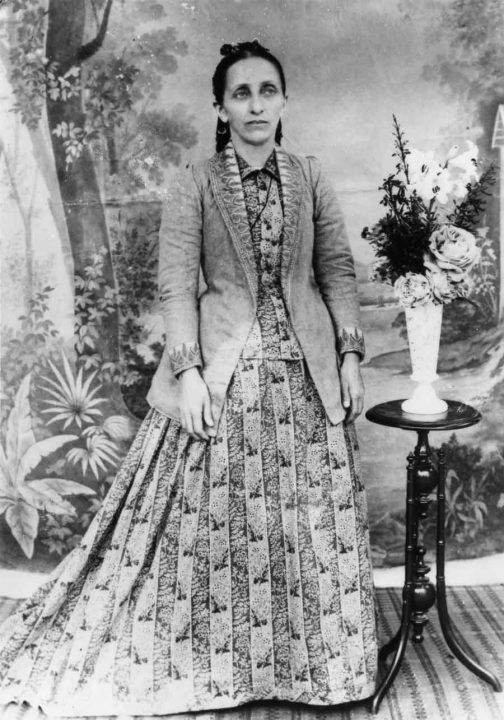 This gentle life only lasted nine or ten years. The revelation of the Bab—the forerunner and herald of Baha'u'llah—started sweeping through Persia in 1844. The Bab was executed by the authorities in 1850, and many thousands of His followers were massacred. As a known follower of the Bab, Baha'u'llah was sent to a loathsome subterranean prison called the Black Pit in 1852, an episode that he barely survived. Their home was pillaged and destroyed by a mob, and almost all their valuables were stolen. The tragedies that befell her husband and family forced Asiyih Khanum to fight for her survival, and the survival of her three children during Baha'u'llah's tortuous incarceration.
Asiyih Khanum then went with her husband into exile. She recognized the station of Baha'u'llah, and shared the hardships of his successive exiles in Baghdad, Constantinople (Istanbul), Adrianople (Edirne), and finally in the prison city of Akka, Palestine. This fine noble lady of Persia was forced to detach herself from her people, from the memories of her ancestors and her homeland. She spent the rest of her life dedicating herself to her husband's mission. Her expression of divine attributes was such that Baha'u'llah wrote in a tablet to her:
Hear thou Me once again … God is well-pleased with thee, as a token of His grace and a sign of His mercy. He hath made thee to be His companion in every one of His worlds, and hath nourished thee with His meeting and presence, so long as His Name, and His Remembrance, and His Kingdom, and His Empire shall endure.
Two sons and one daughter of this marriage survived childhood, and these children became princes not of earthly royalty but of spiritual standing. The first son, Abdu'l-Baha, called "the Most Great Branch" by his father and appointed to succeed him, is often referred to as the perfect Exemplar of his father's teachings. Their second son, Mirza Mihdi, offered his life as a sacrifice after a terrible accident, so that the isolation of Baha'u'llah could end and the world could have access to Him. Shoghi Effendi, the firstborn great-grandson of Baha'u'llah and Asiyih Khanum, succeeded Abdu'l-Baha as head of the Baha'i Faith from 1921 until his passing in 1957.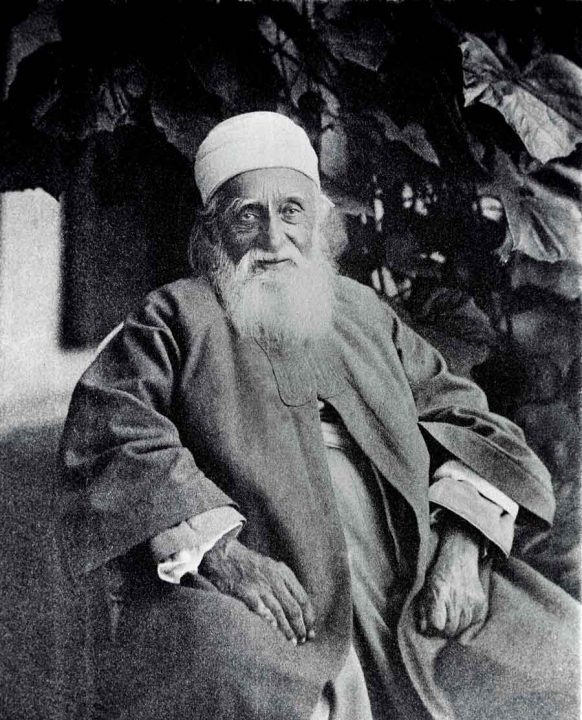 Their daughter, Bahiyyih Khanum, declined marriage and devoted her life to serving her father and his Faith. After Baha'u'llah's passing, she became a foremost source of help and consolation to her brother Abdu'l-Baha, and then to her grandnephew Shoghi Effendi. She helped safeguard the Faith not only during the ministry of Abdu'l-Baha, but also at the critical juncture when Shoghi Effendi first assumed the duties of Guardian. She served him unswervingly until her own passing in 1937. Bahiyyih Khanum, called "the Greatest Holy Leaf" by her father, is now recognized as one of the preeminent women of the Baha'i Faith.
You May Also Like