The views expressed in our content reflect individual perspectives and do not represent the official views of the Baha'i Faith.
Could a microscopic virus already have caused us to forget our long national history of trying to overcome the dire effects of racism?
Many Americans have generally been under the impression that racism has steadily declined over the course of our country's history — but the resurgence of racial prejudice brought on by the coronavirus pandemic indicates otherwise.
"many Americans seemingly bIame all people of Asian descent for the disease"
COVID-19 has given us a lot to think about as we struggle against the pandemic and its societal impact on so many fronts, but several recent racialized incidents and experiences suggest that we still have a long way to go and that we can't just sit back and rest on our laurels.
Because this particular coronavirus might have originated in Wuhan, China, many Americans seemingly bIame all people of Asian descent for the disease. One American website that reports racist incidents against those of Asian descent recently cataloged 650 such incidents in one day.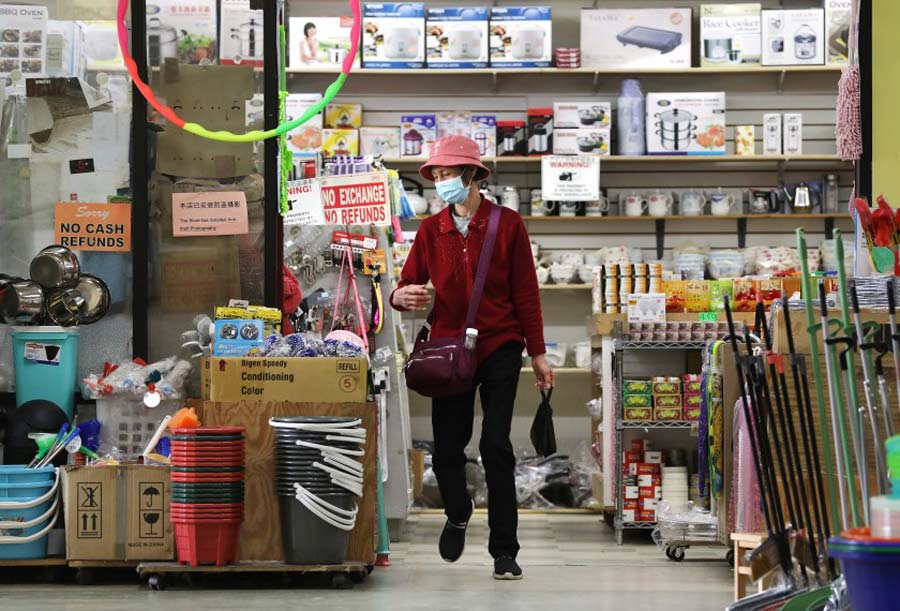 The Baha'i teachings speak directly about this kind of prejudice and racism: "The call of Baha'u'llah is primarily directed against all forms of provincialism, all insularities and prejudices," wrote Shoghi Effendi in The World Order of Baha'u'llah.
These new veils of ignorant prejudice drape an already robust challenge in America as we combat our multiple racial tensions. This pandemic has added another layer, an open terror among some that we can personally contract a life-threatening disease simply by standing next to someone who looks Asian in line at a grocery store.
We tend to steer away from discussions about racism to avoid offending someone. If we stop talking, the thinking goes, the issues might magically disappear. But if we ever hope to progress beyond prejudice as an obstacle to social justice, we have to be able to talk openly about the prejudices we encounter, and the ones we have ourselves.
"Some have even begun calling COVID-19 the 'Chinese Virus,' suggesting that Chinese people are responsible for the deadliest illness in modern history"
All of these thoughts came to me recently when a friend of Asian descent felt comfortable enough to share her story:
I was out in a market shopping and when I asked for assistance, I noticed that the shopkeeper kept an unusually expansive distance between us while helping me. It felt a little weird, but I comforted myself, thinking that maybe I was too sensitive as it is the understandable protocol. While I was walking out, three other staff there were saying, 'Chinese Virus' as I passed by … I was stunned, speechless, shaking and felt extremely emotional and sad. This is the first time I've ever deeply felt the sense of discrimination. Also, I've heard from others in the local Chinese community, that for no apparent reason, the windows of some cars parked outside of the local Asian mall were smashed, and no robbery even occurred. The community members think it is targeted to Chinese people for retaliation of the so-called, "Chinese Virus." How ridiculous and sad.
Her gut-wrenching story of prejudice and violence suddenly awakened my attention to the shocking headlines everywhere like, "Racist Attacks Against Asians Continue to Rise as the Coronavirus Threat Grows" and, "Hate Crimes Against Asians Rising Almost as Fast as Spread of COVID-19."
Some have even begun calling COVID-19 the "Chinese Virus," suggesting that Chinese people are responsible for the deadliest illness in modern history. Of course, this concept has been discredited by the Centers for Disease Control, which states that race, nationality or ethnicity do not factor into contracting or spreading coronavirus. Viruses have no nationality. A deadly virus can arise anywhere and spread to anyone. For example, virology research has shown that the so-called "Spanish Influenza" pandemic that took so many lives around the world a century ago probably first arose somewhere in North America – not in Spain.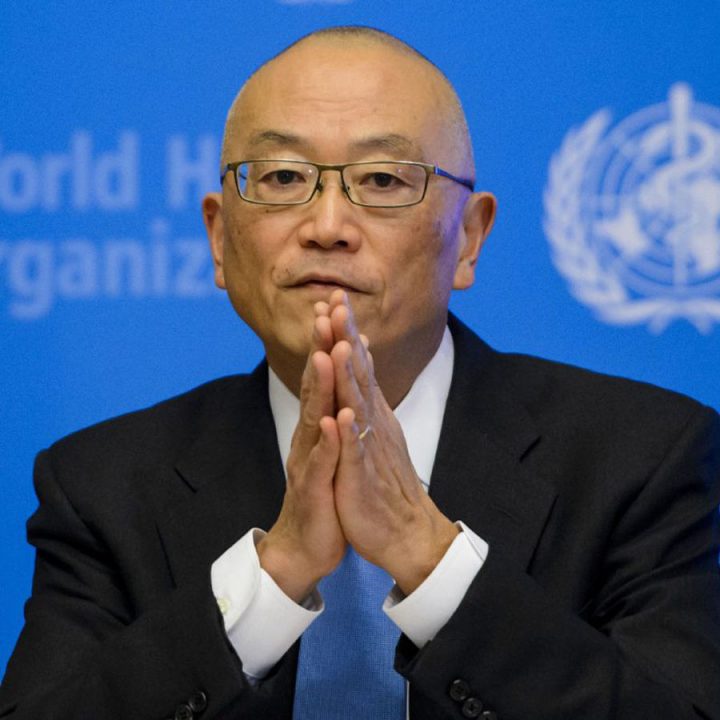 Consequently, the World Health Organization (WHO) calls on scientists, national authorities and media to follow best practices in naming new human infectious diseases to minimize unnecessary negative effects on nations, economies, and people: "In recent years, several new human infectious diseases have emerged. The use of names such as 'swine flu' and 'Middle East Respiratory Syndrome' has had unintended negative impacts by stigmatizing certain communities or economic sectors," said Dr. Keiji Fukuda, Assistant Director-General for Health Security at the WHO.
This kind of labeling can have serious consequences for peoples' lives and livelihoods.
So when we heard our friend's story about the prejudices that have arisen against Asian people during the pandemic, a group of us did our best to console her, using the healing influence of this quote from the Baha'i teachings as we consulted together:
Have patience — wait, but do not sit idle; work while you are waiting; smile while you are wearied with monotony; be firm while everything around you is being shaken; be joyous while the ugly face of despair grins at you; speak aloud while the malevolent forces of the nether world try to crush your mind; be valiant and courageous while men all around you are cringing with fear and cowardice. Do not yield to the overwhelming power of tyranny and despotism. Continue your journey to the end. The bright day is coming. – Abdu'l-Baha, Star of the West
This quote helps confirm what we can all aspire to do. Yes, the pain is there, and it can't be shoved aside, but the remedy is right here as well. It is the struggle of our day. People who are frustrated and ignorant have their own pain and darkness, and so often find ways to hurt others as a result.
How do we become forces of light in this situation, and not be sidetracked by the darkness around us? It's difficult, but as we look into the future, we have no other choice than to do what the Baha'i teachings recommend — to "launch an offensive against the powers of darkness, corruption and ignorance." (Shoghi Effendi, The Advent of Divine Justice)
One Baha'i author, Hooper Dunbar, said in a talk titled The Forces of Our Time that "… those forces … can come and influence us, paralyze us, make us apathetic, dim our faith, weaken our love of God, vitiate the reality of our existence. But we have the capacity to overcome this through the blessings that are at hand, through the powers of the forces of light."
We can see from scholars and the writings of the world's religions that light emanates from divine knowledge and wisdom. The better we can create loving environments to consult jointly, assimilate and cultivate compassion, the more we can increase our understanding and become forces of light — who genuinely talk to each other, address the prejudice and racism we encounter in ourselves and in society, and openly share our experiences, study, pray, and deliberate together.
When the coronavirus curve flattens and recedes, and we are freed from the confines of government orders to shelter at home, I pray that we can all learn from this global adversity and not go back to our previous perceptions. As I pray for that outcome, I envision us taking steps towards raising our collective level of consciousness and not succumbing, once again, to these forces of darkness that represent the ghosts of past centuries. As the Universal House of Justice, the democratically-elected global leadership body of the Baha'i Faith wrote decades ago:
Racism retards the unfoldment of the boundless potentialities of its victims, corrupts its perpetrators, and blights human progress. Recognition of the oneness of mankind, implemented by appropriate legal measures, must be universally upheld if this problem is to be overcome. – The Universal House of Justice, The Promise of World Peace
Our friend appreciated exchanging views about the unjust incident she experienced, and said, "Thank you so much for the kind, loving, and enlightening words. You all definitely lifted me up and together we will help lift this world up."
This essay was written with help and contributions from Lauren Grieve, Gouya Zamani, Suzy Elghanayan and Shannon Yee.

You May Also Like