The views expressed in our content reflect individual perspectives and do not represent the official views of the Baha'i Faith.
On October 7, 2022, a 22-year-old Black woman in Excelsior Springs, Missouri, "escaped from a white man who she says held her captive in his basement for nearly a month, whipping, torturing, and raping her repeatedly," as reported in Democracy Now!'s global news report.
She and the other Black women who she said were sexually abused or killed by him represent the tens of thousands of Black women and girls who go missing every year in the United States. 
RELATED: Are Black Women Invisible?
In East Africa, every 36 seconds, one person is likely to die of hunger between now and the end of the year, according to a recent report by Oxfam International. They represent the 829 million people who are undernourished around the world, as of 2015.
RELATED: 7 Powerful Prayers for Help From God
About 1.6 billion people in the world may lack adequate housing. And, with the danger of Russia deploying nuclear weapons in its war against Ukraine, President Joe Biden warned that "the world is at risk of a nuclear 'Armageddon,'" as reported by AP News.
RELATED: 6 Powerful Prayers for Safety and Protection
Humanity is suffering across the planet. In a letter written by the Universal House of Justice, the global governing body of the Baha'i Faith, in November 2020, they wrote:
There is a mounting realization on the part of the world's people that the decades ahead are set to bring with them challenges among the most daunting that the human family has ever had to face.
We need healing, justice, equity, aid, love, unity, and peace. May these Baha'i prayers for humanity inspire your pursuits to better this world and fuel your efforts to work toward a brighter future.
1. A Baha'i Prayer for Uniting Humanity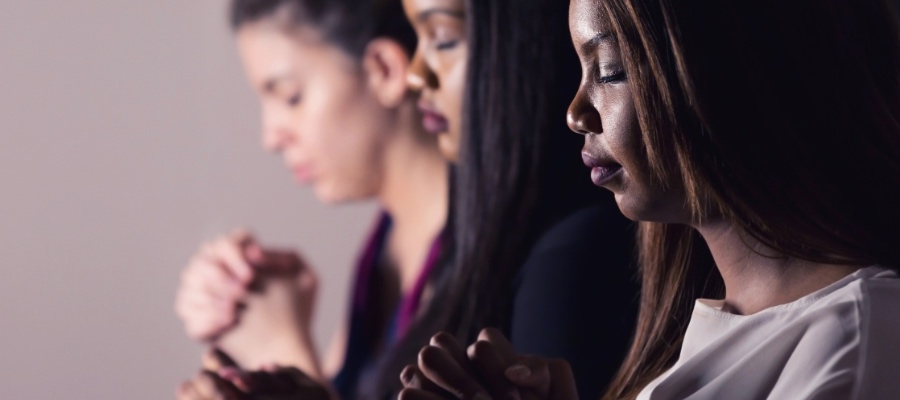 Can you imagine how much justice we would have if humanity was so united that our hearts were connected by God's indissoluble bond? Then we all would feel pain whenever we witness segments of our human family that are hurt and suffering. Our hearts would beat as one.
This prayer that Abdu'l-Baha, one of the central figures of the Baha'i Faith, revealed asks God to unify humanity, giving "light to our eyes, hearing to our ears, and understanding and love to our hearts":
O Thou compassionate Lord, Thou Who art generous and able! We are servants of Thine sheltered beneath Thy providence. Cast Thy glance of favor upon us. Give light to our eyes, hearing to our ears, and understanding and love to our hearts. Render our souls joyous and happy through Thy glad tidings. 

O Lord! Point out to us the pathway of Thy kingdom and resuscitate all of us through the breaths of the Holy Spirit. Bestow upon us life everlasting and confer upon us never-ending honor. Unify mankind and illumine the world of humanity. May we all follow Thy pathway, long for Thy good pleasure and seek the mysteries of Thy kingdom. 

O God! Unite us and connect our hearts with Thy indissoluble bond.  Verily, Thou art the Giver, Thou art the Kind One and Thou art the Almighty.
2. A Baha'i Prayer for Mercy for Humanity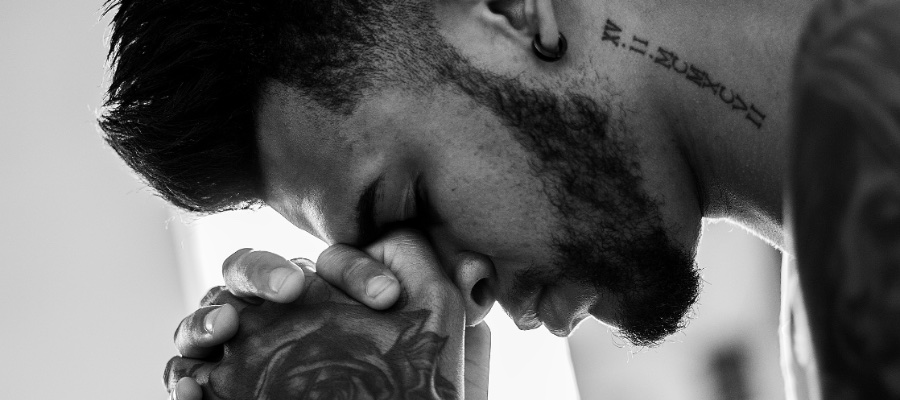 In this prayer that Baha'u'llah, the prophet and founder of the Baha'i Faith, revealed, we entreat God to bestow His mercy and grace on humanity:
My God, Whom I worship and adore!  I bear witness unto Thy unity and Thy oneness, and acknowledge Thy gifts, both in the past and in the present. Thou art the All-Bountiful, the overflowing showers of Whose mercy have rained down upon high and low alike, and the splendors of Whose grace have been shed over both the obedient and the rebellious. 

O God of mercy, before Whose door the quintessence of mercy hath bowed down, and round the sanctuary of Whose Cause loving-kindness, in its inmost spirit, hath circled, we beseech Thee, entreating Thine ancient grace, and seeking Thy present favor, that Thou mayest have mercy upon all who are the manifestations of the world of being, and deny them not the outpourings of Thy grace in Thy days.

All are but poor and needy, and Thou, verily, art the All-Possessing, the All-Subduing, the All-Powerful.
3. A Baha'i Prayer for the Advancement of Humanity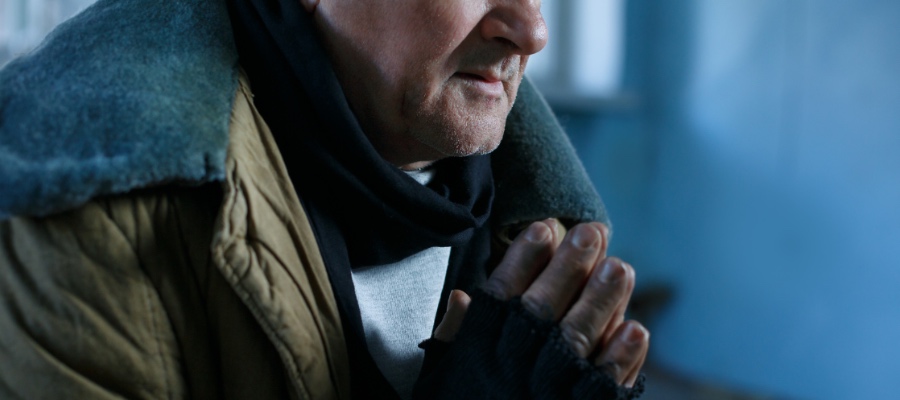 In this prayer that Abdu'l-Baha revealed, we ask God to help humanity progress and acquire knowledge that is pertinent to our physical and spiritual reality:
O God, O Thou Who hast cast Thy splendor over the luminous realities of men, shedding upon them the resplendent lights of knowledge and guidance, and hast chosen them out of all created things for this supernal grace, and hast caused them to encompass all things, to understand their inmost essence, and to disclose their mysteries, bringing them forth out of darkness into the visible world! 'He verily showeth His special mercy to whomsoever He will.'

O Lord, help Thou Thy loved ones to acquire knowledge and the sciences and arts, and to unravel the secrets that are treasured up in the inmost reality of all created beings. Make them to hear the hidden truths that are written and embedded in the heart of all that is. Make them to be ensigns of guidance amongst all creatures, and piercing rays of the mind shedding forth their light in this, the 'first life.' Make them to be leaders unto Thee, guides unto Thy path, runners urging men on to Thy Kingdom.

Thou verily art the Powerful, the Protector, the Potent, the Defender, the Mighty, the Most Generous.
As Abdu'l-Baha said:
To be a Baha'i simply means to love all the world; to love humanity and try to serve it; to work for universal peace and universal brotherhood.
Let's all pray for humanity and do our best to serve it to the best of our abilities.
You May Also Like