The views expressed in our content reflect individual perspectives and do not represent the official views of the Baha'i Faith.
Recently, searching on Google for information I needed for a project, I unexpectedly came across an article written by a special friend who I hadn't seen in many, many years – and it really took me back.
Entitled "Pilgrim Notes recorded after the nightly dinner-table talks of the beloved Guardian, Shoghi Effendi 19-28 April 1957 by Isobel Sabri of Kampala, Uganda," it made me stop and stare at the computer screen as a sudden flood of memories descended on me. Many years ago I had known the author, Isobel Sabri, who has since passed on. Reading about Isobel transported me back to a mythic time in a particular real place.
Long ago, in East Africa, I first declared my belief in Baha'u'llah in the loving Baha'i home of Isobel and Hassan Sabri.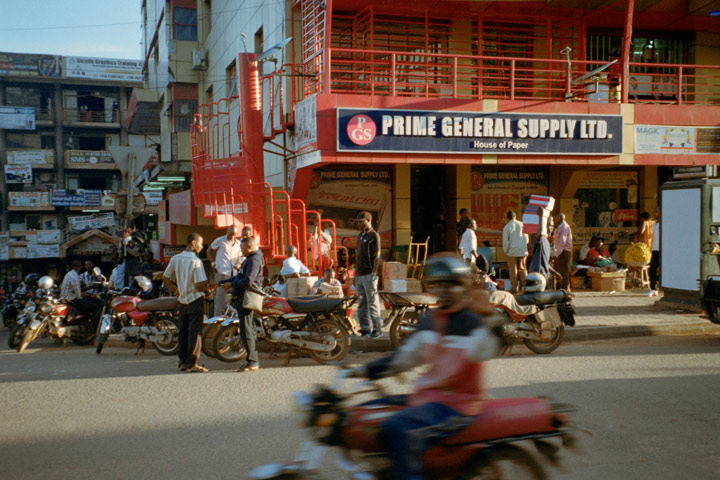 I first met Isobel Sabri in Nairobi, Kenya in 1975. I had recently arrived in Kampala, Uganda – the country that borders Kenya – from the United States, joining other NGO (non-governmental organization) "nation builders" of the 1970s, during the idealistic post-independence era for newly-established African nations emerging out of colonization. In those days optimism flourished, not only with government to government foreign policy and NGOs providing aid to "developing countries," but among enthusiastic young women and men of African descent who "returned" to Africa with skill-sets and professions that could aid in Africa's development and economic progress. I was one of those women.
In the lively capital of Kampala with its many educational and economic development projects, I met international and local Baha'is, including George and Forough Olinga. In 1970, Forough Ehsani had come from Iran to "pioneer" in Uganda. In the Baha'i Faith, pioneers volunteer to leave their homes to travel to another location, often another country, for the purpose of serving others by teaching the Faith. Baha'i pioneers aren't missionaries, paid by their religion to proselytize – instead, they try to bring the Baha'i message to new places through the examples of their characters and their actions.
Uganda is a landlocked country, often called "the heart of Africa" because of its equatorial location on the plateau of millenniums, which has spectacular escarpments rising up from lush and vast savannahs of the Great Rift Valley. This part of East Africa was a unique place for the early expansion of the Baha'i Faith.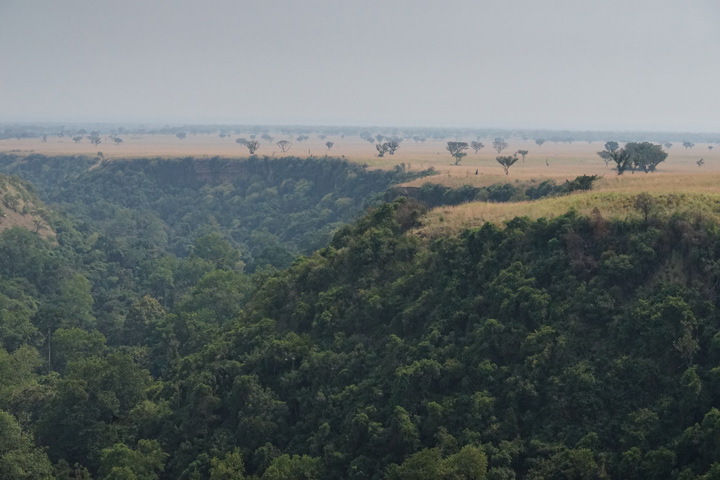 In Africa my friend Forough met and married George Olinga, a Ugandan, the oldest son of Enoch Olinga, a Hand of the Cause of God. The Hands of the Cause of God, a select appointed-for-life group of distinguished early Baha'is, propagated and protected the Baha'i Faith on the international level.
I barely remember how I first met George and Forough, but we immediately became kindred spirits — the gravitation was mutual all around. We worked for the Uganda Ministry of Education as secondary school teachers, and we spent frequent school holidays traveling together. They embraced life with unbridled enthusiasm, purpose, and love for humanity. From being around the Olingas and the Baha'i friends in Uganda, observing their sincerity and courage, and listening to their exciting Baha'i stories, I got involved with exceedingly new and remarkable experiences and beliefs of the Baha'i teachings.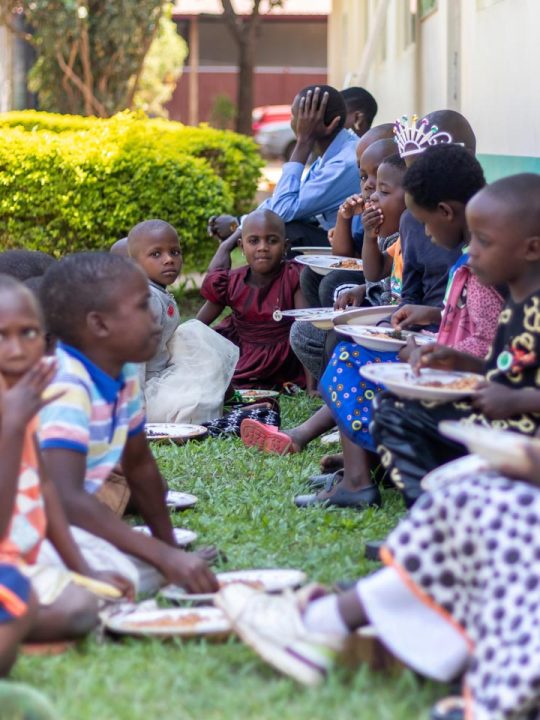 Abdu'l-Baha, the son of Baha'u'llah, indicated how such respect, kindness, and dedication exemplify that kind of love:
The good pleasure of God is love for His creatures. The will and plan of God is that each individual member of humankind shall become illumined like unto a lamp, radiant with all the destined virtues of humanity, leading his fellow creatures out of natural darkness into the heavenly light. Therein rests the virtue and glory of the world of humanity. – Abdu'l-Baha, The Promulgation of Universal Peace.
The Olingas and other Baha'is were, indeed, like illuminated lamps that attracted me to the Baha'i Faith. During one afternoon in Nairobi, Kenya the three of us had lunch with Isobel in her comfortable and welcoming home. An American, Isobel had been determined to go and serve in Africa since her youth in California. I felt moved and inspired by Isobel's warmth, vitality, high resolve, and spiritual grace – the kind of spirit that I was already familiar with through the camaraderie of the Baha'i community in Uganda and the enthusiastic spirit of the Olingas in particular. As Isobel chatted about enabling activities for teaching the revelation of Baha'u'llah in Kenya, it seemed so natural for me to blurt out to her, "But I'm already a Baha'i!"
With exceedingly different goals from those of the nation builders of the 1970s, Isobel and her husband, Hassan Sabri, went to East Africa during the 1950s. They transplanted their entire lives to Africa with the mobilization energy of Baha'i pioneers, eagerly responding to the call from Shoghi Effendi, the Guardian of the Baha'i Faith and grandson of Abdu'l-Baha, for the Ten Year Crusade (1953–1963), a period that launched the global expansion of the Baha'i Faith. During that period, Baha'is from Europe, the United States, Egypt, and Iran went to East Africa as first-generation Baha'i pioneers, with an unrelenting commitment to achieving the goals of the Ten Year Crusade.
Uganda straddles the equator at the high elevation of the immense East African plateau. With rushing headwaters of the Nile River launched from rivers that flow into Lake Victoria, Uganda is often referred to as the source of the Nile and the pearl of Africa. Shoghi Effendi called Uganda the "spiritual heart of Africa." After I informed Isobel of my "already Baha'i status" she expertly decided that I could sign my Baha'i declaration card when I returned home to Uganda.
Isobel had spent her bountiful evenings at the dinner-table talks with Shoghi Effendi as a pilgrim and his guest in the Holy Land many years before I was a guest in her Nairobi home. Baha'is now make their pilgrimage, the sanctioned journey to Baha'i religious sites in the Holy Land, as honored guests at the invitation of the international governing council of the Baha'i Faith, the Universal House of Justice. Regardless of the elapsed time, reading Isobel's "Pilgrim Notes" helped me to recall remarkable events that took place in East Africa with extraordinary pioneers who had been a part of the historical Ten Year Crusade.
Moreover, it's one kind of experience to read the effulgent words of Shoghi Effendi throughout the Baha'i writings, but it's another to hear them recounted by someone who actually heard the cadence of his voice and who was in his presence when he conversed with groups of Baha'i pilgrims at the Baha'i Pilgrim House in Haifa, or shared his joy about the exciting expansion of the Faith throughout the continent of Africa. While Isobel recounted the daily activities of pilgrimage and the nightly dinners with Shoghi Effendi and other Western pilgrims, she also acknowledged the limitations of pilgrims' notes and their place in Baha'i literature. She made it clear to us that her notes were from memory, and that they didn't reflect exactly or officially what the Guardian said during those memorable dinner conversations. With this understanding of pilgrim notes as a form of "memory-telling," we can appreciate the unique context of Isobel Sabri's notes – and also appreciate the heroic, dedicated, and selfless services Baha'i pioneers continue to give to people around the world.
In Memoriam
Forough Ehsani Olinga
(1947-2020)
You May Also Like