The views expressed in our content reflect individual perspectives and do not represent the official views of the Baha'i Faith.
How do we overcome religious prejudice and go beyond just tolerance? Mohammed AL Samawi's journey led him from suspicion of other religions, to risking his life in the name of eliminating prejudices, and finally to founding an innovative approach to interfaith dialogue.
Growing up as a Muslim in Yemen, Mohammed AL Samawi was discouraged from learning about other religions. Both religious and political authorities in his community spread misinformation and conspiracy theories about religions like Christianity, Judaism, and the Baha'i Faith — keeping people from learning more through fear.
Because of this, it was only at the age of 23 that Mohammed established a friendship with someone from another religion. After many conversations with a kind teacher who happened to be Christian, he decided he wanted to give the teacher a gift. "My gift was that I wanted to convert him to Islam," Mohammed says. "Because I loved my faith so much, I wanted him to learn about it."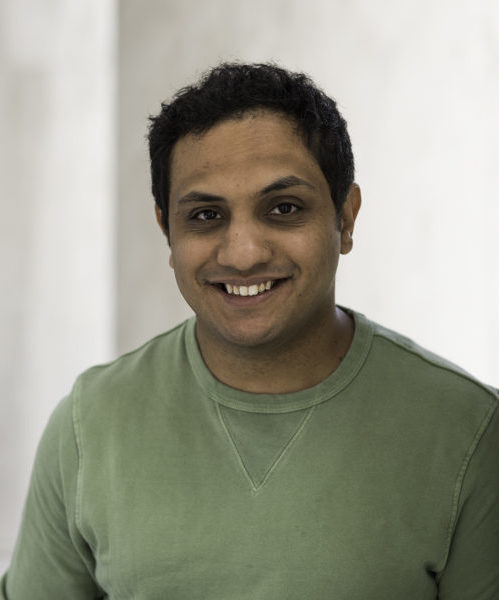 He presented his teacher a Qur'an and asked him to promise to read it in the name of their friendship. But to his surprise, his friend had a condition: that Mohammed would return the favor by reading the Bible.
True to their deal, Mohammed read the Bible and made a beautiful discovery.
"Before he gave me the Bible, I was not at all interested in other faiths," Mohammed explains. "But when I started reading the Bible, I started discovering that it's the same message of Islam — that it's the same message of Islam that we need to love."
The Baha'i writings say, "The religion of God is for love and unity; make it not the cause of enmity or dissension." Mohammed found connections in the writings of all the religions he studied, such as the following words from the Qur'an, "And We have already created man and know what his soul whispers to him, and We are closer to him than [his] jugular vein," (Qur'an 50:16) and these from the Baha'i writings, "God hath revealed, that 'We are closer to man than his life-vein.'"
RELATED: How to Independently Investigate the Truth
The more he read, he says, "the more I wanted to also share this with my family and my community."
Fleeing For His Life
Mohammed began to share what he learned with his community, eager to break down some of the veils of prejudice that divided people from different religions. But "in Yemen, when you do interfaith work, you put yourself in danger."
He began to receive death threats from extremist groups in his area and was soon forced to escape his village. But in a new city, he found himself surrounded by an entirely new militant group. Unable to leave his home and fearful for his life, Mohammed was running out of options. In those moments, he says, the following passage from the Qur'an helped him find his strength:
And We will surely test you with something of fear and hunger and a loss of wealth and lives and fruits, but give good tidings to the patient. (Qur'an 11:7)
Thanks to the kindness of strangers on social media who responded to his call for help, Mohammed was able to leave Yemen in 2016 and arrived in the United States as a refugee. "I basically was in shock about what happened. I didn't know what would happen to me in the future."
He started with small goals. "My dream was to work in a Starbucks. I love to serve people and see them happy and smiling. But life is full of surprises! I was one day speaking about the story of what happened to me, and I didn't notice that a friend of Marc Platt's, the producer of 'LaLa Land,' was hearing my speech." Soon, the producer approached Mohammed about making a movie about his story.
Mohammed went on to write "The Fox Hunt," an autobiography detailing his journey from Yemen to America, and a film adaptation is currently in development by Amblin. His new career as a writer and speaker led him to a busy new lifestyle, but he never forgot the vision of interfaith unity that had brought him to where he was.
A New Approach to Interfaith Dialogue
"I had promised God that if he helped me out, I would find him, and I would keep doing good deeds in interfaith," Mohammed says. "I became so busy with the movie and speaking engagements, but I always had the feeling that something was missing from my life. I kept learning about other faiths and I learned more about Buddha, and by accident I actually started reading about the Baha'i Faith. So I started reading more and more about the Baha'i Faith, and through BahaiTeachings.org, I started asking questions."
He was particularly attracted to the Baha'i concept of the oneness of humanity: that all peoples and nations are one family, and therefore we should all be to one another as brothers and sisters. The Baha'i writings say that all world religions come from the same divine Source, and that therefore, they do not contradict one another in essence. Any enmity between religions is man-made. By understanding the words of the divine messengers behind different religions, we draw closer to God.
Abdu'l-Baha, the son and designated successor of the prophet and founder of the Baha'i Faith, Baha'u'llah, once said:
All the teaching of the Prophets is one; one faith; one Divine light shining throughout the world. Now, under the banner of the oneness of humanity all people of all creeds should turn away from prejudice and become friends and believers in all the Prophets. As Christians believe in Moses, so the Jews should believe in Jesus. As the Muhammadans believe in Christ and Moses, so likewise the Jews and the Christians should believe in Muhammad. Then all disputes would disappear, all then would be united. Baha'u'llah came for this purpose… He has uplifted the standard of the oneness of faith and the honour of humanity in the centre of the world. Today we must gather round it, and try with heart and soul to bring about the union of mankind.
Reflecting on these concepts, Mohammed says, "changed my perspective totally about the world. It has become so important to me and it has motivated me."
But Mohammed's journey to build spaces for interfaith dialogue had a learning curve. "When I started, I wanted to challenge other faiths," he admits. But then he went to a conference in Bosnia and Sarajevo — a dialogue between Muslims and Jews — and it changed his attitude. "I actually wanted to learn more about Jesus, not just speak about my own faith. People who work in interfaith sometimes are more interested in talking and not listening. They go deep in talking about their teachings and forget that they also want to learn more about others."
The Abrahamic House
Inspired by what he had learned, in 2020, Mohammed founded the Abrahamic House, a "multifaith incubator for social change" that hopes to change the way we approach interfaith dialogue through education and lasting bonds of friendship. Young people from different religions live together for 1 to 2 years at the house, and have the opportunity to "learn, gather and serve to challenge and transform faith-based assumptions, prejudices and inequities with the goal to inspire and mobilize others to do the same."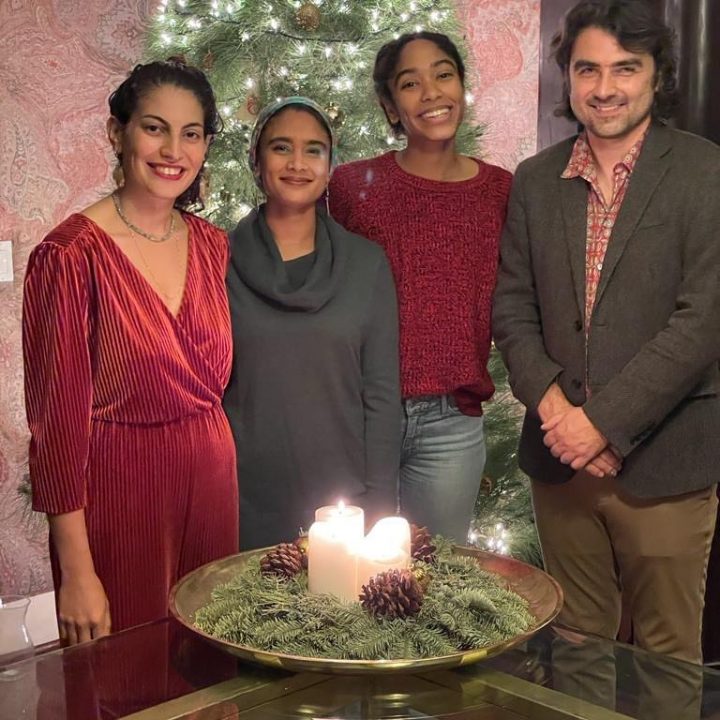 Although, like many other interfaith organizations, the Abrahamic House celebrates a variety of religious holidays such as Passover, Ramadan, and Christmas, and participates in interfaith events, the fellows at the Abrahamic House make a concerted effort to elevate discussions beyond that. They focus on community service, human connection, and sharing both joys and pain with each other. Their goal, Mohammed says, is to bring both information to people's minds and love to people's hearts.
Even during the COVID-19 pandemic, the fellows were able to host events over Zoom, receiving guests from all around the world and inspiring others to open their own "houses" in other countries. They also focused on social justice topics, hosting presentations on racial justice and engaging in profound conversations about their experiences with race, sharing their pain and their hopes with each other.
RELATED: Baha'i Communities Get Creative in Quarantine
Conversations at the Abrahamic House don't steer away from controversial topics or try to ignore the differences between religious practices: rather, they engage in open, honest conversations in a friendly environment, helping each other see different perspectives. In this way, the Abrahamic House goes beyond tolerating differences — it celebrates religious diversity and the contributions members of all faiths, or no faith, can bring to the table.
"When people become fellows at the Abrahamic House, we teach them how they can support each other. Because, in the end, they will be the ambassadors of the Abrahamic House, and we hope that these people that we select will be the leaders," Mohammed says.
The Abrahamic House, located in Washington D.C., is currently open for applications from potential fellows. If you are a young person between the ages of 21 and 35 interested in praying, organizing, and serving with people from different religions, you can learn more and apply here before June 30th.
Mohammed's spiritual journey has led him far from his native country and has connected him to people from many different cultures and belief systems. As he looks to the future, he hopes to help others build Abrahamic Houses like the one in D.C. and contribute to building a society where we see religion as a vast source of inspiration, we can all draw from — not a source of division.
You May Also Like