The views expressed in our content reflect individual perspectives and do not represent the official views of the Baha'i Faith.
While many aspects of life seem to have stopped during the outbreak of COVID-19, spiritual growth keeps going. In some ways, I feel like my spiritual development is actually being tested more than usual.
My soul still gets tested during this period of physical isolation. I have to practice patience and resilience by spending so many hours indoors. I have to practice faith when there's so much fear in the world. I have to practice flexibility by adjusting to a new dynamic. I also have to remind myself to pray for those who I worry about, since there is so much beyond my control, and worrying won't make any difference. So, if spiritual development doesn't stop, why should the activities that support the growth of our souls?
"I was a bit intimidated by the idea of moving my community service activities online"
As the Baha'i Writings say:
As material affairs go from bad to worse in the world, the confidence, optimism, love, and hope of the believers will, by force of contrast, shine out as an ever brighter beacon, leading the people to the Path of Truth, the way laid down by God, which alone can guide them to the promise of the future. – Shoghi Effendi, Principles of Baha'i Administration
At the start of social distancing, several members of the Baha'i community began to encourage myself and my peers to move our community service activities online. They even encouraged us to shift our mentality to "physical" distancing, rather than "social" distancing, as "physical" distancing implied that social activities could still exist through a physically distant platform. As great as the idea sounded, I was a bit intimidated by the idea of moving my community service activities online. In the children's class I teach, we all normally sit together, pray together, read a story together, make an art project, and practice virtues like honesty, kindness and truthfulness. I wasn't sure if we could still keep that routine and wondered what "practicing our virtues" would look like through an online space. Similarly, in the study gatherings I participate in, we have deep conversations about the purpose of our life, what happens after death, how to support the development of our souls in this earthly life, and more. I was worried if an online platform would take that human connection away while also compromising the "depth" of these conversations.
"The online platform actually forced those of us in the children's class to better practice our virtues"
However, I soon started hearing stories from my friends who moved their community building activities to an online platform. I heard that children as young as three years old were participating in online children's classes! That really eased my concerns—clearly, the platform was working, and based on the participation, it didn't seem like the depth of the content was compromised in any way.
To my surprise, the experience of participating in these activities online has been wonderful! The online platform actually forced those of us in the children's class to better practice our virtues. We all had to practice consideration, sharing, patience, respect, and listening to each other, to make sure the class ran smoothly.
Another example of the beauty of these platforms is the elimination of distance. Before the virus emerged, many of us struggled to start or maintain activities because of distance. It was hard to find a central location for everyone to meet, and even that central location could be far for some. With the power of technology, however, distance no longer posed a problem. We were able to start an online study of the first Ruhi book, Reflections on the Life of the Spirit, and we plan to start a virtual prayer gathering followed with some online board games with friends!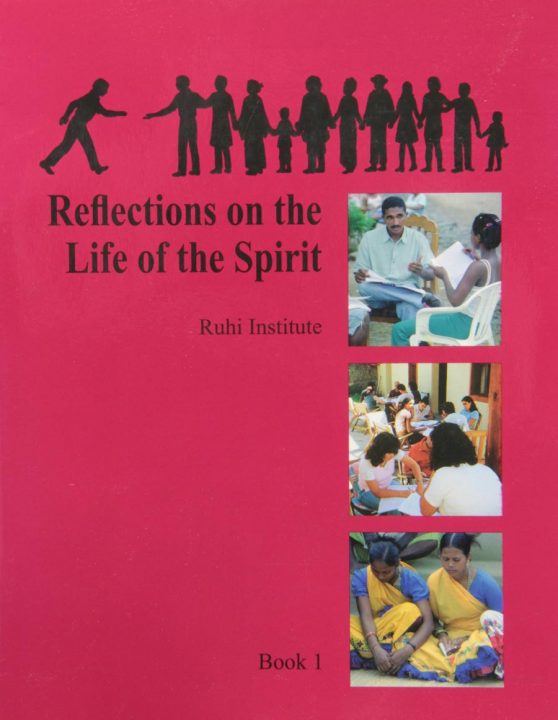 In the Baha'i Writings, Abdu'l-Baha, the son of the Founder of the Baha'i Faith, said that "True friends are even as skilled physicians, and the Teachings of God are as healing balm, a medicine for the conscience of man. They clear the head, so that a man can breathe them in and delight in their sweet fragrance. They waken those who sleep. They bring awareness to the unheeding, and a portion to the outcast, and to the hopeless, hope."
All of these activities rejuvenate my soul. Not only is it refreshing to see my friends again, but the conversations (whether they occur in the study of the Ruhi books or during our children's class) give my soul life and fill me with hope.
Be thou ever hopeful, for the bounties of God never cease to flow upon man. If viewed from one perspective they seem to decrease, but from another they are full and complete. Man is under all conditions immersed in a sea of God's blessings. Therefore, be thou not hopeless under any circumstances, but rather be firm in thy hope. – Abdu'l-Baha, Selections from the Writings of Abdu'l-Baha
The challenges of spiritual growth during this time can feel overwhelming. But through these activities, I feel I can reach these spiritual goals more easily, not just because I'm drawing on the Baha'i Writings, but because I'm drawing on them through the support of my friends. While this has been a physically, emotionally, and spiritually testing time for myself among many, I feel that it has reminded me that the soul never stops growing—no matter what happens in the world.
It is also easier to grow when you feel supported, and this whole experience has made me think of creative ways that support can exist between people. For me, one of the main ways was continuing these community building activities through technology. I look forward to seeing how humanity learns to practice oneness and service through creative means that protect our community while still supporting the growth of our souls.

You May Also Like