The views expressed in our content reflect individual perspectives and do not represent the official views of the Baha'i Faith.
Today many people are afraid to leave their homes, not because of COVID-19, but rather the color of their skin.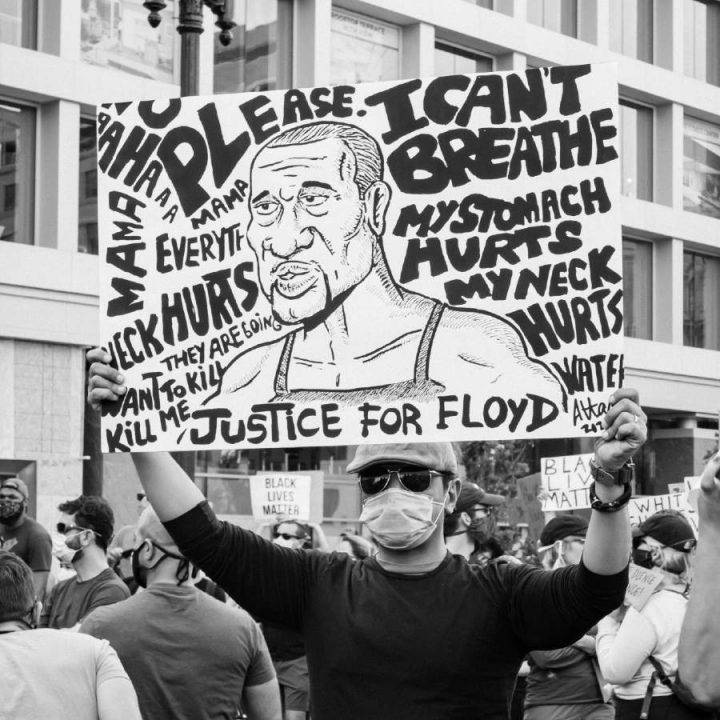 Nearly two months ago, I awoke to find a horrifying video on social media of George Floyd, an African American gentleman in Minneapolis being brutally killed by police. As the world has seen, the video shows a white police officer crushing Floyd's neck with his knee as Floyd futilely begs for his life.
Sadly, this is no isolated event. In 2014, Eric Garner, an African American male, was placed in a police chokehold and pleaded for his life — also unable to breathe. A year later, a 24-year-old Black man, Jamar Clark, was shot in the head by two white officers responding to a reported assault. These two men also lost their lives due to being killed by police.
Violence against African Americans extends beyond police violence. Black people like Ahmaud Arbery, and Trayvon Martin, and many others were killed solely based on their skin color. There needs to be accountability and education at every level to prevent and address these injustices.
How can our society deal with this epidemic of violence and brutality against Black people? The Baha'i Faith teaches the elimination of all forms of prejudice whether it be based on race, gender, class, etc. During his travels across North America in 1912, Abdu'l-Baha, the son of Baha'u'llah the prophet and founder of the Baha'i Faith, explained:
Prejudices of all kinds — whether religious, racial, patriotic or political – are destructive of divine foundations in man. All the warfare and bloodshed in human history have been the outcome of prejudice. This earth is one home and native land. God has created mankind with equal endowment and right to live upon the earth. As a city is the home of all its inhabitants although each may have his individual place of residence therein, so the earth's surface is one wide native land or home for all races of humankind. Racial prejudice or separation into nations such as French, German, American and so on is unnatural and proceeds from human motive and ignorance. All are the children and servants of God. Why should we be separated by artificial and imaginary boundaries? In the animal kingdom the doves flock together in harmony and agreement. They have no prejudices. We are human and superior in intelligence. Is it befitting that lower creatures should manifest virtues which lack expression in man?
Race unity, a major tenet of the Baha'i Faith, seeks to heal the insidious and blatant forms of racism, discrimination, and anti-blackness that have occurred for far too long. As Baha'u'llah wrote, "He Who is your Lord, the All-Merciful, cherisheth in His heart the desire of beholding the entire human race as one soul and one body."
Abdu'l-Baha also wrote that "This earth is one household and the nativity of all humanity; therefore the human race should ignore distinctions and boundaries which are artificial … the reality is that humanity is one … Therefore false distinctions of race and nativity, which are factors and causes of warfare, must be abandoned."
The officer's words in that terrible video of George Floyd's death continue to haunt me: "You can't win." George Floyd couldn't win because we all lose when we live in a world where this type of inhumanity occurs. During a press conference after the firing and arrest of the officers, Minneapolis Mayor Jacob Frey stated, "Being Black in America should not be a death sentence."
Frey is right, of course. However, during this time in history, being Black can be a death sentence — and too often it is. The story of Ahmaud Arbery is a perfect example of the power we have as individuals to raise awareness and rectify an injustice. A few months ago, Arbery, a young African-American man from Georgia, was jogging when he was viciously killed by two white men. Police were well aware of the incident, yet it wasn't until the video of the confrontation was released that any arrests were made. Therefore, it is our duty and responsibility to stand up against any form of prejudice and discrimination to ensure the protection and equality of humanity. If we don't, who will?
You May Also Like