The views expressed in our content reflect individual perspectives and do not represent the official views of the Baha'i Faith.
During this unprecedented time in history, I find myself reflecting on my life's purpose and my mortality.
More than ever, I feel the need to focus on preparing myself for the next realm of my existence. In searching the Baha'i writings for guidance, I discovered five steps to help in this process:
1. Don't be afraid
The Baha'i teachings assure us that if we live our lives in accordance with the spiritual guidance the Faith gives us, the world to come is a wonderful place with joys that we could never imagine. In The Hidden Words, Baha'u'llah wrote:
I have made death a messenger of joy to thee. Wherefore dost thou grieve? I made the light to shed on thee its splendor. Why dost thou veil thyself therefrom?
Baha'u'llah's writings also promise that "Days of blissful joy, of heavenly delight, are assuredly in store for you. Worlds, holy and spiritually glorious, will be unveiled to your eyes."
RELATED: The Survival of the Soul after Death
2. Practice mindfulness in my daily thoughts and actions
Mindfulness is not my strong suit! When all the esoteric explanations of mindfulness are said and done, the best way for me to understand and practice mindfulness is to simply pay attention. What am I thinking, feeling, and doing right now? How am I speaking and relating to others in any given moment?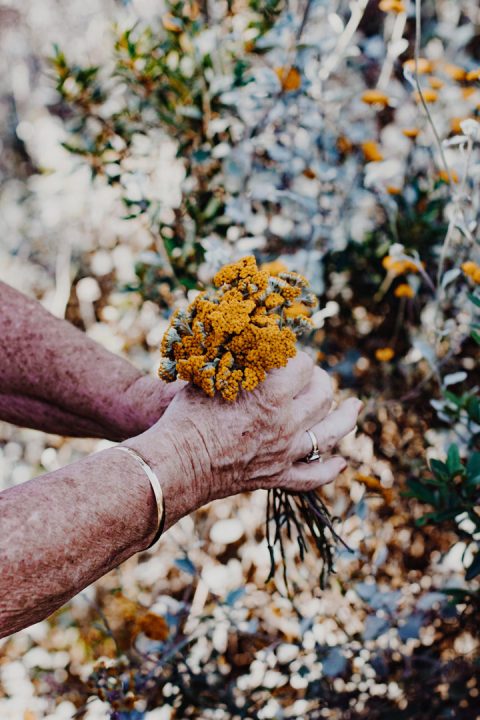 Referring to our future transition to the next world, Baha'u'llah advises us to be conscious and accountable for our actions each day and every minute, so that when our time of return comes, we are prepared to stand in the Creator's presence:
Set before thine eyes God's unerring Balance and, as one standing in His Presence, weigh in that Balance thine actions every day, every moment of thy life. Bring thyself to account ere thou art summoned to a reckoning, on the Day when no man shall have strength to stand for fear of God, the Day when the hearts of the heedless ones shall be made to tremble.
3. Focus on loving, connection, and service
Our world is in turmoil. Rather than concentrating on the chaos, though, the Baha'i teachings tell me that I can be part of the solution: unity. I can help do that by focusing on developing meaningful relationships in my community and serving others. All that I will take with me after I pass on are the loving connections I fostered in this world, and all that will matter is the love I gave while here on Earth. Abdu'l-Baha wrote:
It is incumbent upon the loved ones of God to exercise the greatest care and prudence in all things, whether great or small, to take counsel together and unitedly resist the onslaught of the stirrers up of strife and the movers of mischief. They must endeavor to consort in a friendly spirit with everyone, must follow moderation in their conduct, must have respect and consideration one for another and show loving-kindness and tender regard to all the peoples of the world. 

The fleeting hours of man's life on earth pass swiftly by and the little that still remaineth shall come to an end, but that which endureth and lasteth for evermore is the fruit that man reapeth from his servitude at the Divine Threshold.
4. Cultivate spiritual qualities
In the life beyond, the Baha'i teachings and the teachings of many other Faiths tell us, our inner virtues become our most important qualities. The more I can deepen, polish, and develop my virtues in this world, the richer I will be in the next.
RELATED: The Hidden Nature of Life After Death
Just as the fetus grows arms and legs inside the womb in order to thrive here on Earth, we cultivate the spiritual qualities in this material world necessary to navigate the life ahead. The more spiritual virtues I develop here, the better prepared I will be to flourish in the life to come. These virtues include compassion, truthfulness, justice, love, and faith, among many others, as Baha'u'llah said in The Hidden Words:
My first counsel is this: Possess a pure, kindly and radiant heart, that thine may be a sovereignty ancient, imperishable and everlasting.

Holy words and pure and goodly deeds ascend unto the heaven of celestial glory. Strive that your deeds may be cleansed from the dust of self and hypocrisy.
5. Nurture my relationship with God
Each person has their own personal relationship with God. This precious gift, unique to every soul, means that fostering this bond with our Creator, now, is the best preparation for the life to come. This can be accomplished through prayer and meditation and by listening to our intuition—that "small still voice" (1 Kings 19:12) inside. Trust in God, communion, and love for God are our greatest connections with Him, as Baha'u'llah wrote:
Love Me, that I may love thee. If thou lovest Me not, My love can in no wise reach thee. Know this, O servant.

O moving form of dust! I desire communion with thee, but thou wouldst put no trust in Me. The sword of thy rebellion hath felled the tree of thy hope. At all times I am near unto thee, but thou art ever far from Me. Imperishable glory I have chosen for thee, yet boundless shame thou hast chosen for thyself. While there is yet time, return, and lose not thy chance.
If I can follow my own advice, and try my best to care for and develop my own inner spiritual life using these five steps, I feel confident that my "second birth" into the next world will happen in a joyful, loving way.
You May Also Like