The views expressed in our content reflect individual perspectives and do not represent the official views of the Baha'i Faith.
After the launch of Sputnik, the world's first artificial satellite, a seven-year-old boy sat gazing up at the sky — fathoming the beauty and immensity of the universe.
At that moment, anything seemed possible. And 27 years later, he would become famous for being the second African American and the first Baha'i to fly in space.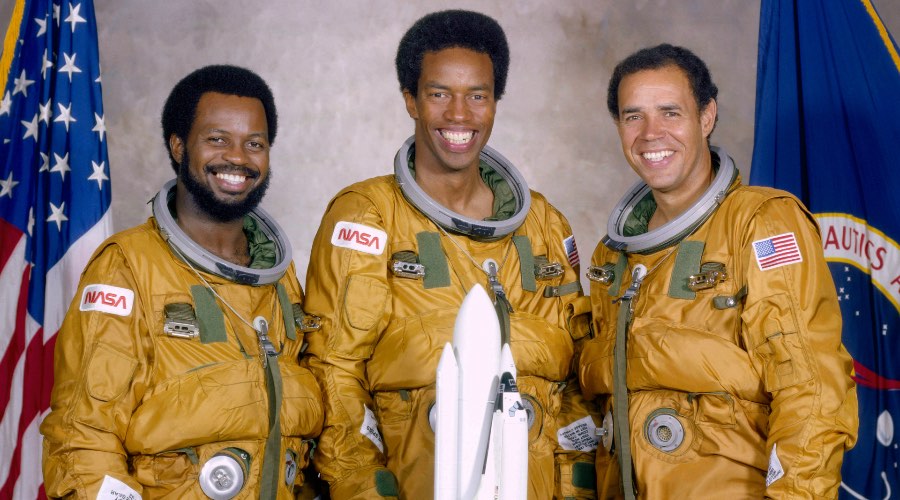 Born on October 21, 1950, in an impoverished rural area in South Carolina, Dr. Ronald Erwin McNair was extraordinarily bright from a young age. He could read and write at just three years old and earned the nickname, "Gizmo," because he was considered to be a mechanical genius.
Science is the first emanation from God toward [humanity]. All created beings embody the potentiality of material perfection, but the power of intellectual investigation and scientific acquisition is a higher virtue specialized to [humanity] alone.
Ronald McNair didn't let the racial barriers he experienced growing up as an African American during Jim Crow deter him from his intellectual investigations and scientific pursuits.
At just nine years old, he walked alone for a mile from his home to the public library, only to be told by the librarian, "This library is not for coloreds." Ronald said, "Well, I would like to check out these books." She said, "Young man, if you don't leave this library right now, I'm gonna call the police." So, Ronald said, "I'll wait."
The librarian then called the police and Ronald's mother — who hadn't known where he was — and they came down to the library. Surprisingly, the police officer said, "You know, why don't you just give the kid the books?" And nine-year-old Ronald got to read those books on advanced science and calculus.
RELATED: The Joy of Meeting the Baha'is in a Time of Segregation
Ronald grew up at a segregated time when white and Black students could not go to the same school or eat at the same table. So, when Star Trek came on television in 1966, he became inspired by a future of Black and white people exploring space together.
"And, I just looked at it as science fiction cause that wasn't going to happen, really. But Ronald saw it as [a] science possibility," recalled Ronald's brother, Carl McNair, in a video for StoryCorps. "…Ron was someone who didn't accept societal norms as being his norm, you know? That was for other people."
RELATED: 5 Inspirational Baha'i Women in American History
Driven by his love of space science and a vision of race unity, Ronald understood the importance of focusing all of his attention on learning and discovering. As Abdu'l-Baha, one of the central figures of the Baha'i Faith, wrote:
So long as the thoughts of an individual are scattered he will achieve no results, but if his thinking be concentrated on a single point wonderful will be the fruits thereof.

One cannot obtain the full force of the sunlight when it is cast on a flat mirror, but once the sun shineth upon a concave mirror, or on a lens that is convex, all its heat will be concentrated on a single point, and that one point will burn the hottest. Thus is it necessary to focus one's thinking on a single point so that it will become an effective force.
Ronald truly was a powerful force. He continued to work hard and persevere, determined to achieve his goals. Even when two years of his doctoral research on specialized laser physics was stolen, he managed to produce a second set of data in a year and earned his doctorate in physics from the Massachusetts Institute of Technology in 1976.
About five months after Guion S. Bluford became the first Black astronaut to fly to space, Ronald became the second when the STS-41B mission of the space shuttle Challenger was launched in 1984. As a mission specialist, Ronald operated the Challenger's robotic arm to allow Bruce McCandless to become the first astronaut to fly untethered from his spacecraft.
The next year, Ronald was assigned to the STS-51L mission of the space shuttle Challenger. On January 28, 1986, in Cape Canaveral, Florida, the Challenger exploded 73 seconds after its launch, killing all of the crew on board. Ronald was only 35 years old. He is survived by his wife, Cheryl Moore McNair, his daughter, Joy, and his son, Reginald.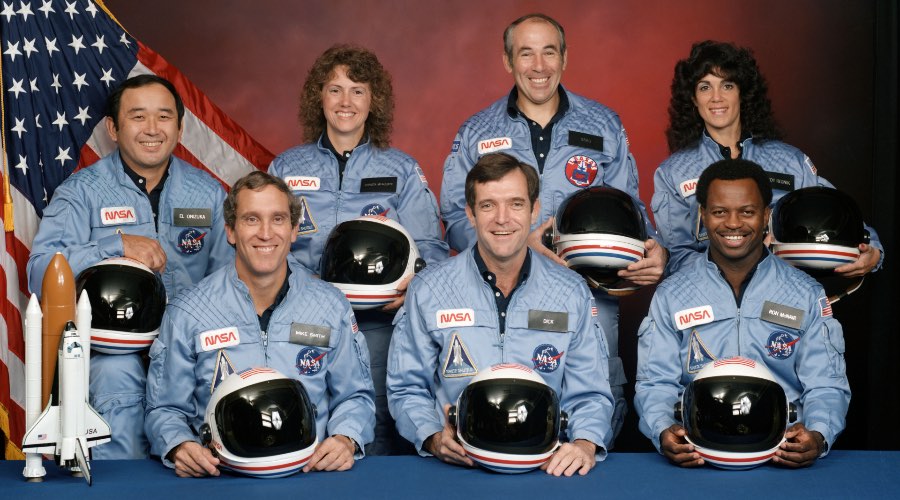 May we all be inspired by the perseverance, determination, and resilience of this extraordinary figure in not just Black history, but our nation's history.
As Ronald said, "Whether or not you reach your goals in life depends entirely on how well you prepare for them and how badly you want them. You're eagles! Stretch your wings and fly to the sky."
You May Also Like